New details are emerging surrounding the fatal shooting of former Saints player Will Smith. And it's all shaping up to be a bit bizarre.  More inside…..
The NFL world was rocked with news that former New Orleans Saints baller Will Smith was shot and killed during an apparent road rage incident. His wife and his wife Raquel Smith (above) was also shot, suffering from two gunshot wounds to her leg. But, new details suggest maybe there's something more to the story.
So get this…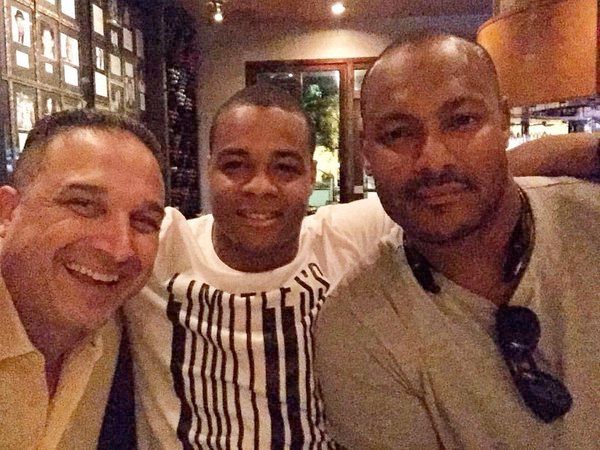 About an hour before Will was shot numerous times by alleged shooter Cardell Hayes, Will dined with Saints running back Pierre Thomas and former-New Orleans police officer Billy Ceravolo an hour before he was killed in the Lower Garden District.
Reportedly, Will and Cardell don't necessarily know each other, but they are connected through officer Ceravolo.
Is there actually more to the story?
ABC News reports:
New Orleans Police Superintendent Michael Harrison said Sunday that police had no information leading them to believe that Smith and Hayes knew each other prior to the shooting, but the two are seemingly connected -- through former New Orleans police officer William Ceravolo.

Hayes filed a lawsuit in 2006 against the city of New Orleans and several New Orleans police officers -- including Ceravolo -- in connection with the deadly shooting of his father, Anthony Hayes.

Anthony Hayes was carrying a knife when he was shot by officers in December 2005, according to the suit. The New Orleans Advocate reported that the case was settled in 2011 for an undisclosed amount of money. Ceravolo confirmed to ABC News that he was friends with Smith and had dinner with the football star the night of the tragic shooting.
Coincidence?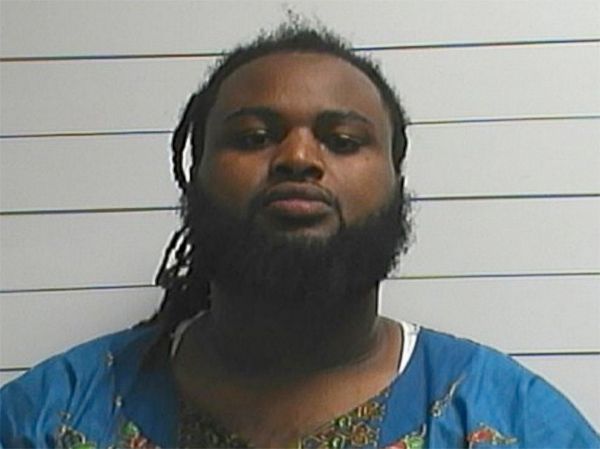 It's also interesting to note, Cardell (above) stayed on the scene after shooting Will and even called 911 to the scene. Once cops arrived on the scene, Cardell was arrested and charged with 2nd degree murder.
Cardell Hayes' temporary attorney John Fuller, told ABC News: "Not only did my client call 911, but my client secured a witness who was about to leave the scene and my client waited for law enforcement to arrive."
ABC News posted video of the aftermath where Raquel could be heard: 
Cardell's attorney said Hayes was the victim of a hit-and-run just moments before and was chasing the cars to get their license plate numbers. He said Hayes called 911 to report the hit-and-run before the accident with Smith.
Reports state a road rage incident took place.  News outlets are also now reporting that Will was also shot in the back and the torso, with his body found laying partially inside of his car.
Cardell is currently being held on a $1 million bond.
So many questions, not enough answers....
Photos: Will's IG/New Orleans Police Department/WWL-TV's Twitter