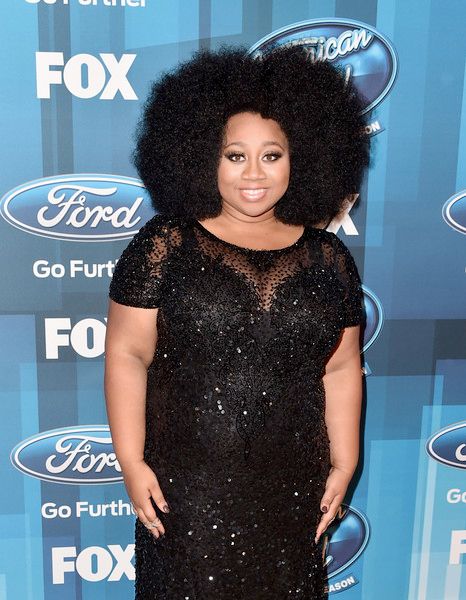 "American Idol" runner up La'Porsha Renae is responding to all of the negative backlash she has received over some anti-gay comments she made. Find out what she said, plus, get the scoop on Nick Gordon returning to the "Dr. Phil Show" to talk about Bobbi Kristina's death inside….
"American Idol" runner up La'Porsha Renae is speaking out after getting dragged online for anti-gay comments she made during a recent interview with the media.
Here's how it all went down….
During a conference call with reporters on Friday (April 8th), the 22-year-old Mississippi native, who didn't win the singing competition but did nab a recording contract with Motown Records, was asked how she felt about Mississippi's new law that would allow businesses, individuals, and religiously affiliated organizations to deny service to LGBT people.
La'Porsha responded:
"This is how I feel about the LGBT Community. They are people just like us. They're not animals as someone stated before. (Ed: boxer Manny Pacquiao made those remarks. She would have sung the NA at his fight this weekend if she had won.) They're people with feelings. Although all of us may not agree with that particular lifestyle for religious reasons–whatever the reason is. You still treat each other with respect. Everybody is a human being. We should be able to coexist with one another. I am one of the people who don't really agree with that lifestyle. I wasn't brought up that way, it wasn't how I was raised. But I do have a lot of friends and a lot of people that I love dearly who are gay and homosexual and they're such sweet, nice people. We should just respect each other's differences and opinions and move on. "
Folks were outraged and insulted that La'Porsha would refer to the LGBT community as a "lifestyle" and proceeded to bash her on social media.
La'Porsha soon took to her Twitter account to address the situation tweeting:
We don't have to agree with each other's life choices to love/respect one another. Live and let live. #RENAETION#RespectThatWeAreDifferent

— La'Porsha~Renae (@laporsharenae) April 9, 2016
Then, she hopped on Periscope to chat with her fans where she addressed the controversy again saying she didn't mean to hurt anyone with her comments.
She explained:
"I didn't mean to hurt anyone. I tried to be as open and honest and neutral as possible, but that's the way interviews go. Sometimes when you do interviews, it gets twisted up."

"I can understand when I read it back why people were offended, and for that I deeply apologize. I wasn't trying to offend anyone. I was just trying to honestly answer a question that caught me off guard. It was supposed to be an interview about singing, and it became political and I'm not a political person at all."

 
Check it:
While we can see how her words may have seemed insensitive to the LGBT community, it doesn't appear she said these things out of malice. Now that she has a major record deal, though, media training and self-education is of prime importance.
Coming to daytime television soon....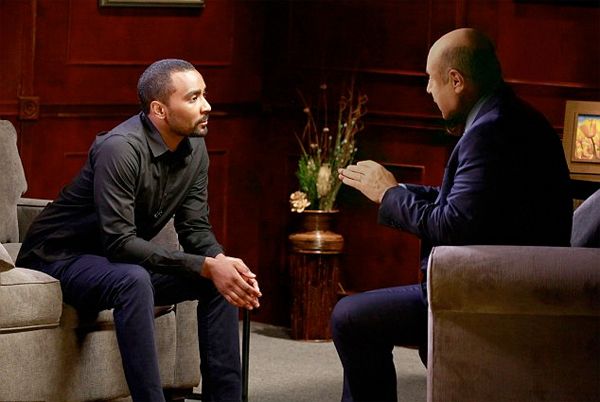 Well we didn't see this one coming.
Nick Gordon, the former boyfriend to the late Bobbi Krsitina, will be returning to the Dr. Phil Show to open up for the first time since Bobbi K's autopsy report was released.
You'll recall, the last time Nick appeared on the show (in a disturbing way we might add), Dr. Phil and his mother staged an intervention in hopes that Nick would seek professional help in rehab following the death of his then girlfriend Bobbi Kristina. Bobbi K passed away last summer, six months after being found unconscious, submerged under water in a bathtub inside of her home in Duluth, GA.
Bobbi K's autopsy report was released last month on what would have been her 23rd birthday. Now, Nick, who's facing a wrongful death lawsuit, is speaking out for the first time since the medical examiner's report was released.
Peep the trailer below:
Photos: Getty/CBS