Two of our fave YBF chicks are heating up the magazine circuit with their fresh faces. Come inside to take a peek at Zendaya and Gugu Mbatha-Raw's Marie Claire magazine covers inside….
Actresses Zendaya and Gugu Mbatha-Raw are taking over the magazine circuit with their hot new covers for Marie Claire's third annual May Fresh Faces issue. Highlighting some of the entertainment industry's brightest and freshest faces, Daya and Gugu are certainly two YBF chicks who are changing the game. They are featured on two of the five covers that include Hailey Baldwin, Ellie Golding and Kylie Jenner.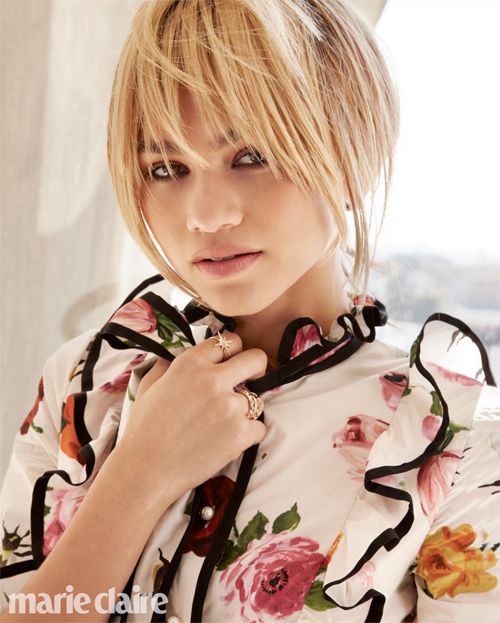 The 19-Year-old quadruple threat, who's the newest CoverGirl ambassador, chopped it up with the women's lifestyle magazine about her decision to return to the Disney channel, why NFL ballers don't get a dating pass from her dad and learning to love yourself despite what others have to say.
Below are the highlights:
On why she returned to Disney:"A big reason why I wanted to come back to Disney is because I saw a lack of diversity on the channel. To see a black family, to see a young girl with these adorable Afro puffs…little things like that are so important."
On going to the Grammys after-party with her dad and New York Giant, Odell Beckham Jr.:"If a guy can handle my dad the first time, then he's worth giving my time to. If he can't, then I might as well not waste my time. Just because they're in the NFL doesn't mean they get a pass."
On not worrying about what other people think: "I wore a freaking mullet to the Grammys. I felt like I was killing it. And I was. That's all that should matter when you step out."
Love her!
By the way, former contestant Daya will be a guest judge on "Dancing With The Stars" Disney night tonight. Nice.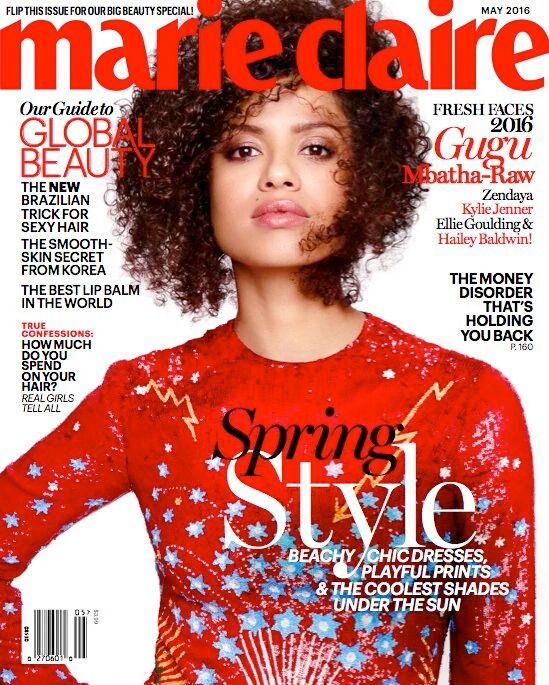 The gorgeous Gugu Mabtha-Raw, who stars in Concussion and also Beyond the Lights, dished to the mag about her dream roles, how she felt about Will and Jada Pinkett Smith boycotting the Oscars and shying away from social media. Below are the highlights:
On other acting roles she would love to take on:"I've always had Cleopatra on my list. I'd also love to play Rosa Parks. There's definitely a story about her to be told."
On Will and Jada Pinkett Smith speaking out on the lack of diversity at the Oscars:"[They took] A very brave stand." But she points out, "That's the end of the race. The root of it is about having many, many stories told and having the people who hold he purse strings tell diverse and inclusive stories. It's got to go back to how films get green-lit in the first place."
On shying away from the spotlight and social media: "Call me old-fashioned, but if there were ever a massive volcanic eruption like there was in Pompeii and, hundreds of years later, people looked at us as a species with our selfie sticks, they would think, God were we the most narcissistic culture ever?"
She's got a point!
You can grab a copy of their covers when the issue hits newsstands April 19th.
Photos: Marie Claire