Kerry Washington is heavy on the promo trail for her upcoming movie Confirmation. Peep her stylish looks, plus, flicks from Oprah's "Super Soul Sessions" event with Kerry, Amandla Stenberg, India Arie and more inside….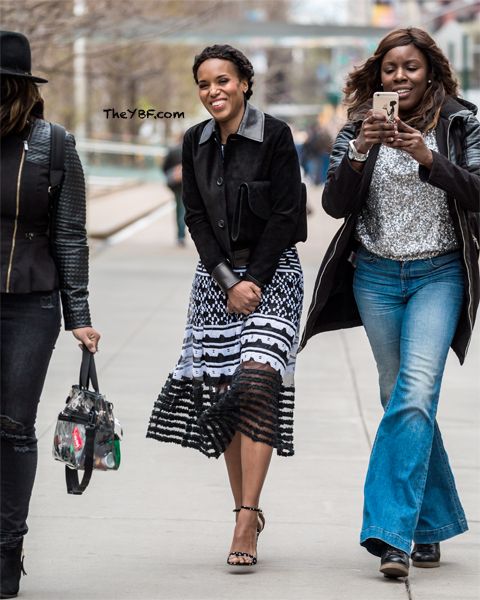 The gorgeous Kerry Washington is busy making promo rounds before the premiere of her upcoming HBO film Confirmation (April 16th).
Trekking through NYC, the "Scandal" starlet was all smiles hitting the sidewalk catwalk with her entourage in tow as she made her way to several stops to chop it up about her role as Anita Hill in the upcoming drama (that she also executive produces). 
Kerry made her way to the TimesTalks panel meeting up with law professor Anita Hill on the carpet before hitting the panel to chat it up about her role.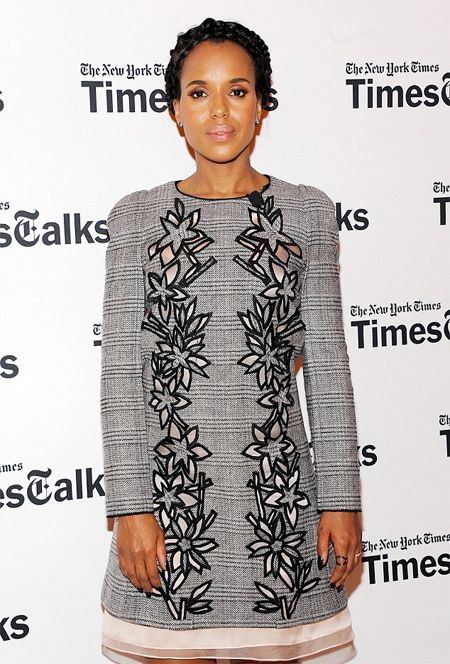 Never to disappoint, the 39-year-old actress stepped out in super cute and chic look for the panel discussion. She rocked a black and gray long sleeved dress over a pink slip with flower shaped cut-out panels and black lace pumps. Giving off a goddess vibe, the "Scandal" starlet had her hair braided up into a crown to top off her look.
Inside...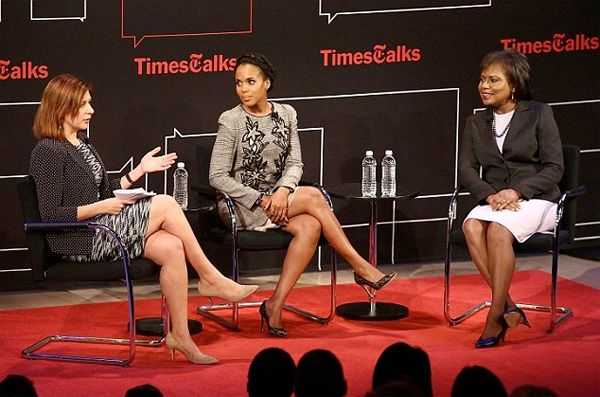 Kerry and Anita took their seats on the panel where they talked about how the movie came about, how Anita felt about the project and more. 
Check it below:
On late night television....
As she continues her press rounds, Kerry stopped by "The Tonight Show Starring Jimmy Fallon" where she talked about "Scandal" being picked up for season 6 and all the fun they have on the set. Kerry also revealed back in the day, Jennifer Lopez used to be her dance instructor when she was a kid living in the Bronx. "I learned to dance from JLo! It was like, meant to be that I would be famous," said Kerry. Peep the clip above.
After her interview, Kerry played a hilarious game of "Famous Face Off" with Jimmy, actor Ken Jeong and "Tonight Show" announcer Steve Higgins. Get your laugh on below:
Ha!
At an event yesterday...
Oprah hosted a day long speaker series event called "Super Soul Sessions" at UCLA Royce Hall in L.A. Jetting to L.A. from NYC, Kerry was tapped for a special conversation with Lady O before a sold-out audience.
Hunger Games starlet Amandla Stenberg, soulful songstress India Arie and clinical psychologist/author Dr. Shefali Tsabary were also tapped to take the stage to enlighten, inform and inspire with their speeches.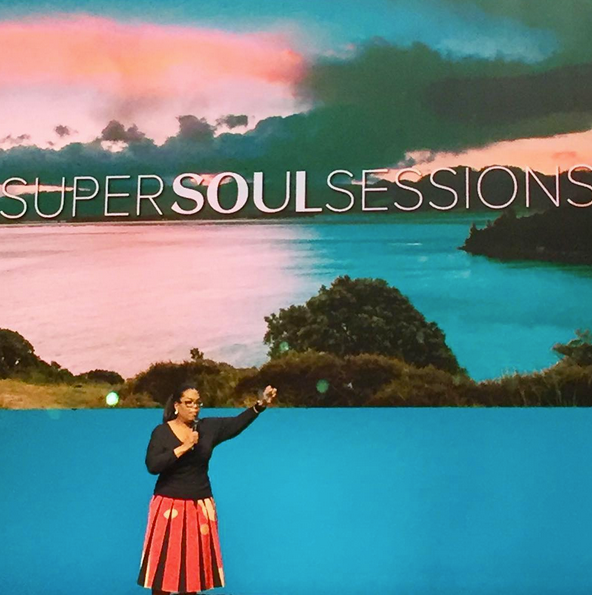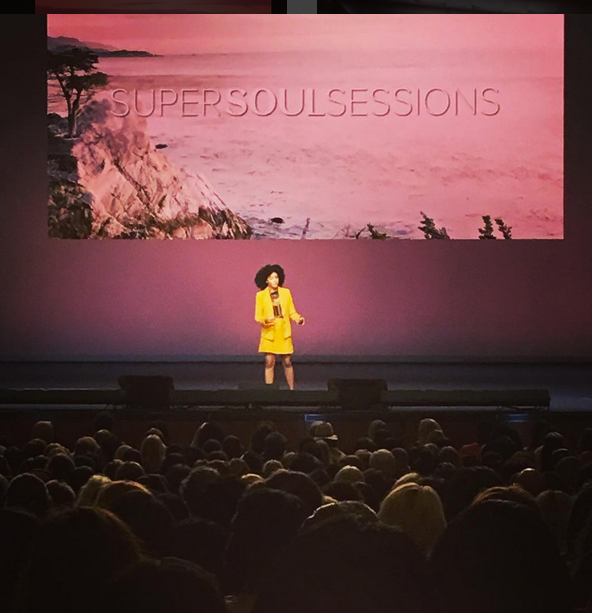 Amnadla took to Instagram to thank Oprah for the opportunity to speak at her event saying,"Thank you @oprah for giving me the opportunity to be a speaker at #supersoulsessions and share how my authenticity is my activism. It's so grounding and affirming to share thoughts and trade stories. Honored to be surrounded by thought leaders. Finding my strength in my vulnerability. Buzzing with energy and love."
Speaking of IG, Lady O gifted Kerry with an epic photobomb as she posed it up alongside Dr. Shefali Tsabary:
Kerry captioned, "Best photobomb of my life. #supersoulsessions #supersoulsisters @oprah @drshefalitsabary" Ha!
Check out a few clips from the event below:
Fab times!
Photos: Splash/Pacific Coast News/Wire/Kerry's IG/@venicegoldie/@caitlincrosby