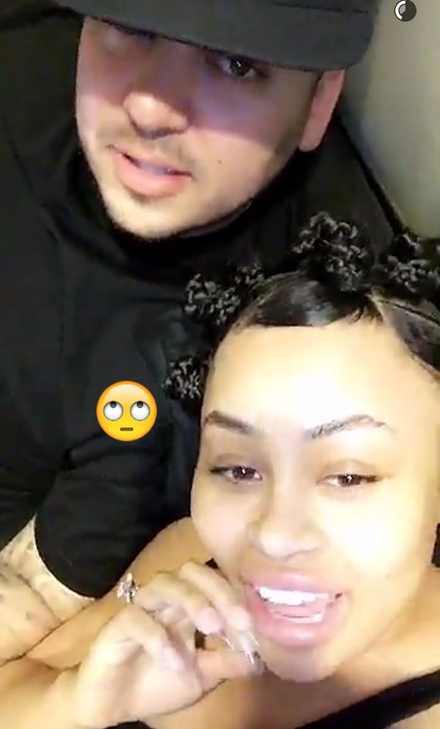 Blac Chyna put on a bootylicious show for her husband-to-be Rob Kardashian and they shared it all on social media. Come inside to see Chyna twerking for her man, plus, what Rob's brother-in-law Kanye West has to say about his recent engagement inside….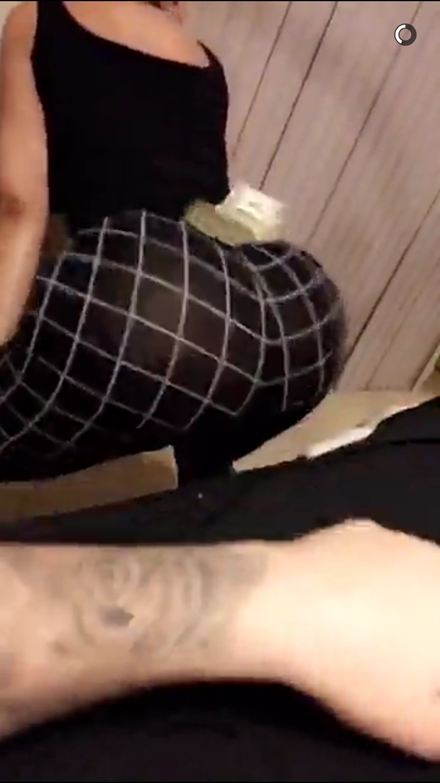 Since the once reclusive Rob Kardashian came out of hiding after announcing his relationship with Blac Chyna, the twosome have been putting their love on front street on social media ever since.
Following their huge engagement announcement, the lovebirds have literally been joined at the hip, posting up lovey dovey SnapChat videos. Not only that, the twosome have been sharing clips of Rob sweating it out in the gym as he continues to drop those extra LBs.
As they enjoyed a laid back Friday night in the house, Chyna put her hands on her knees and did what she does best: Twerk! And Rob captured it all on camera for the world to see.
As Rob chanted "Big Booty Judy," Chyna threw her plumped derriere in a circle as her fiancé dropped stacks of money on her booty. Oh.
Check it:
These TWO....
Earlier:
The Lashed owner was spotted out in Beverly Hills running errands in a laid back look rocking her new bantu knots. She made her way to the salon to get her eyebrows and upper lip waxed (which she shared on SnapChat).
It's clear the 27-year-old isn't concerned with counting carbs before she treks down the aisle to marry Rob. After getting pampered, she rolled through McDonald's drive thru for a quick bite to eat.
Speaking of Chy and Rob's nuptials....
Rob's brother-in-law Kanye West recently spoke out about Chy & Rob's engagement for the first time after it was announced earlier this week. After touching down in L.A. leaving the Kardashian Klan in Colorado, photogs caught up with the Pablo rapper where he was questioned about attending his brother-in-law's wedding. He said, "You know what? I haven't been invited."
Hmm…we're sure no one has been invited just yet, but it will be interesting to see if he actually shows up if/when the wedding invitations are sent out. Yeezy continued, "You know, Rob is my brother. I love Rob. I just roll with it. I love Rob, that's all I can say. I love Rob."
Well there's that. Kanye is #TeamRob.
Photos: FameFlynet/Rob's IG/Chyna's IG