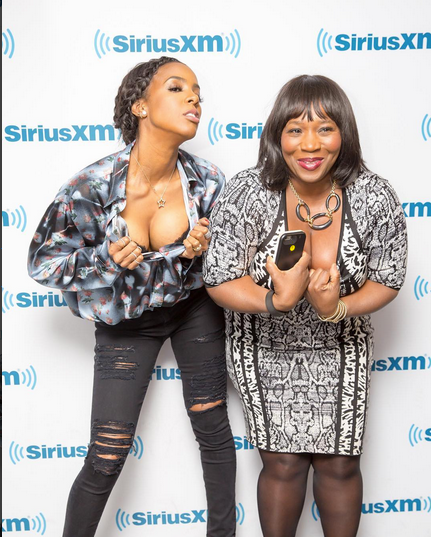 That's one way to start off your morning.  Kelly Rowland made her "Chasing Destiny" promo rounds last night, and she got extra loose and decided to show some boobage.  Pics inside, plus what Will Smith, Jacob Lattimore and Angela Simmons are up to...
When you stop by Bevy Smith's "Bevelations" radio show at Sirius/XM, this may be what you get in the mood to do.  Ms. Kelly got a little loose (and based on her music, we shouldn't be surprised) while promoting her upcoming BET show premiering tonight.
The fabulous singer, who is also working on a makeup line for chocolate-skinned black women, headed out in a rainy NYC yesterday in her Azzedine Alaia boots and a colorful shirt with her ripped jeans: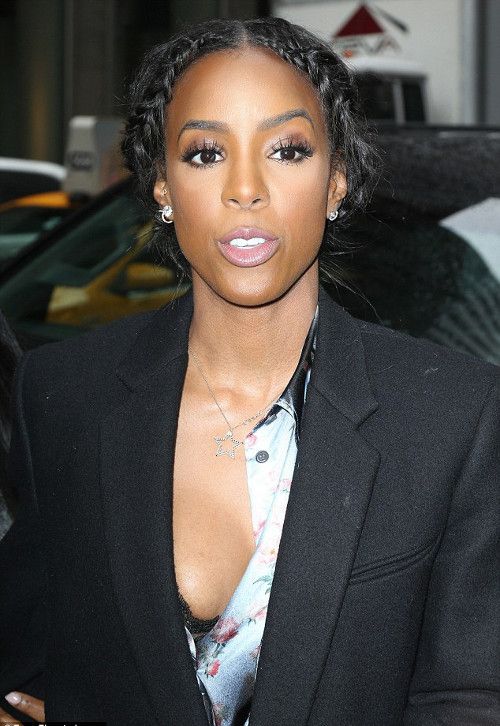 That face!
She even took a moment to snap pics with fans.  In the rain.  Gotta love her.
Also in NYC recently: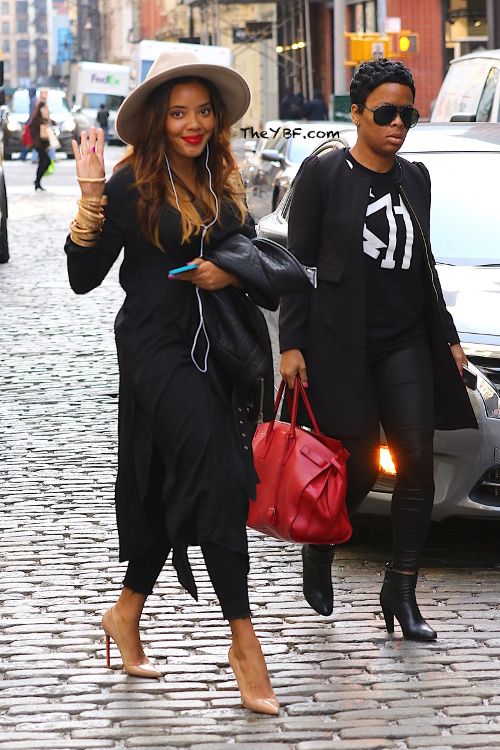 Fab chick Angela Simmons was down in the Meatpacking District braving the cobblestone streets with her stiletto Louboutins.
She was enjoying a rare nice spring day and posed it up with the blossoming trees in her hot look: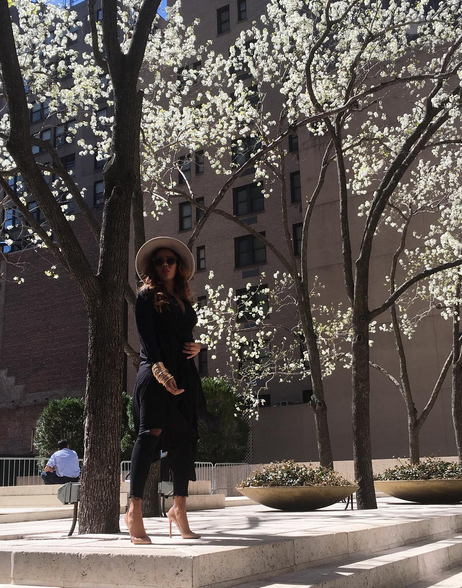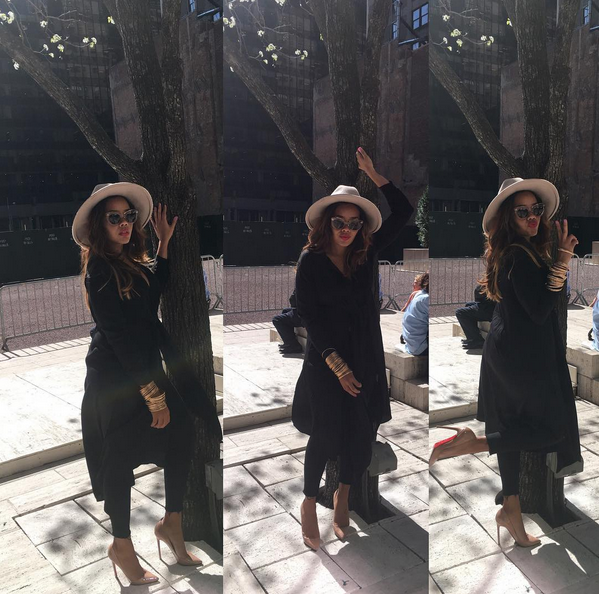 Loves it.
Elsewhere in New York recently, Will Smith was spotted on the set of his new movie Collateral Beauty with co-stars Keira Knightly and singer Jacob Lattimore: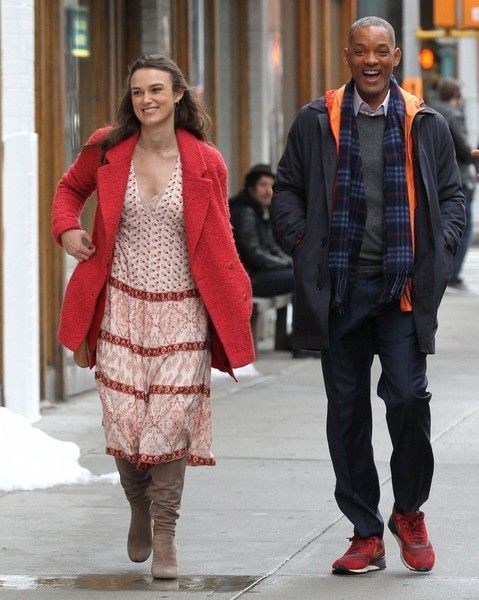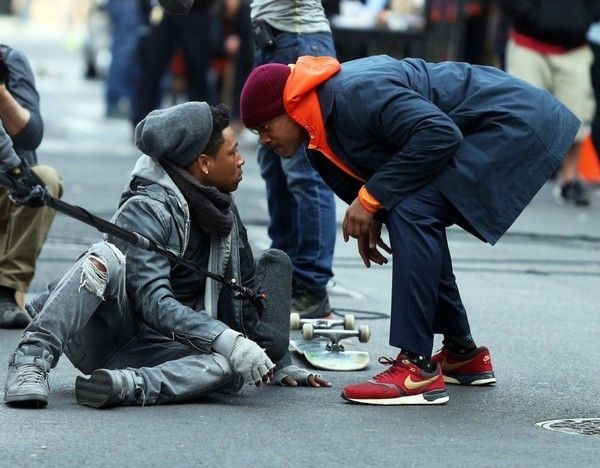 The film is about a tragic event that sends a New York ad man on a downward spiral. Clearly that's what's going down here.
Will plays 'Howard Inlet' while Jacob plays a character named 'Raffi.'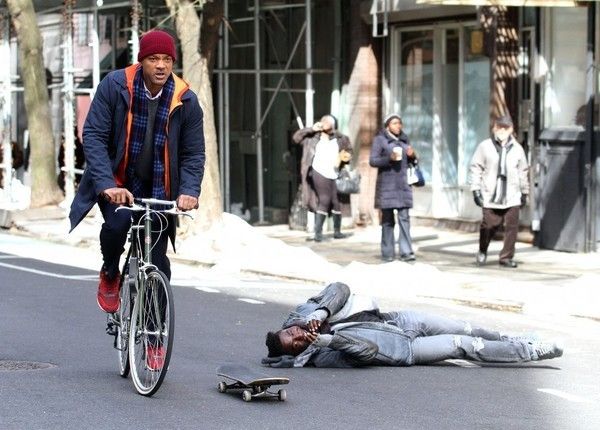 Well this looks interesting...
EXTRAS:
1. Cory Hardrict to Star in Hulu Pilot 'When the Street Light Goes On' STORY
2. Congrats to Villaneuva! Here's how Nicki Minaj congratulated the new National Champs. PIC
Photos: FameFlynet/Instagram