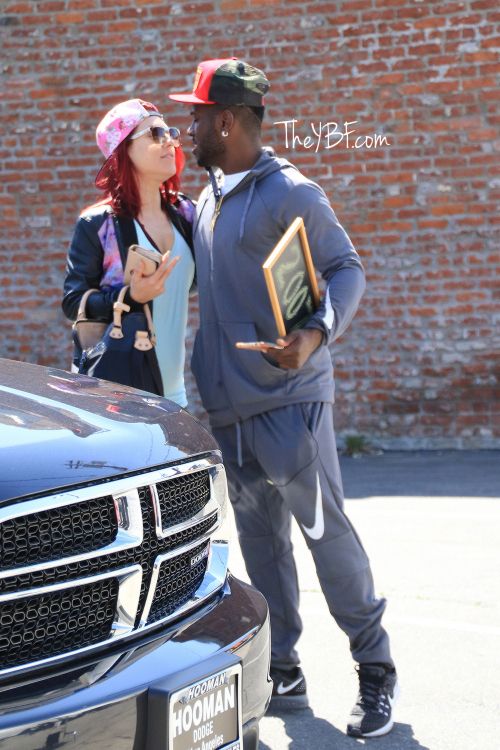 Is it just us, or is there chemistry brewing between NFL star Antonio Brown and his "Dancing With the Stars" partner Sharna Burgess?  We peeped it last week, now this week too.  Get the video of Antonio and his son doing the Foxtrot on Monday night's episode, plus Chiwetel Ejiofor's new boo visited his set....
When we saw these pics of Steelers baller Antonio Brown and pro dancer Sharna Burgess outside of practice Sunday, we raised an eyebrow.  During the first couple weeks of competition, Antonio's been super flirtatious with Sharna and he may just have a crush.  Is Sharna now crushing back?  Hmmm...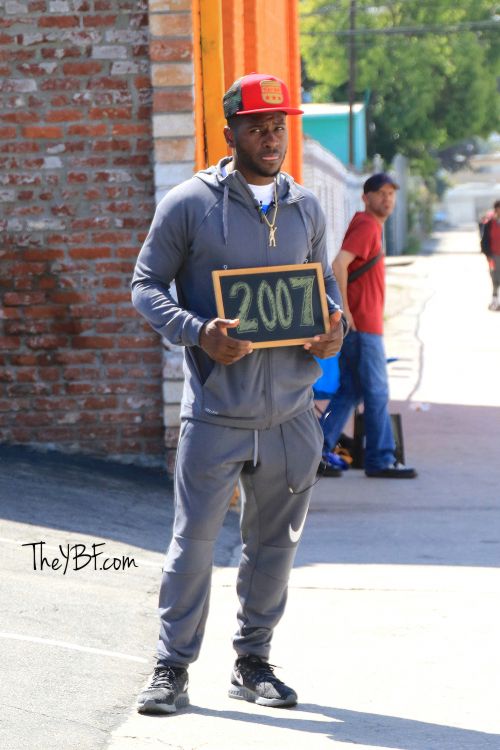 The baller stood outside rehearsals and chatted with fans while holding up a sign that read 2007.  It was a clue for what his dance would be about the following day, as it is "Most Memorable Year" week. Sharna hinted they would have a secret weapon surrounding Antonio's most pivotal year -- the year he became a dad to Antonio, Jr.
Team Boomin, as they call themselves, then hit the floor Monday night to perform a Foxtrot set to "7 Years" by Lukas Graham. They earned 20 points out of 30.
Check out their touching dance below that even incorporated Antonio's adorable little boy later in the performance:
Sharna commented afterwards:
A moment caught in time that will stand forever. I love the way you love your children, and I am so grateful I got to create this for you. Tonight was beyond the competition, tonight was just for you and your family.
Hmph. We're keeping an eye on these two.  And so are their fans who, based on their Instagram comments, notice the chemistry too.
On another set on Sunday: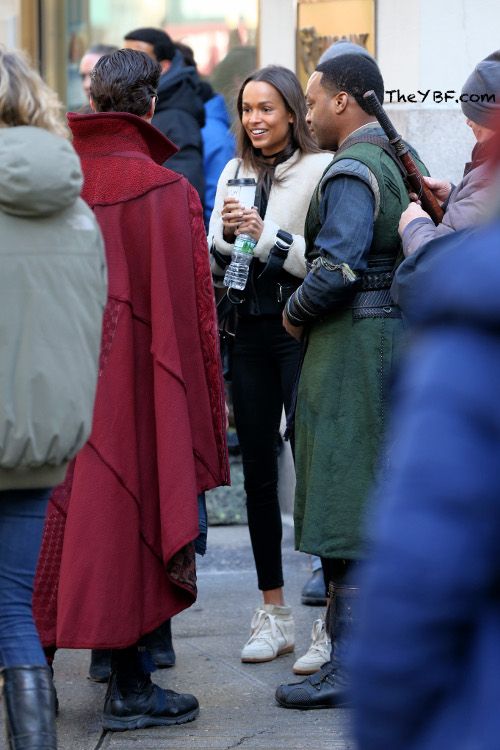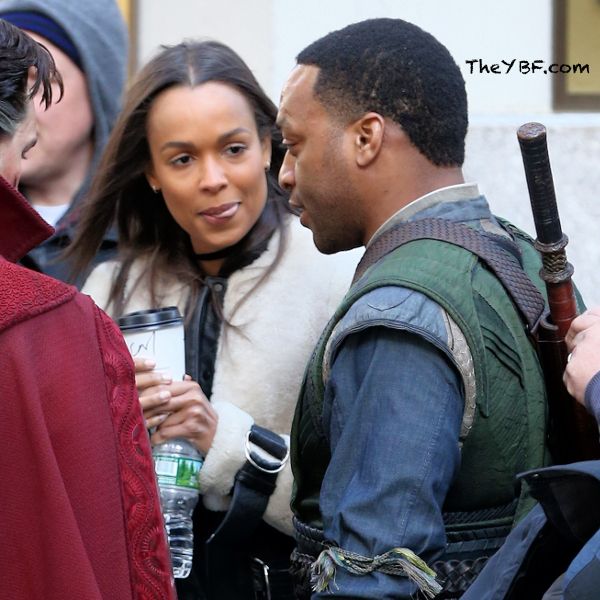 12 Years A Slave star Chiwetel Ejiofor has a new girlfriend.  And she's already all up on the set of his new movie keeping him company.
The gorgeous gal, who we first spotted with the actor back in September, stopped by his NYC set of Dr. Strange. The crew reportedly wrapped filming yesterday, so maybe she was on hand for the wrap party.
Marvel's mystical superhero film also stars Chiwetel's fellow British actor Benedict Cumberbatch who plays Dr. Stephen Strange.  Chiwetel plays supervillian Baron Mordo.
Check out more pics of Antonio & Sharna and Chiwetel on the set of the film in the gallery below!
Photos: Pacific Coast News/Splash