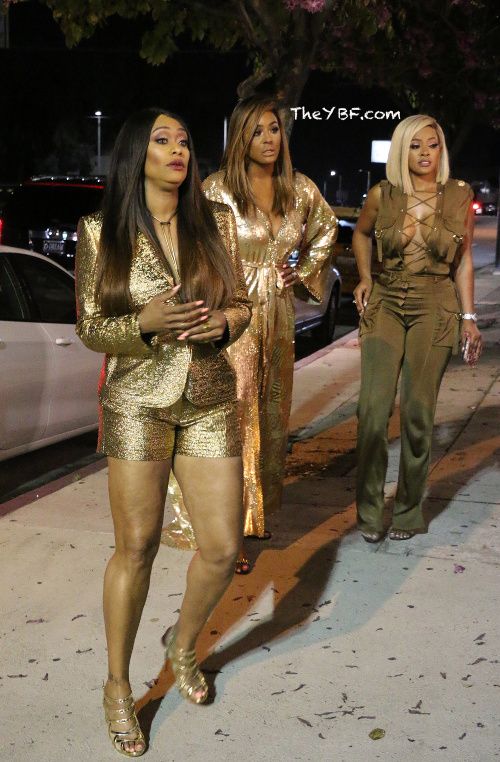 We're not totally sure what went down, but we do know an altercation took place at a party last night while the "Basketball Wives: LA" cameras were rolling.  The cast, Lil Kim and more were in the mix.  Pics and deets inside...
'Basketball Wives LA' stars Malaysia Pargo, Tami Roman and Brandi Maxiell got into a scuffle during the Angel Brinks Fashion 5th Anniversary Party last night outside the Great Caesar Banquet Hall in Tujunga.  But it's unclear what the fight was about and who it was actually between.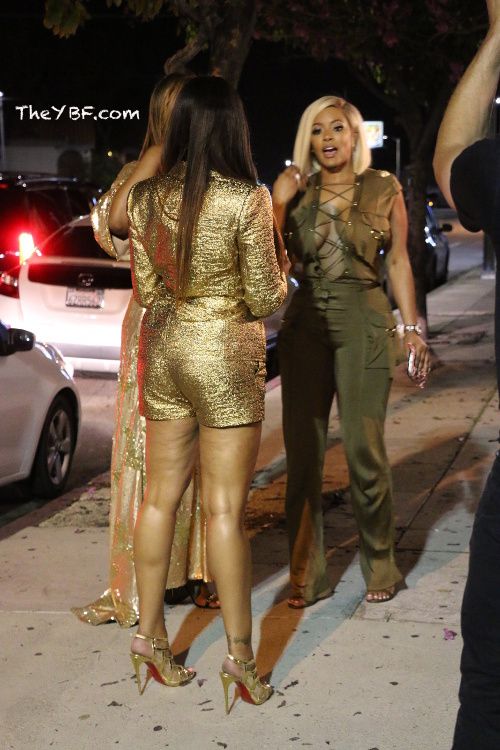 The ladies were all dressed up, with boobs and legs on full display as usual, when security had to step in and break something up.  Paparazzi cameras caught the VH1 cameras rolling while it all went down, of course: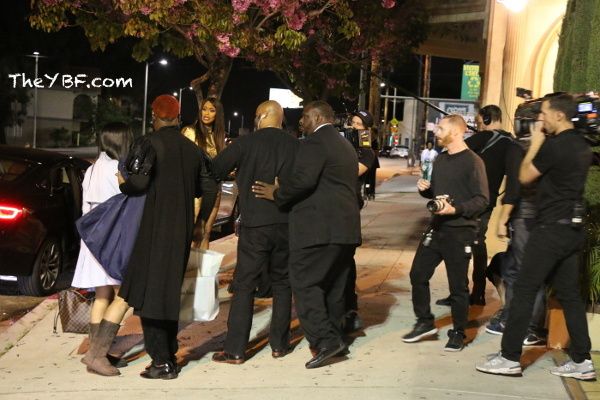 Same shenanigans, different season.
Meanwhile, a blonde Malaysia turned the streets into her own impromtpu photoshoot: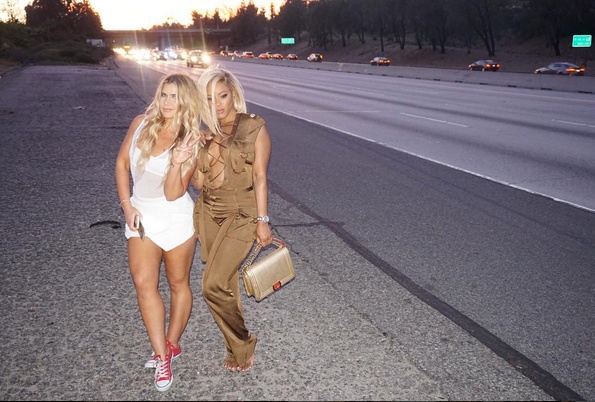 Then Lil Kim hit the carpet with Angel and Laura Govan:
Lots going on here. Where to begin....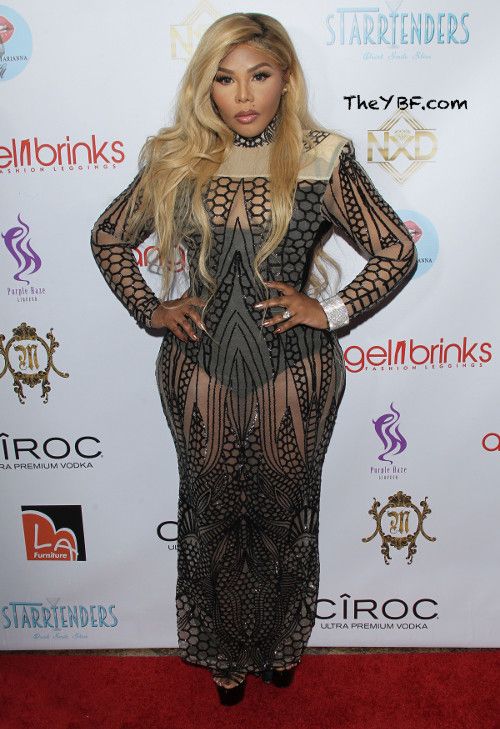 Kim rocked a sheer embroidered dress with a body suit and her blonde wiggery for her girl's party.  Laura took a rsik wit the jean shorts over leather leggings look....we're not too sure how to feel about it.
Kimmy snapped pics with her "bestie" Floyd Mayweather and The Money Team and said:
Haven't seen my bestie in a while but last night he surprised me thanks @floydmayweather for always showing up at the right times.
Oh, ok.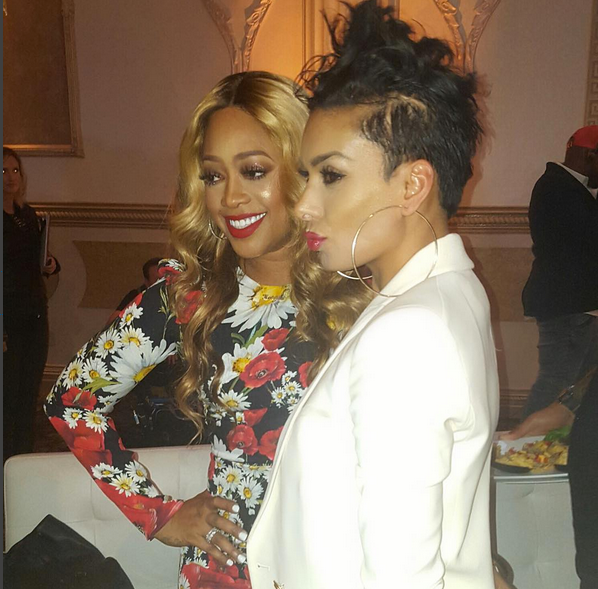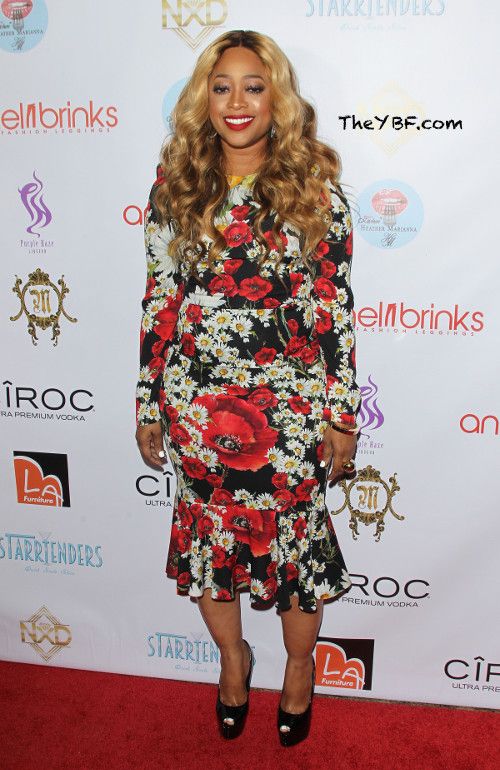 Laura snapped pics with a floral-covered Trina at the party.  Another look we're not too sure about.  Maybe it's the platform shoe throwing us off or the church-cut of the dress.  Who knows.  Still loves her though.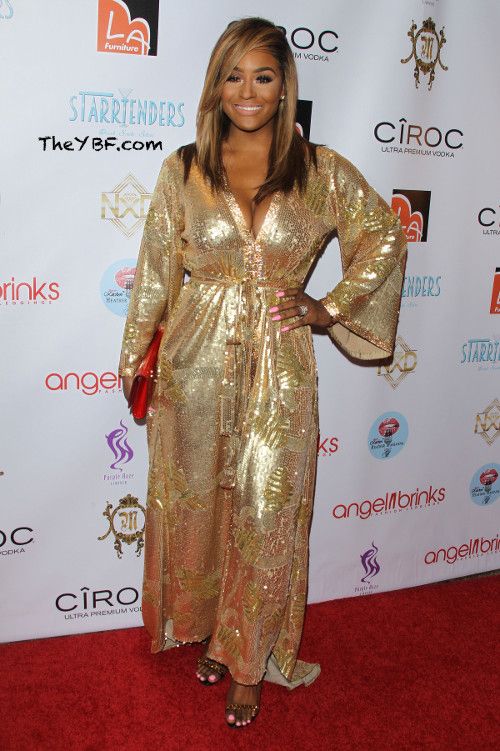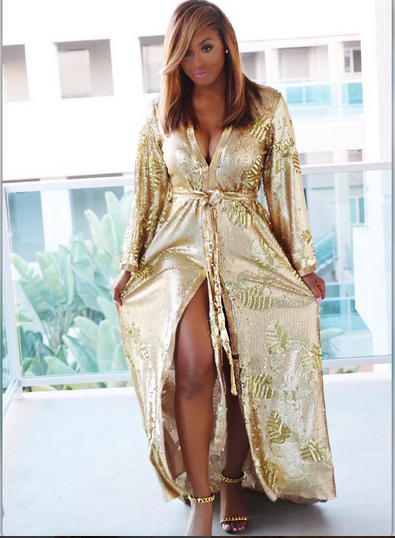 Brandi came through looking like a golden goddess in her sequin wrap dress.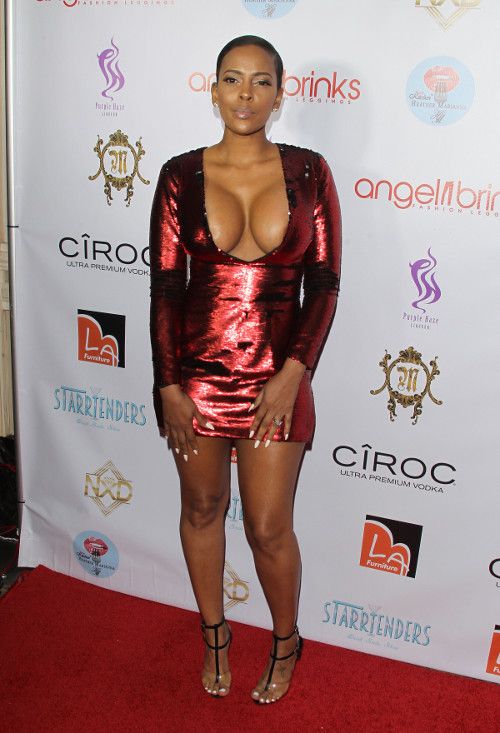 Sundy Carter....is extra excited about her new boobs.  That's mainly what we garner from her outfits post-boob job.  The newly re-married reality star flaunted her perfect skin and lots of it.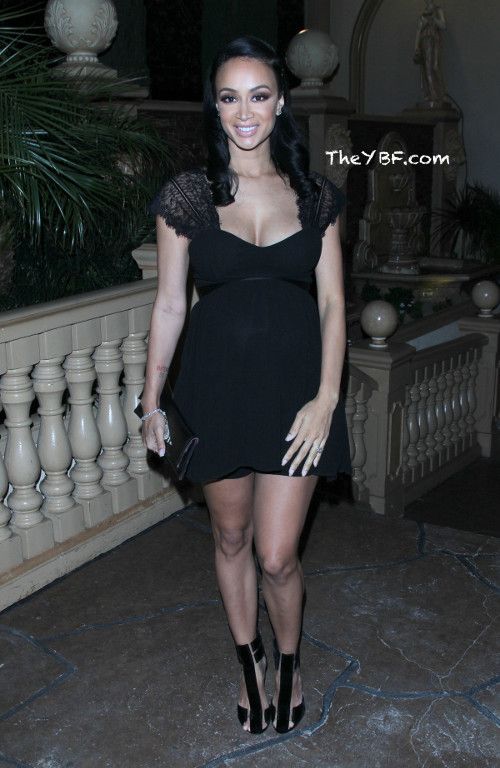 And Draya Michele looks to be returning to the show.  Why wouldn't she.  She has an engagement and a baby bump to floss in folks' faces
Cute look for her.
Photos: Pacific Coast News/Splash/IG