We still have "Oui" on replay.  So it's no surprise Jeremih just went Gold with his third studio album, Late Nights.  Celebrate inside, plus Taylor Swift raps Drake & Future's "Jumpman" and it doesn't end well...
Singer Jeremih has been putting in work on the music scene.  After putting out his own remixes to other people's songs constantly and getting plenty of traction, he released his Late Nights album this past December.  And now, it's RIAA Certified Gold.  Nice!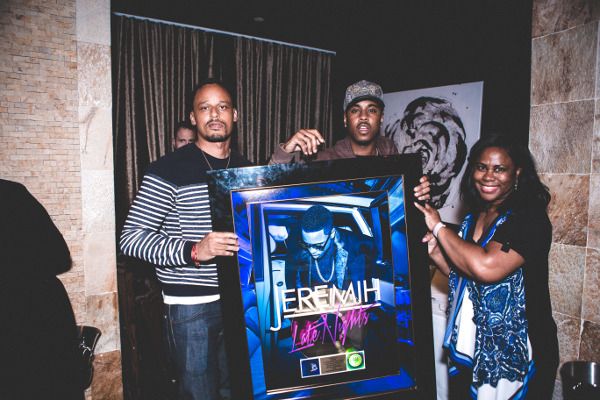 The Chicago native copped his plaque, with his mom Gwenda and manager J. Ervin by his side, the other night in L.A. at an intimate celebratory dinner.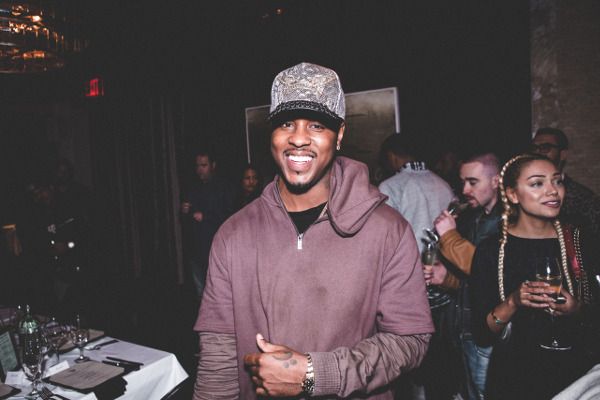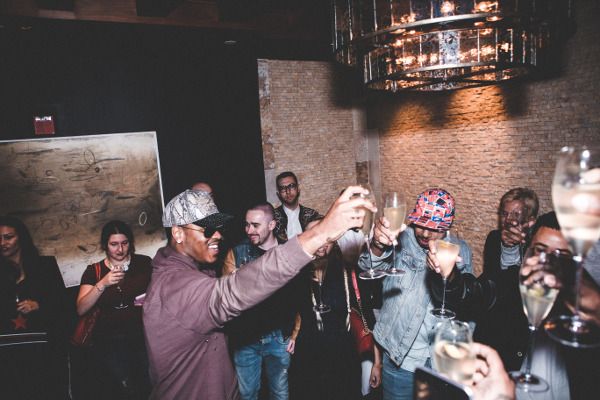 That track you keep hearing on the radio, "Don't Tell 'Em" ft. YG, also went double platinum.  The album is definitely a banger so it's well deserved. Cheers!
When neither Metro nor the treadmill trust you...
Taylor Swift is in the new Apple Beats ad rapping along to Drake & Future's "Jumpman."  Ish went all the way wrong and it's ad gold!  Check out how Future and Drizzy can have you off your game.
Trina's still doing what she does. The rapper just dropped her new video for "Forget That" feat. Steph Lecor.  The song appears on the Meet The Blacks soundtrack and the movie is in theaters today.
And it looks like Jason Derulo finally took a break from loving up on his girlfriend Daphne Joy long enough to drop a new track. "If It Ain't Love," co-written by Jason himself, is the EDM/dance vibe we've become used to with him.
Jason is set to perform the song for the first time ever this weekend at the 2016 iHeartRadio Music Awards.  He's also set to host the evening's awards which will air live at 8pm EST / 5pm PST on Sunday April 3rd on TBS, TNT, and Tru TV.  The Florida native is also set to return as a judge of the upcoming 13th season of "So You Think You Can Dance" premiering May 30th on Fox.
Well look at Jason's career being all "on the come up"...
Photo Credit: Mac Scoop