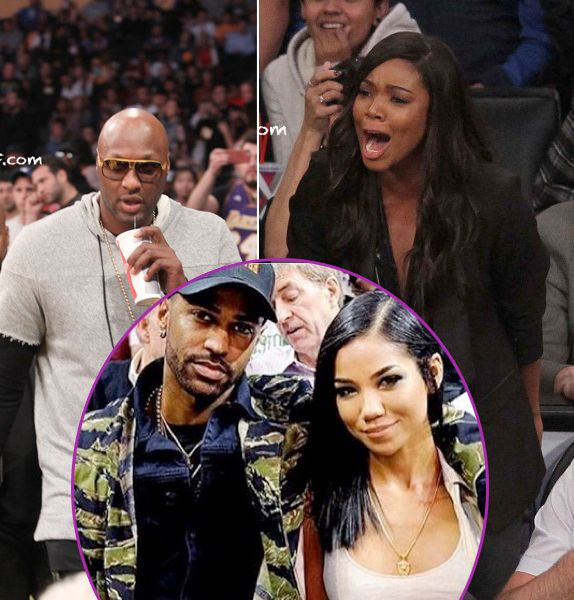 We spotted Lamar Odom on another outing hitting up the Lakers vs. Heat game where Gabrielle Union was fanning out for her man. At another game, Big Sean and Jhene Aiko were seen getting cuddly courtside. Pics inside…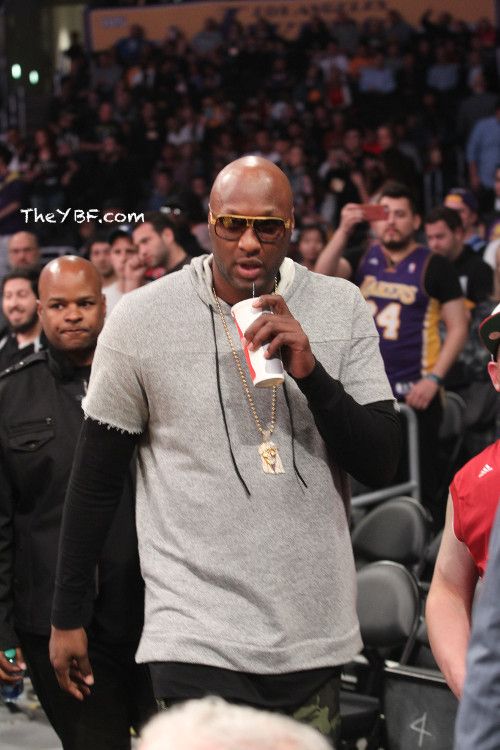 Lamar Odom is back out on the scene in L.A. after being spotted with his wife Khloe Kardashian and her family over the Easter holiday.
Last night, the former Lakers and Miami Heat baller hit up the Staples Center to check out his former teams go head-to-head on the court.
Hiding behind a pair of shades, the former NBA baller walked to his courtside seat sipping from a cup. Let's hope it was soda in that cup, especially with rumors going around that Lamar is back to drinking his life away. It was reported his wife Khloe has urged him to go into rehab, but he's not feeling it.
We're keeping LO in our prayers as he continues on his road to recovery.
Also in the building...
After spending Easter in Miami, "Being Mary Jane" starlet Gabrielle Union was super hype during the game last night.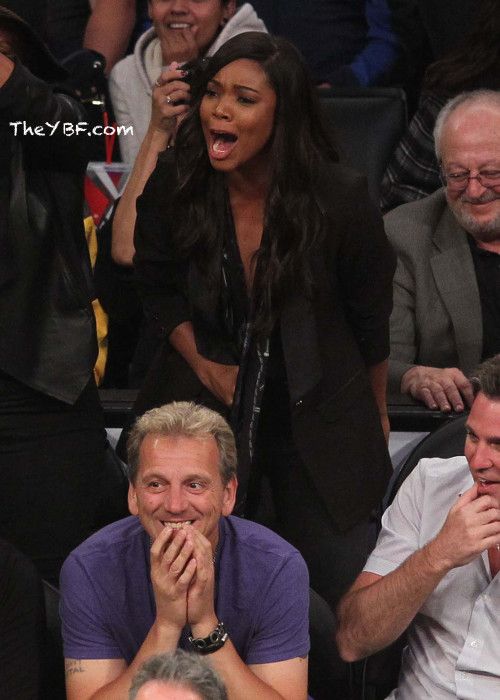 The NBA wife was busy cheering her husband Dwyane Wade who put up 30 points during last night's game. Y'all know she's a major basketball head.
It was a close game, but the Lakers took home the win, 102-100.
At another NBA game...
New pop duo Big Sean and Jhene Aiko are making rounds together after announcing their new joint album TWENTY88, which drops tomorrow (April 1st). The twosome was spotted getting cozy courtside at the L.A. Clippers vs. Boston Celtics game at the Staples Center a few nights ago.
Sean and Jhene, who grace the newest cover of FLAUNT magazine, recently revealed they once dated back in the day. The single Detroit rapper and the married L.A. songstress got quite candid about their first date. You can get those deets HERE.
Later...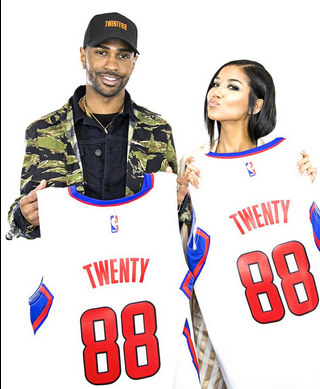 The twsome snapped it up with a few Clippers dancers holding up their customized TWENTY88 jerseys.
The Clippers ended up beating the Celtics, 114-90.
Photos: Getty/Splash/WENN/Wire/Clippers' Twitter