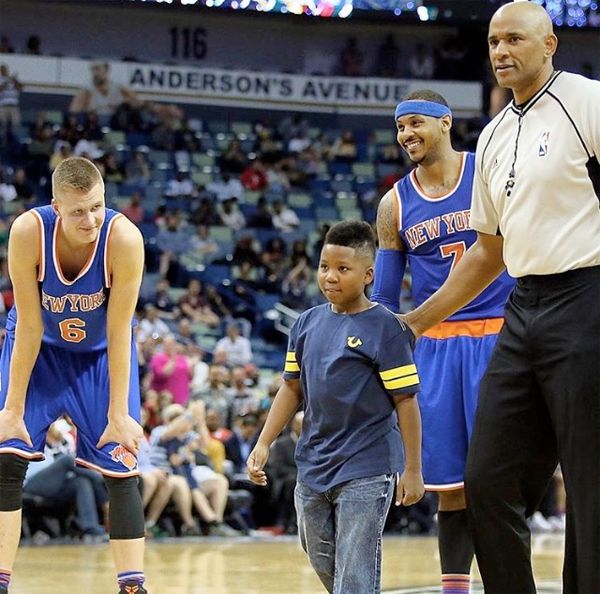 One young fan took matters into his own hands when it came to meeting his basketball idol Carmelo Anthony. Find out what he did and peep flicks of Gilbert Arenas hitting up the Staples Center inside…
When you know what you want, you go get it, by any means necessary.
One young Knicks fans did JUST that during Monday's night game between the New York Knicks and the New Orleans Pelicans. The kid ran out on the court to nab a hug from his idol Carmelo Anthony. He literally ran out on the court as the game was going on. Check it below:
Afterwards, Melo chopped it up with the AP to dish on the incident. He said "I was shocked. I didn't really know who was it until I actually looked over and saw that it was a kid … I think it was because he was a little kid, they just let him go. Definitely a security issue, though, for sure."
Really Melo? While we get his concern with safety, this kid was just trying to meet his idol. Hmph.
At another NBA game...
Well here's a surprise.
Former NBA player Gilbert Arenas made his way to the Staples Center on Sunday to watch Kobe Bryant hit the court against his former team, the Washington Wizards, for the last time in his basketball career.
Before taking his courtside seat next to retired boxing champ Floyd Mayweather, fans stopped him for a few selfies. Say cheese!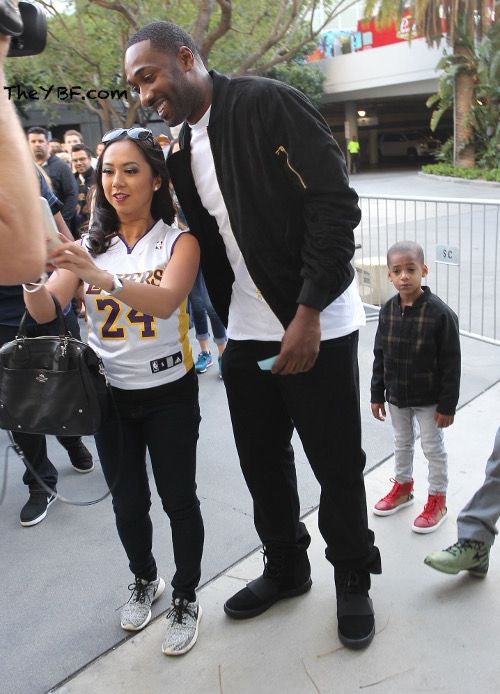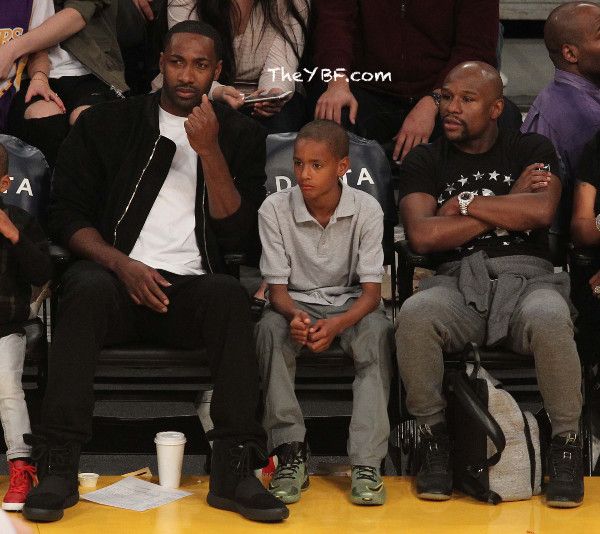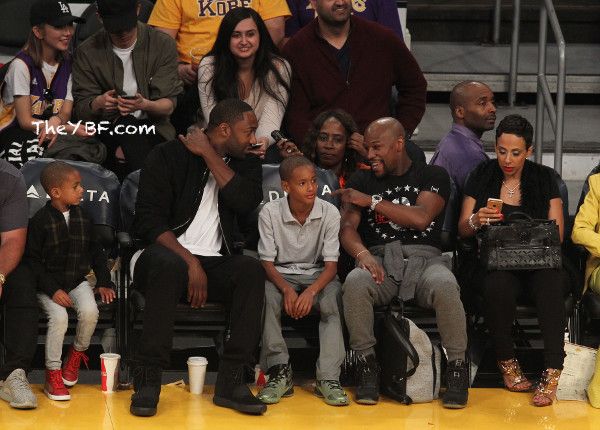 We're surprised he's even allowed to attend an NBA game. After that gun incident in the locker room back in 2009, his sexist comments about the ladies who play in the WNBA and his jokes about the Flint water crisis, you'd think he would steer clear of the limelight, so to speak. We assume he's unbothered by it all.
By the way, the Wizards defeated the Lakers 101-88. Kobe has just nine games remaining on his retirement tour to wrap up his Hall of Fame career.
Photos: Splash/WENN/@aolsports