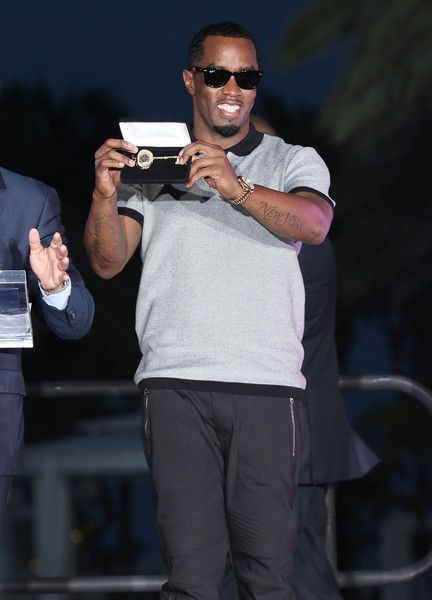 Major Key Alert! Education is key, and Sean "Diddy" Combs is putting his money where his mouth is to prove it. He's opening Harlem's newest charter school. Deets inside...
Harlem's prodigal son is bringing top of the line education to the area where he grew up.
Music, business and lifestyle mogul Sean "Diddy" Combs announced the opening of the Capital Preparatory Harlem Charter school this morning.
We're all the way here for this!
The rapper-producer-actor-businessman-turn-up-king, who once attended Howard University, partnered with Capital Preparatory Schools to open a new school in Harlem beginning Fall 2016.
Why are we just now hearing about it?  Despite him usually touting his business ventures all over social media daily, in the most inspirational way possible of course, he kept this one quiet.
According to the press release:
Diddy spent five years meeting privately with community leaders and education experts in an effort to expand educational opportunities for young men and women in Harlem and build leaders from the community. The result of this groundwork is the Capital Preparatory Harlem Charter School, which will be overseen by innovative educator and founder of Capital Preparatory Schools, Dr. Steve Perry.
Nice!
I'm pleased to announce that @iamdiddy& I are opening a school in Harlem. We've been working together for the past 6 years & it's here.

— Dr. Steve Perry (@DrStevePerry) March 28, 2016
Mr. Combs has also"worked closely with Dr. Perry over several years to build community support and enlist a team of educators, parents and business leaders to bring the idea to fruition."
Speaking of Dr. Perry, Capital Preparatory Harlem Charter School is a replication school of Hartford, CT's Capital Preparatory Magnet founded by Perry in 2005. Dr. Perry has lead Capital Preparatory Magnet School for the last 10 years to 100% of high school graduates being accepted to college.
Fabulous!
Diddy and the Board has selected Orlando educator Danita Jones to serve as the school's Principal. The mogul said in a statement today:
"Creating this school is a dream come true for me. I want to impact the lives of young people in my community, and build future leaders. The first step is offering access to a quality education. Every young person should have the tools they need to succeed. All our children should be able to pursue their dreams. That is something I can impact with this school."
Capital Preparatory Harlem, which will be located at 1 East 104th Street, New York, is currently accepting applications for students in the 6th and 7th grades. The school will expand a grade each year until it is fully enrolled at 700 students in grades 6 through 12.
Let's give this man (and Dr. Perry!) a hand clap.  Black Excellence at its finest.
BONUS: After making his big charter school announcement this morning, Diddy was right back to business meeting at the 7-11 headquarters with his AquaHydrate partner Mark Wahlberg:
Photos/Videos: Getty/Instagram/Twitter