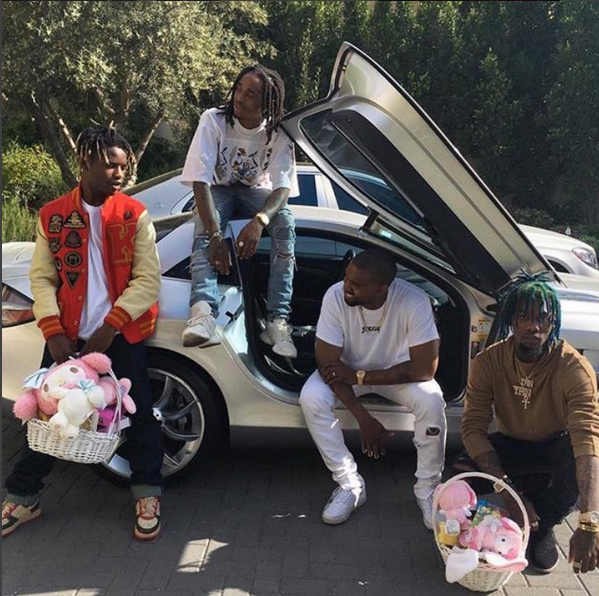 Kanye West's "UltraLight Beam" track just got an Easter makeover.  Well, an extension.  Check out "UltraLight Prayer" inside...
In case you missed it, Kanye uploaded an extended track to his Soundcloud account in between getting dressed up in a bunny costume and hosting his whole Kardashian family and friends (pictured above) at his and Kim's new house.
"UltraLight Prayer" is the extended version of "UltraLight Beam" off The Life Of Pablo, and it goes deeper into Kirk Franklin's sermon with Kelly Price. 
Get your praise on below:
EXTRAS:
1. VH1 is partnering with hip hop legend and producer Ice Cube and Chicago native and Academy Award-winning artist Common, for a one-of-kind community town hall in Chicago. The special "Behind The Movie: 'Exploring Chicago with the Cast of 'Barbershop: The Next Cut'" will premiere Monday, April 11 at 10 PM on VH1.  
2. Ron Newt ... the former pimp who's suing Terrence Howard and Lee Daniels for jacking his life story to make "Empire" has created a reality version of the show. Story