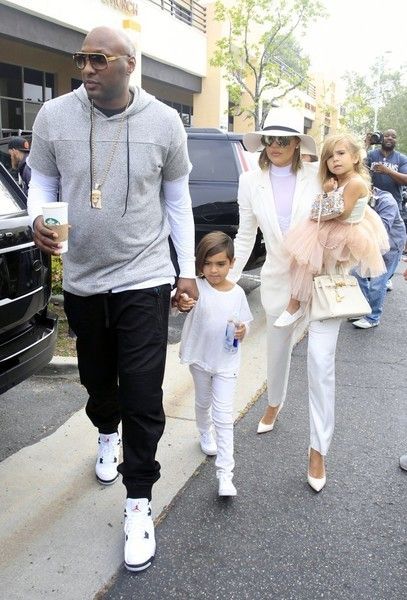 Lamar Odom celebrated Easter Sunday with his wife Khloe Kardashian and her family yesterday. And he's looking really good these days. Find out all they were up to inside…
Praise him!
Lamar Odom and his wife Khloe Kardashian are still hanging tight after being spotted at dinnertogether Friday night.
Sunday morning, Lamar, looking very well nourished and healthy, accompanied his wife Khloe and her family for Easter Sunday service at California Community Church in Agoura Hills, California.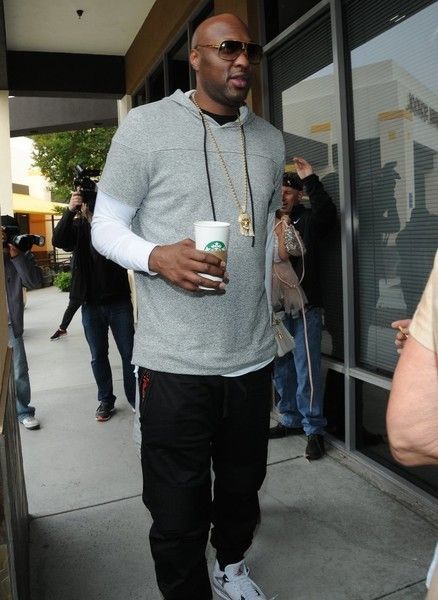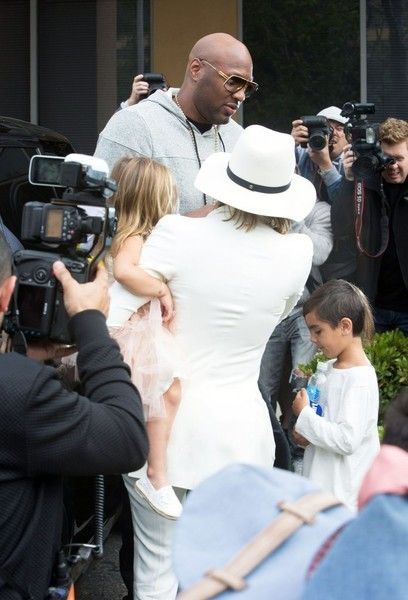 The former NBA baller held Khloe's nephew Mason's hand as she held her niece Penelope making their way inside the church. The paparazzi was in full force trying their hardest to cop the best photo.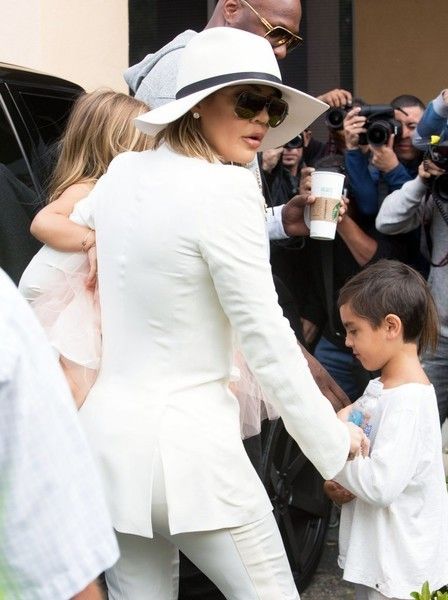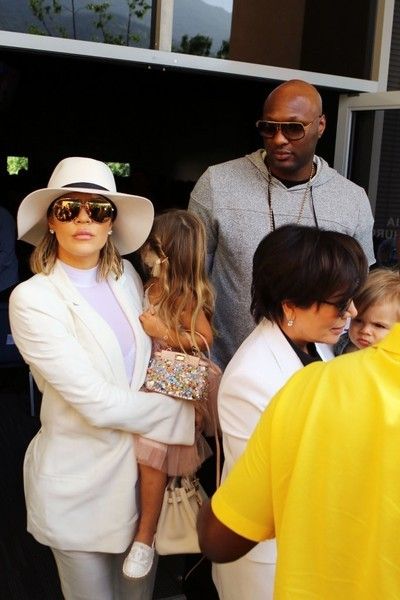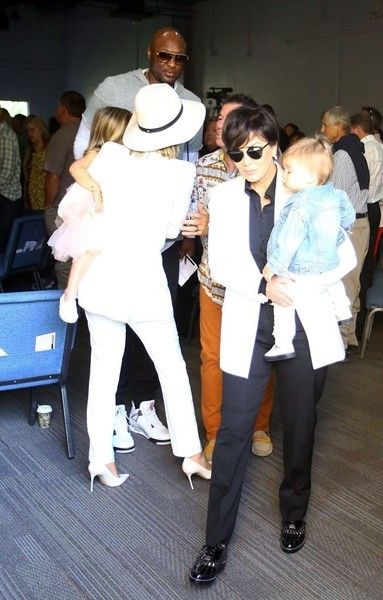 We noticed Lamar didn't get dressed for the 9's like most people do on Easter Sunday. He kept it laid back rocking a gray hooded shirt with a white t-shirt underneath, black pants and a fresh pair of J's. No judgment here, the Lord says come as you are.
After church, it was time to party!: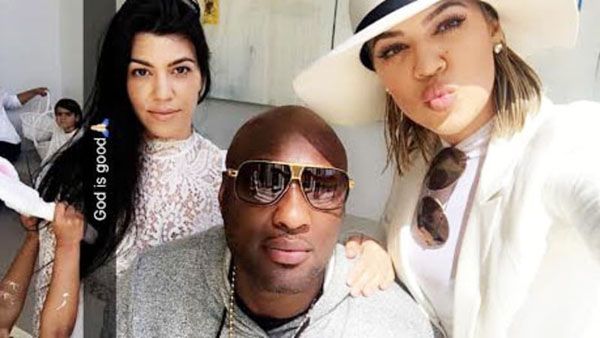 The entire Kardashian Klan gathered at Kim & 'Ye's house (which is finally finished) for a fun-filled Easter party complete with Easter baskets galore. Everyone was gifted a gift basket, even the adults, courtesy of Kris Jenner. There were real live bunnies scattered in the yard, there was an Easter egg hunt and TWO Easter bunnies stopped by.
Back to Lamar….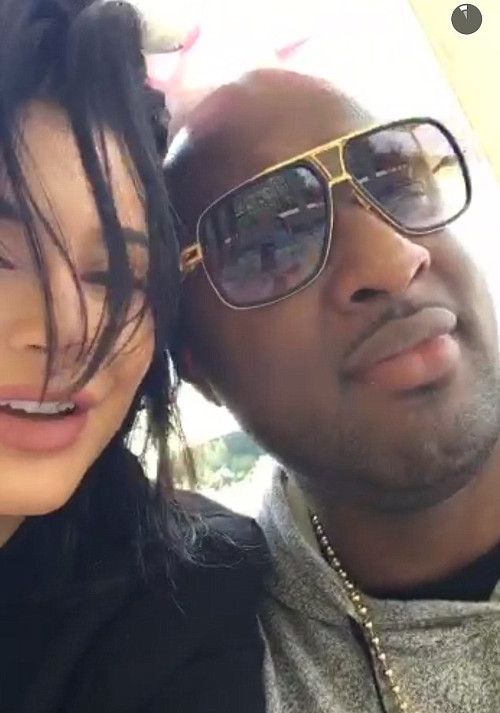 He certainly seemed happy being around Khloe and her fam. As you all know, he almost died after a drug overdose at a brothel back in October. But, it appears he's getting back to his old self. He was spotted dancing it up outside:
And having a little fun on SnapChat with Khloe and Kylie: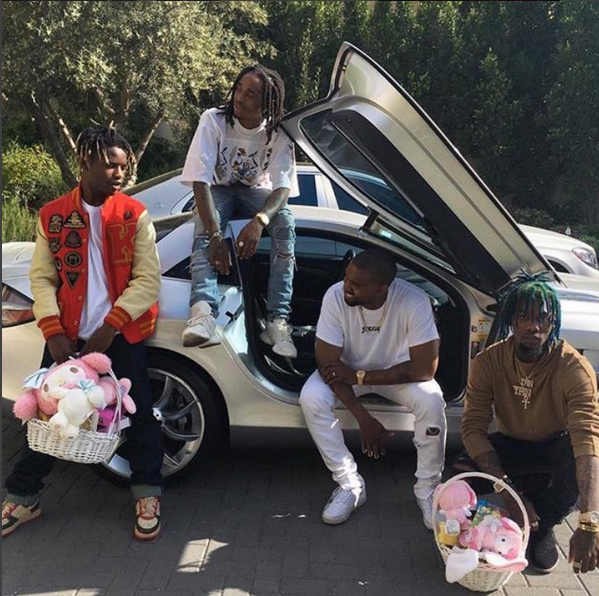 Kanye West was also in the mix to help celebrate Easter with his wife, daughter North West and son Saint West. Ye brought his homies Migos along for the fun.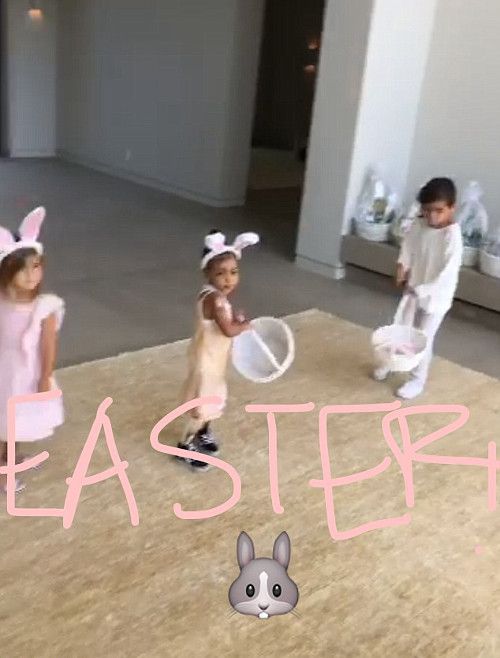 Nori was her extra cute self dancing around with her cousins.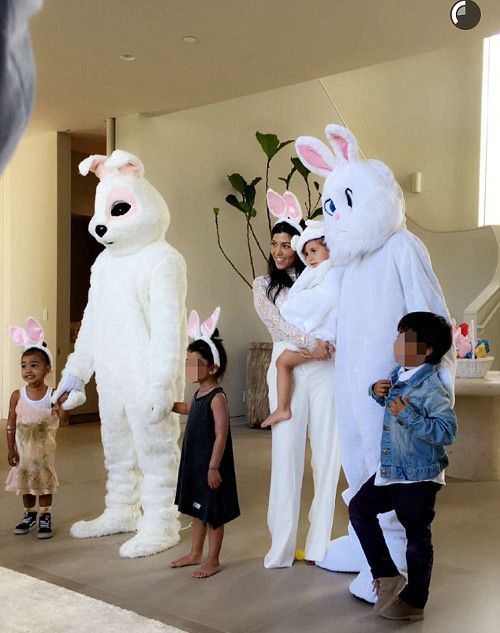 Inside those bunny suits....was Kanye and Tyga!
Nori was head-over-heels in love with the Easter bunnies, hugging them and dancing with them: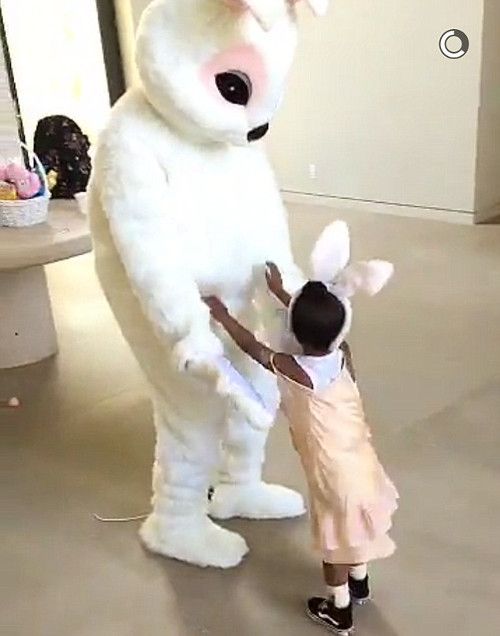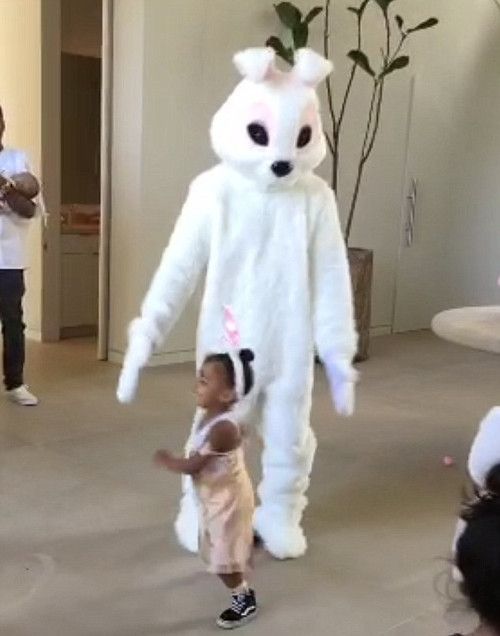 Aww!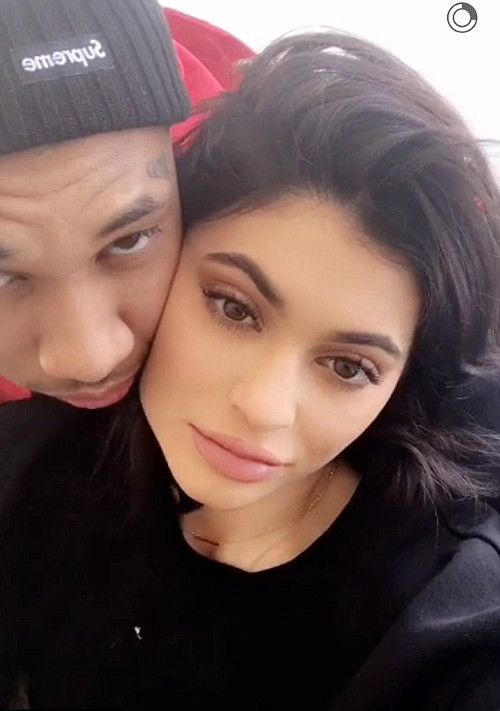 Tyga and his girlfriend Kylie were all hugged and kissy during the festivities. These TWO....
Oh, and look....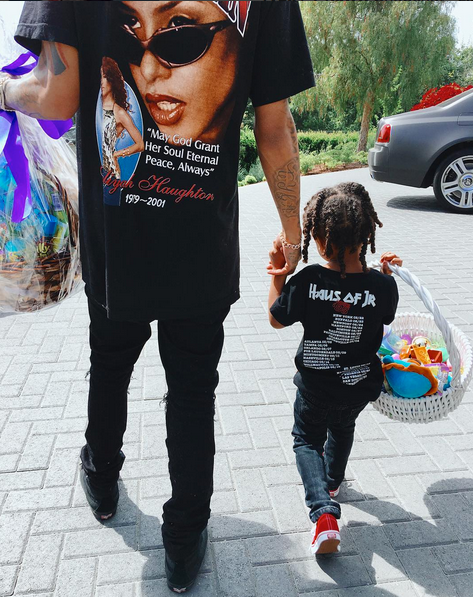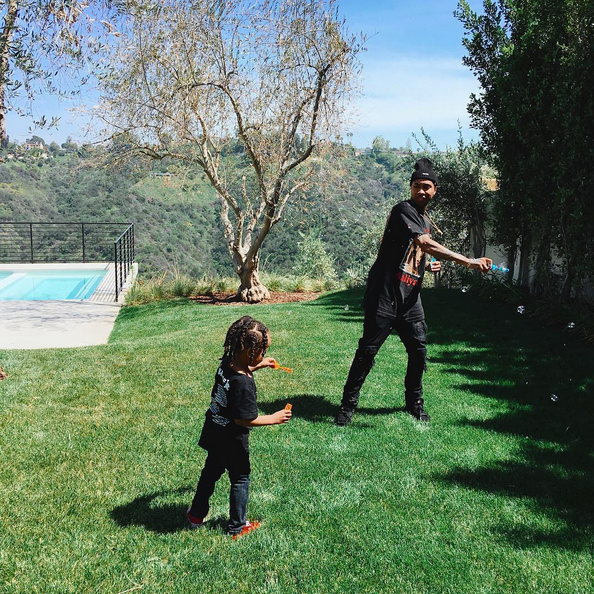 T-Raw brought his adorable son King Cairo along for the Easter fun. Hey King!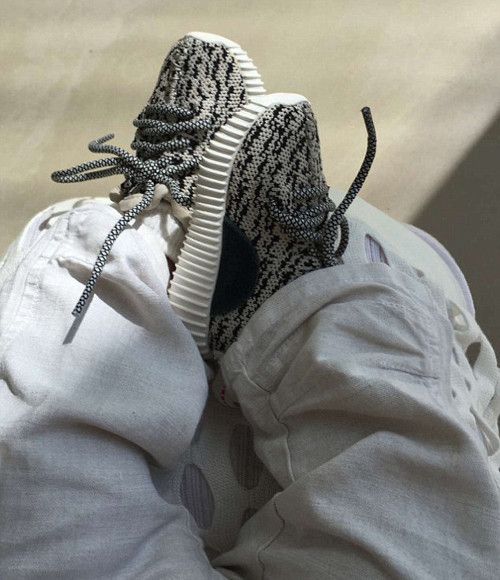 Baby Saint West was also in the mix in his little Yeezy sneakers. Fun times!
Photos: FameFlynet/Instagram/SnapChat