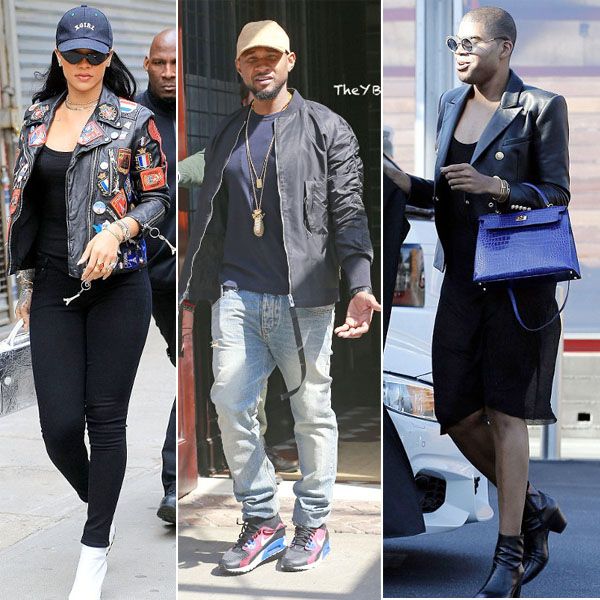 On the go! Rihanna and Usher were spotted making rounds in NYC yesterday. Meanwhile, EJ Johnson went shopping with friends in Beverly Hills rocking a dress. Pics inside….
As she sells out shows on her ANTI World Tour, Rihanna was seen out and about in NYC before her show in Hartford, Conneticut.
Leaving her NYC apartment, RiRi kept a pretty low, but fab, profile rocking a leather biker Dries Van Noten jacket decorated with patches over an all black ensemble, a baseball hat, sunglasses and a pair of white Celine boots.
Security detail was tight as she stopped to greet a friend: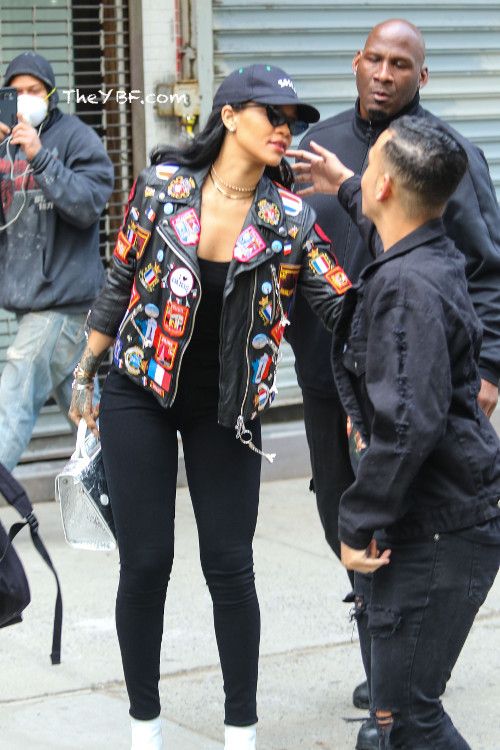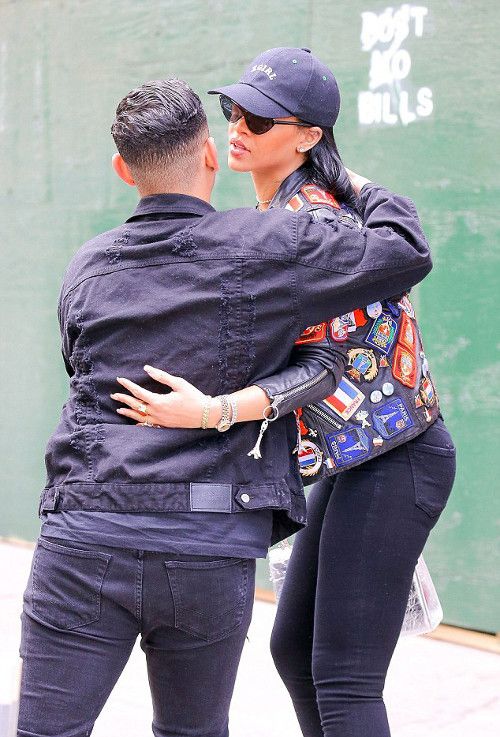 Then, she hopped in her ride to head out to Hartford for her sold out show.
After rocking the stage....
The "BBHMM" singer did a meet-and-greet with one lucky fan. "Rhenna" showed up rocking Rih's 2015 Grammy dress and mask of Rih's online persona. Ha! She captioned,"Met "Rhenna" last night! Thank you Hartford!!! Tonight we up #BROOKLYN !!!! #ANTIWORLDTOUR #SoldOwt"
RiRi will be slaying the stage tonight at the Barclays Center in Brooklyn. We wonder if she'll bring out some special guests.
Elsewhere...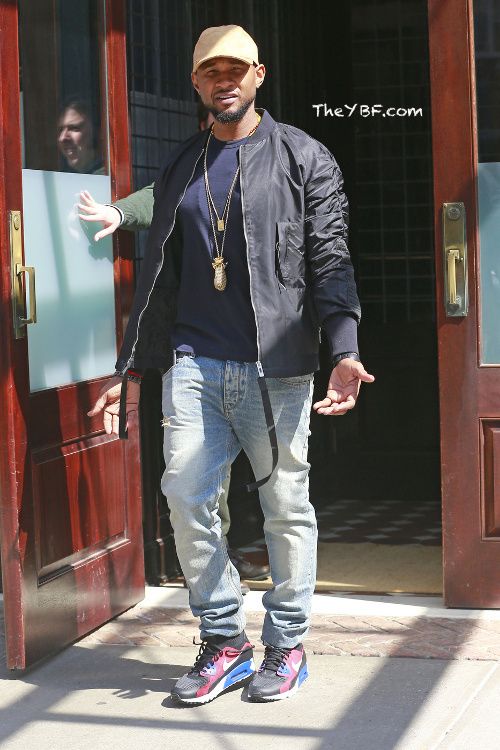 After hitting the stage in Miami for the Jazz In The Garden festival, R&B crooner Usher is now in the Big Apple. The talented singer-songwriter was spotted leaving his Greenwich Hotel yesterdayheaded out to run a few errands.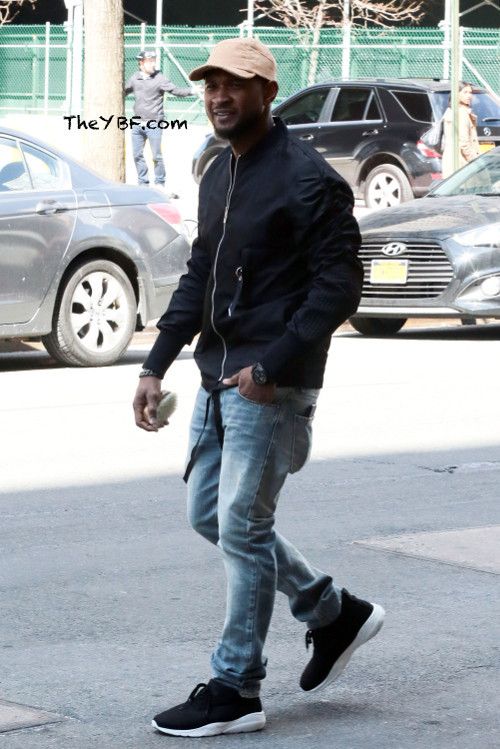 Ursh rocked a laid back look, denim jeans, t-shirt and sneakers.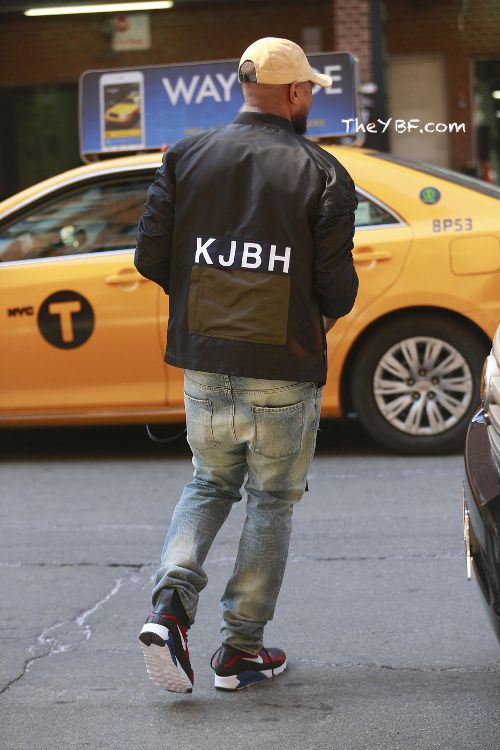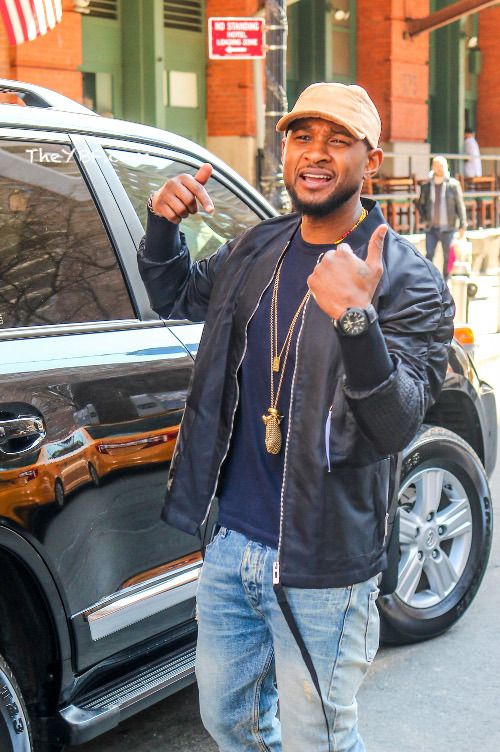 Photogs followed him all the way to his car when he turned around and said something to the gang of photographers. Wonder if they pissed him off.
In L.A....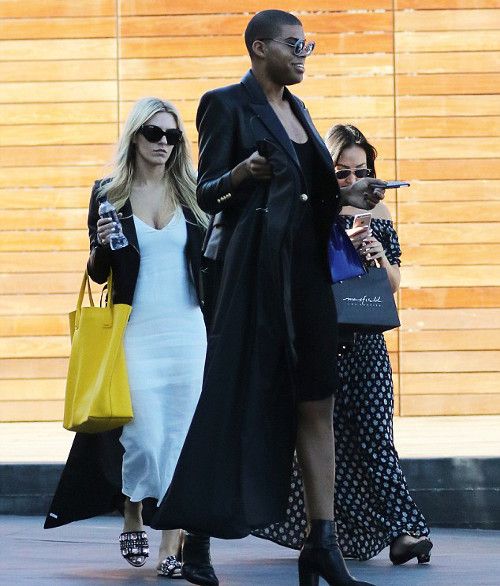 #RichKids star EJ Johnson was spotted out on his usual retail run in Beverly Hills.
Y'all know EJ loves wearing black and he loves a Birkin bag, so it was no surprise seeing him in a black dress and black boots while toting his blue Birkin leaving Maxfield with his co-stars Morgan Stewart and Dorothy Wang.
If you're a fan of "#RichKids of Beverly Hills," you'll be happy to know the show will be returning for the fourth season on May 1st at 10pm EST on E!
This season we will see the New York University grad navigate life after school. He's planning to leave his parents' house, move out on his own, and figure the next step in his life.
Photos: Splash/FameFlynet