It's Easter weekend and the YBF families are out having fun. Peep pics of Ciara, Russell Wilson and Baby Future having fun at DsineyLand, Tia Mowry, Cory Hardrict and Cree shopping it up, and Mariah Carey and her twins Roc and Roe in London inside…..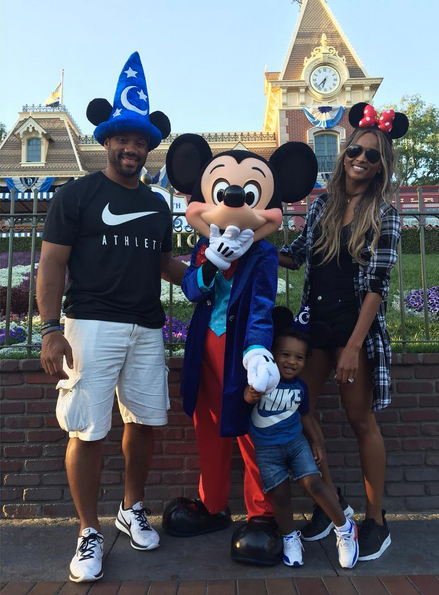 Ciara, Russell Wilson and Baby Future kicked off their Easter weekend with a family outing at an amusement park!
The newly engaged couple and tiny tot went to DisneyLand in Anaheim, California for a fun-filled day with Mickey Mouse and the rest of the Disney gang. The 30-year-old fab mom posted a series of photos from their trip on Instagram and captioned, "The Loves Of My Life."
Baby Future was super excited to finally meet his new best friend Mickey. Before they found him, little Future was yelling out "Where are you Mickey Mouse?" in super cute IG video and it gave us the feels. Check it:
How cute!
In a few other shots, CiCi and Baby Future, who celebrates his 2nd birthday in a few months, were walking around the them park in their Mickey ears: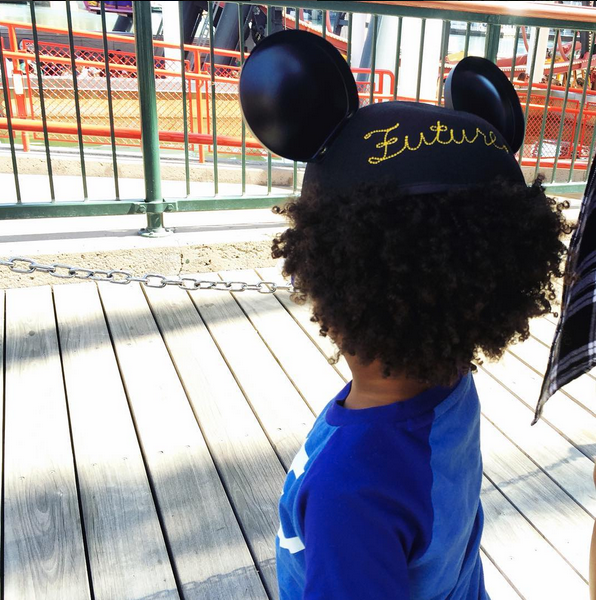 Russ caught up with Seattle Seahawks rookie Tyler Lockett for a little off-season training. The NFLers went head-to-head in a race. Find out who won below:
Looks like they had a ball.
On their way to the park, CiCi and Russ were jamming to M.C. Hammer's "U Can't Touch This" in the car. And they both look so happy! Check it: 
Gotta love it.
 
Another family out and about....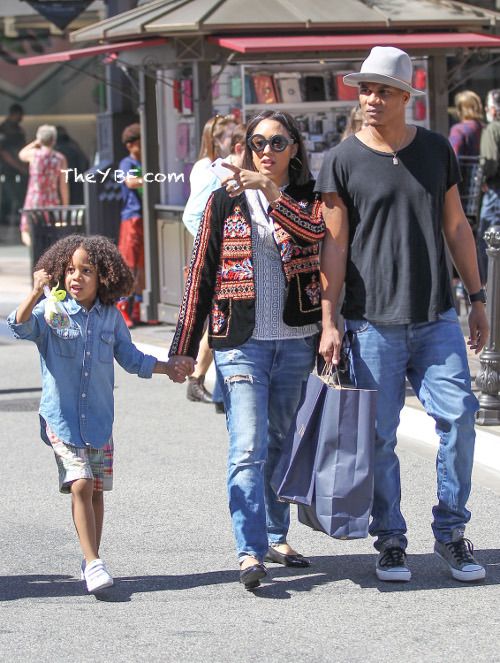 The Hardricts stepped out for a shopping trip in Hollywood yesterday. Tia, Corey and their adorable son Cree strolled through The Grove as they hit up several stores for some new goodies.
They also stopped to snap it up with the Easter bunny: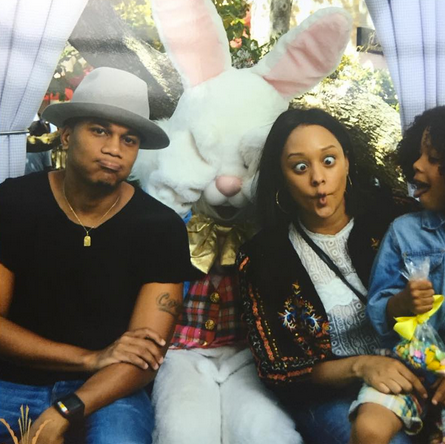 Ha! Love the silly faces.
On Instagram....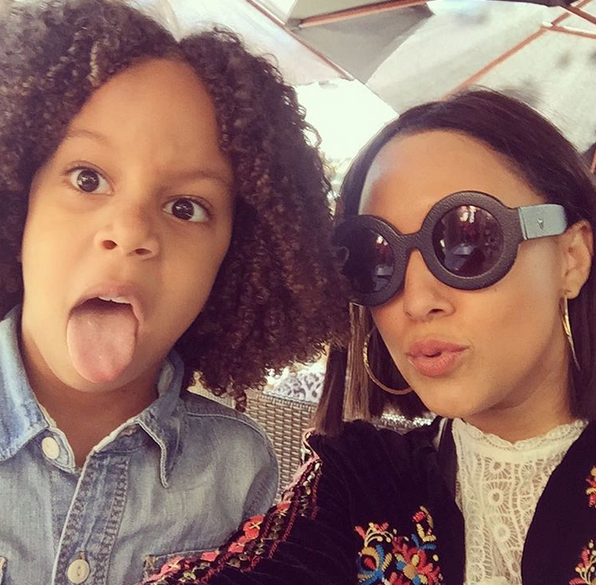 Cree joined his mom for a few funny seflies.
Earlier...
Cutie Cree gave us our life with his gorgeous locs as he played with his bubbles outside in the backyard.
#HairGoals
Across the pond....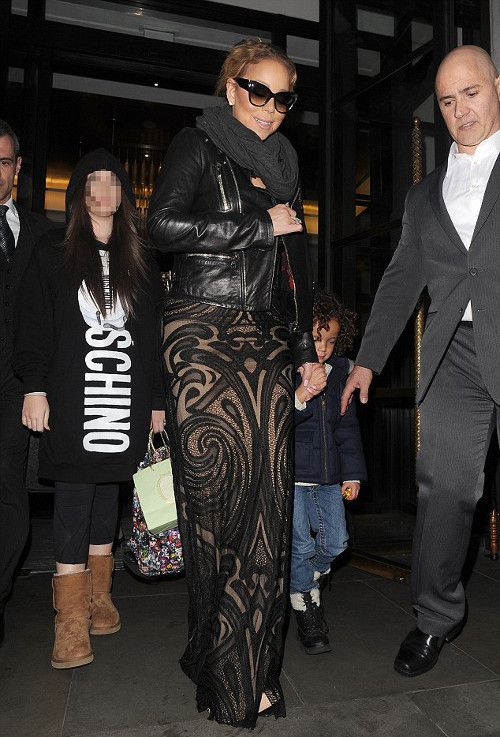 As she travels on her "Sweet Sweet Fantasy" tour, Mariah Carey has been spending time with her twins Roc and Roe in between shows.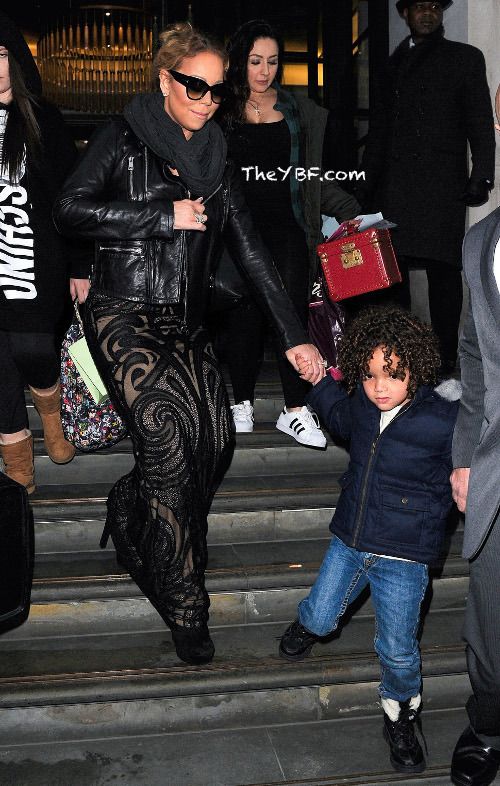 The Grammy Award winning songstress, who's currently filming her new docu-series "Mariah's World," was seen leaving her London hotel with her kiddies yesterday. They were headed to Luxembourg where Mariah performed later in the evening.
Before jetting out of London: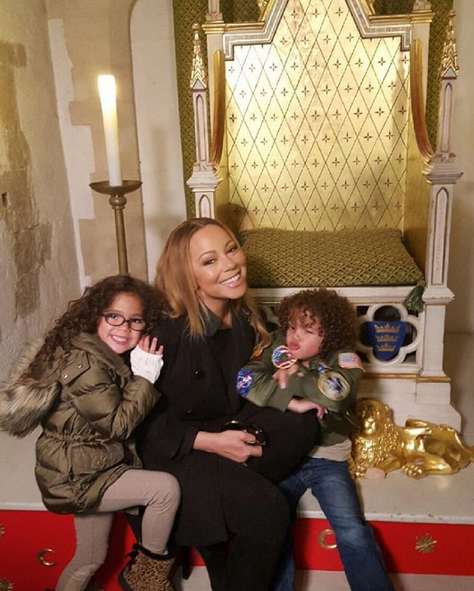 MiMi took the kids to explore the historic Tower of London on a guided tour. Loving the facial expression from Roc. And Roe is looking more like her mom as she gets older.
While Roc was all for the picture above...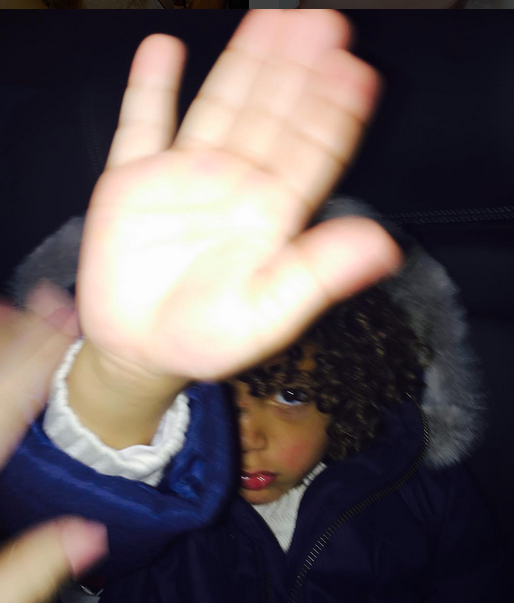 When mommy pulled out her smartphone he was not feeling it. No paprazzi please!
But then he had a change of heart: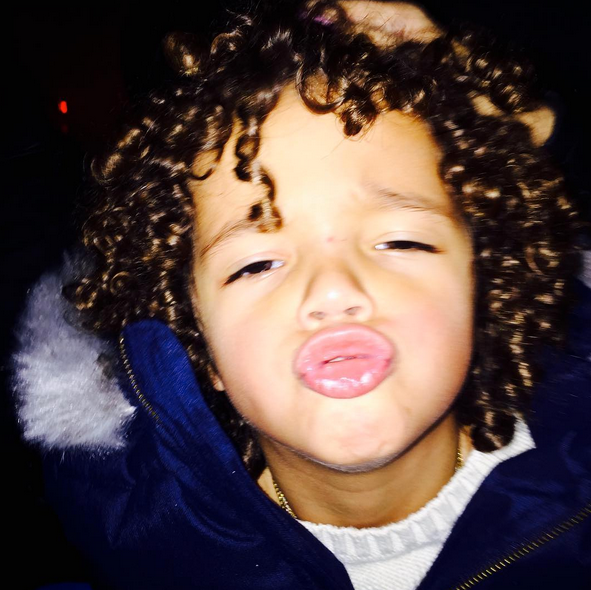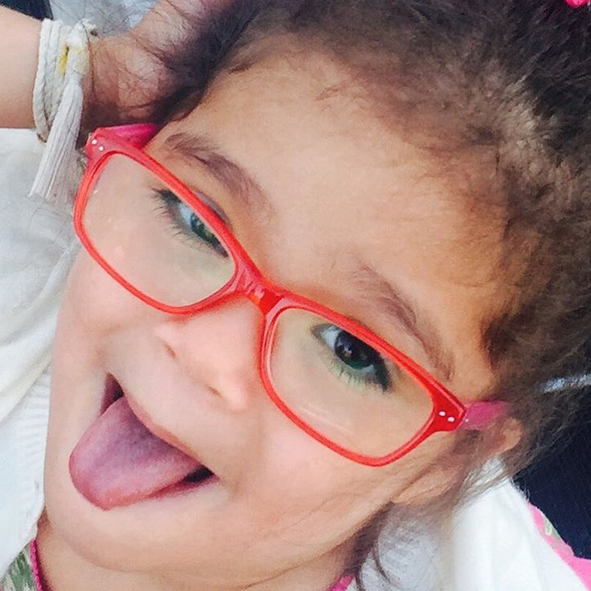 We love how Roe color coordinates her glasses with her outfits.
By the way, Mariah celebrates her 46th birthday today. She was scheduled to hit the stage in Brussels, Belgium, but had to cancel due to safety reasons.
Happy Birthday Mariah!
Photos: FameFlynet/Splash/Ciara's IG/Tia's IG/Mariah's IG