Halle Berry and Olivier Martinez may have filed for divorce, but they're still good friends and co-parents. Peep pics from their Mexican vacay inside…
Reunited and it feels so good!
Halle Berry filed for divorce from her estranged husband Olivier Martinez back in October, but, as you can see, it's still all good between the two.
Halle and Olivier jetted to Mexico for some R&R on the beach in Puerto Vallarta with their 2-year-old son Maceo and Halle's 8-year-old daughter Nahla (not pictured). As they laid out on the beach, the former "Extant" star rubbed on her soon-to-be ex-husband's chest as she cradled little Maceo.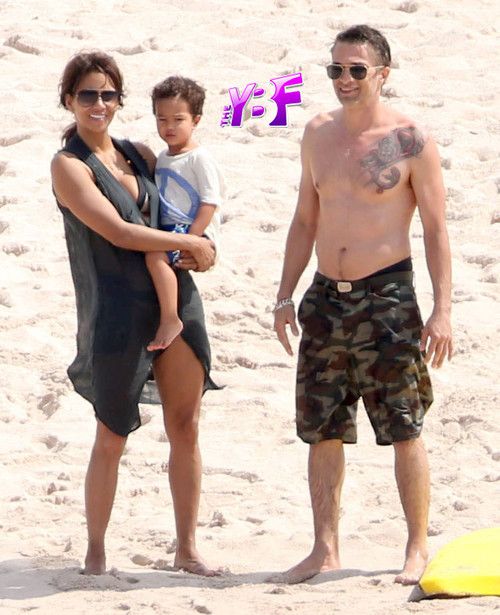 Aww! Little Maceo is so adorbs.
The 49-year-old Oscar winner, who's currently working on a new legal drama for CBS, kept her amazing bod covered in a a sheer beach wrap rocking a bikini underneath.
While the family front looks good, sources tell TMZ Halle and Olivier are NOT getting back together. This family outing was strictly for the kids. Mmmhmm….
We'll take their word for now, but things could change.
Photos: FameFlynet