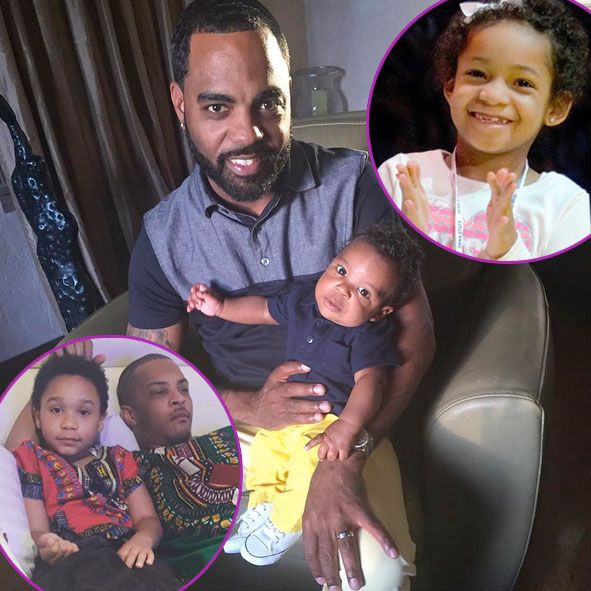 We've been in YBF Kid overdrive! And we've got another round of adorable kiddie photos. Peep pics of baby Ace Tucker, Major Harris, the new Bosh twins, Leah Still and more inside…
How ridiculously cute is little Ace Wells Tucker?!
Since Kandi Burruss Tucker and Todd Tucker revealed baby Ace's face earlier this month, flicks of the 2-month-old cutie have been posted left and right.
If you didn't know, Ace has his own Instagram page where he (or rather Kandi's team) shares photos of little Ace's whereabouts:
He recently spent time with a few family members on Todd's side of the family having with his cousins, aunts and uncles.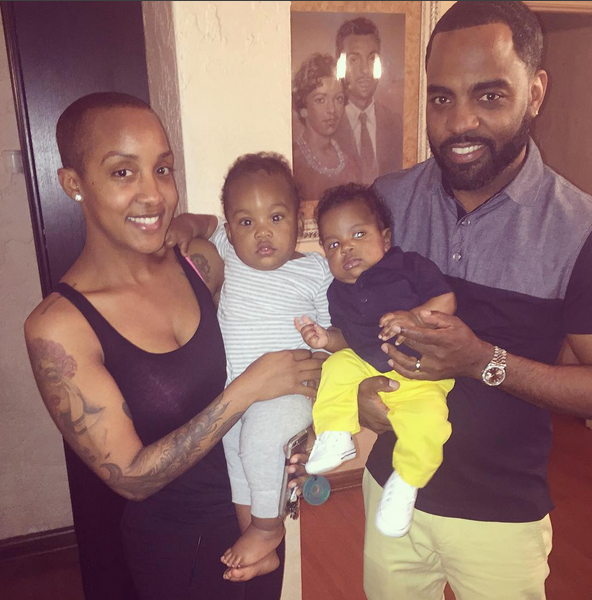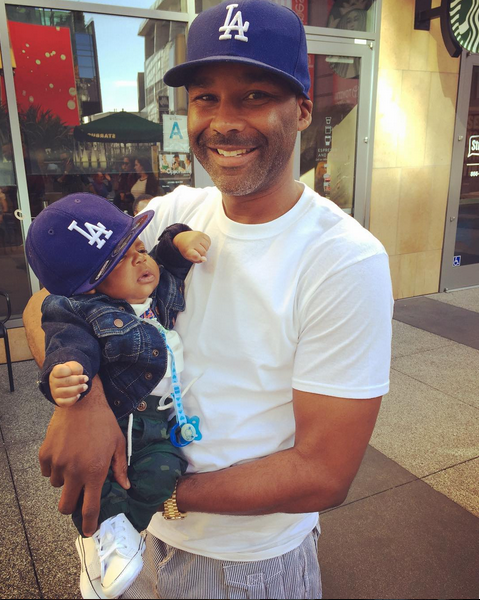 Baby Ace was stuntin' like his uncle with the matching L.A. Dodgers hat.
Then...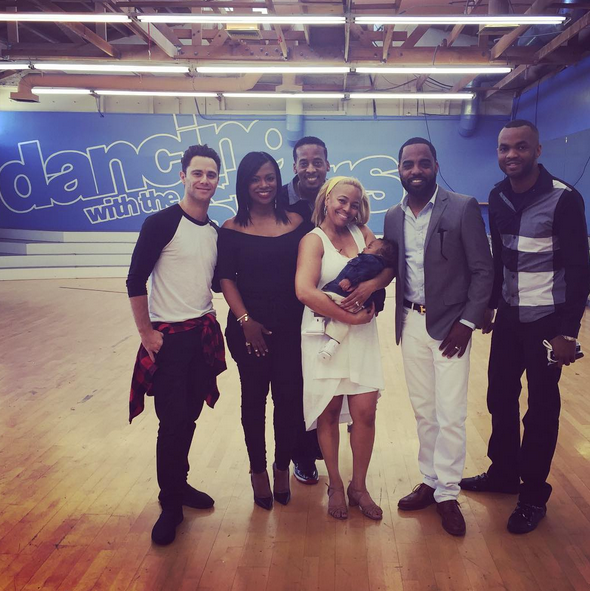 Ace stopped by to check out "RHOA" star Kim Fields at "Dancing With The Stars" rehearsals with her partner Sasha Farber.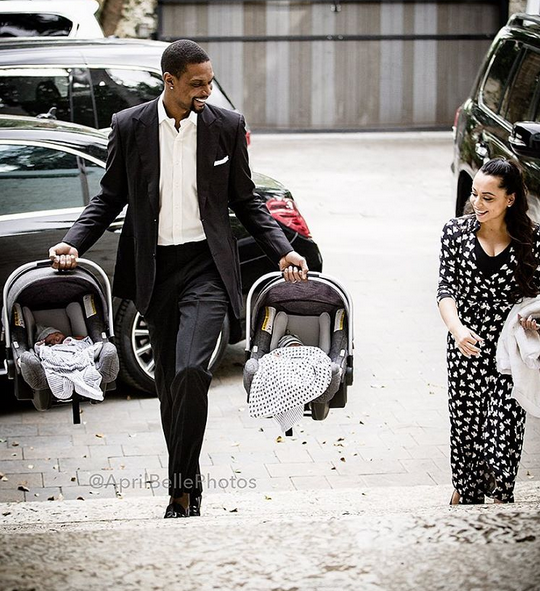 The Bosh twins are home!
Miami Heat baller Chris Bosh and his wife Adrienne Bosh welcomed twin boysPhoenix Avery and Lennox Noel earlier this week. And now, the Bosh babies are home to join the rest of the family.
Of course, Adrienne went over the top with their coming home "ocassion" having a photographer on hand to capture them bringing the twins home for the first time. She said, "Thank God Daddy is strong! Welcome Home #PhoenixAvery and #LennoxNoel @ChrisBosh will be posting today on www.ChrisBosh.com on his experience of becoming a Father to twin boys! #BoshTwins #BoshFamily"
NFLer Devon Still has us in our feelings with his sweet celebratory message to his daughter Leah Still who is now cancer free. The Houston Texans Tackle posted a heartfelt message to his five-year-old daughter to celebrate a year of being cancer free.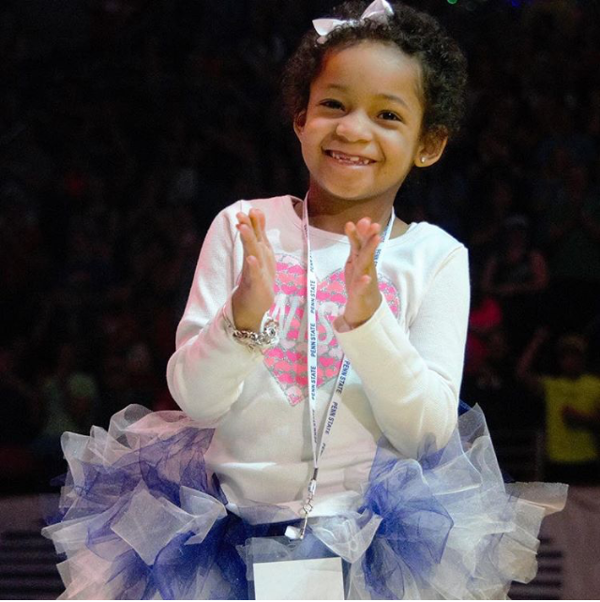 He said,"I want to wish a Happy (2nd) Birthday to my baby, Leah. Today, March 25th, marks a year of her being in remission! A day she was given a second chance at life. There's not enough hours in a day, days in a month, or months in a year to tell you how much I love you and how proud of you I am. Keep fighting and keep inspiring! #LeahStrong #BeatCancer #StillStrong"
#LeahStrong!
In between his Vegas residency shows, T.I. came home to spend some quality time with his youngest son Major. Lounging in the bed rocking dashiki's, a pregnant Tiny captured the sweet photo with the caption, "I had to get a pic of these two..coming home & putting on these Dashiki's like they on the way to Africa when they really going to bed!"
Adorbs!
Tip is already back in Vegas set to hit the stage a Drai's tonight.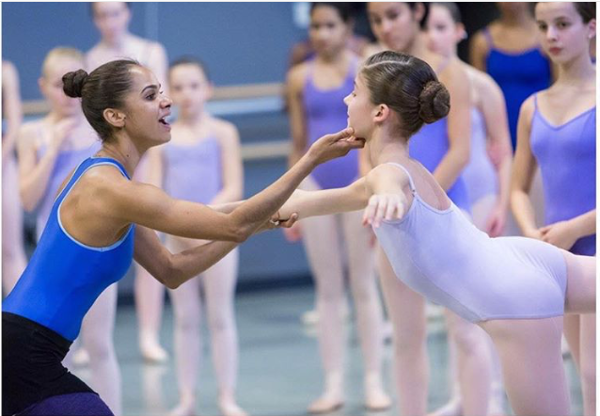 Prima ballerina Misty Copeland is all about giving back to the kiddies. The principal dancer spent the day at Charlotte Ballet Academy in Charlotte, NC to teach a master class. Those are some lucky young ladies to have the BEST in the game to teach them a few tips and tricks.
Photos: Ace's IG/Kandi's IG/Adrienne's IG/Devon's IG/Tiny's IG/Jeff Cravotta via Misty's IG