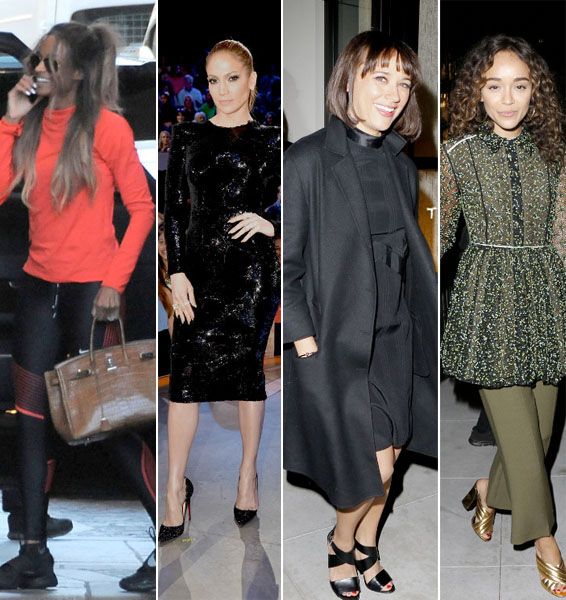 We've got a round up of flicks featuring Ciara, Jennifer Lopez, Rashida Jones, Ashley Madekwe and Mariah Carey making rounds their spring rounds inside….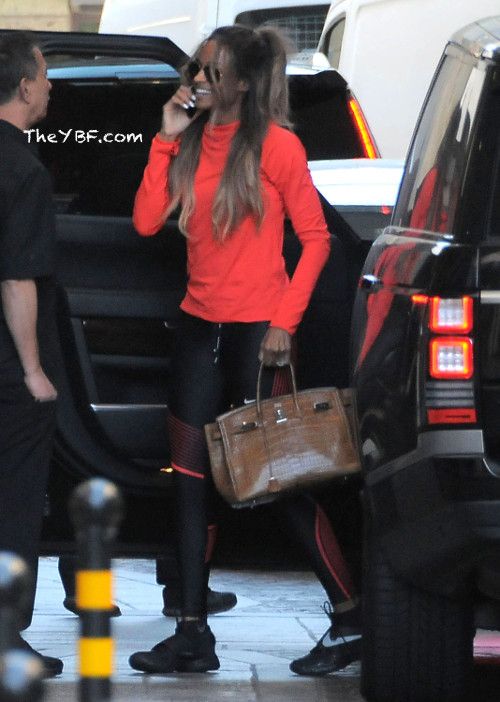 We're well into spring and that means it's time to come out of hibernation, get in those workouts to keep it extra tight before sumemr rolls around. Not that Ciara needs any more toning, but chick stays on her fitness grind.
Decked out in workout gear and her Birkin, the "I Bet" singer trekked it to the Beverly Wilshire Hotel for lunch. Looks like she was fresh from a gym session.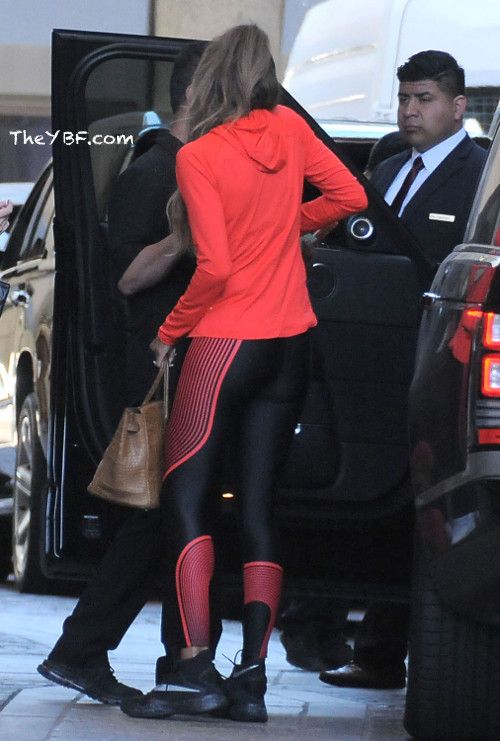 The newly engaged singer was busy chatting on her cell as she made her way inside the hotel. Hmm...we wonder if she was on the phone with her fiance Russell Wilson.  He seems like the type to whisper sweet nothings in her ear on the phone.  Ha.  Not mad...
Next up for CiCi? She's set to hit the stage at WE Day Seattle going down on April 20th.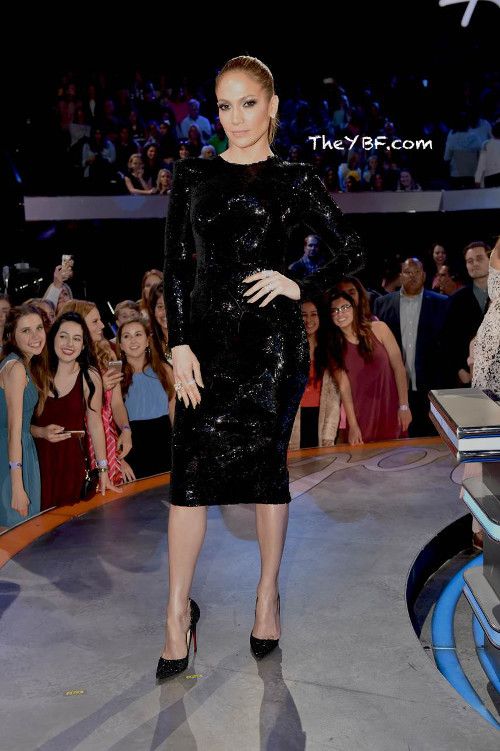 Does she ever have a bad day? We'll answer…NOPE!
"American Idol" judge Jennifer Lopez lit up the stage in a sparkly black long sleeve Alex Perry dress and black Christian Louboutin pumps for last night's show. Chick can turn a LBD into something spectacular with (seemingly) hardly any effort.
Overseas....
As she films her new docu-series "Mariah's World," we spied Mariah Carey with her twins Roc and Roe enjoying an evening out in rainy London last night.
MiMi revealed we won't be seeing much of the twins on her new reality show, but she did say she will share a few special moments with them.
The iconic singer had a full entourage in tow to shield them from the rain, of course.
The Elusive Chanteuse singer, who has been trekking it overseas on her "Sweet Sweet Fantasy" tour, will celebrate her birthday on stage in Brussels, Belgium on March 27th.
Back in the States....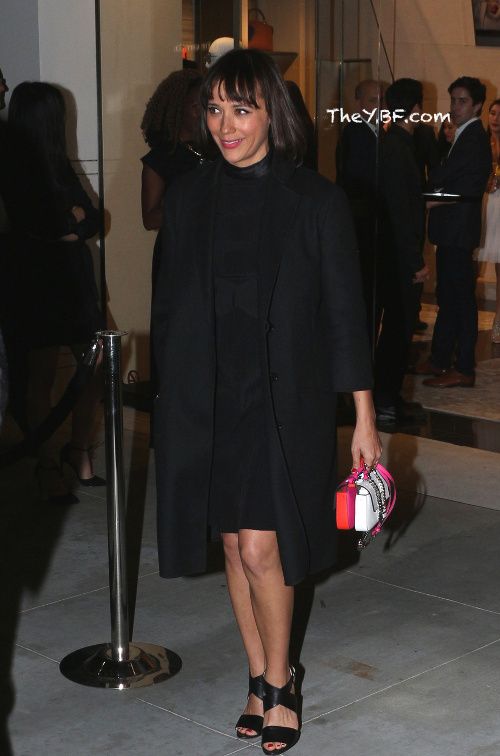 "Angel Tribeca" star Rashida Jones stepped out in L.A. last night to hit up the Fendi Beverly Hills store opening.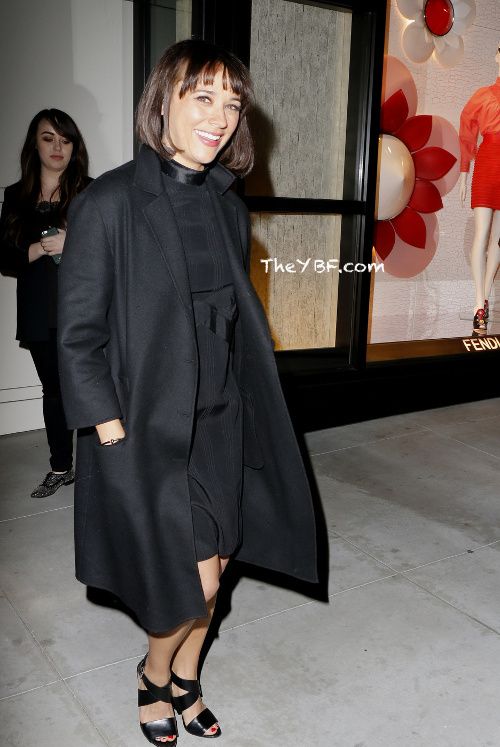 She was all smiles and looking beautiful in an all black ensemble. She recently wrapped up filming a new rom-com titled Matters of the Heart that's expected to hit theaters later this year.
Look who else was there...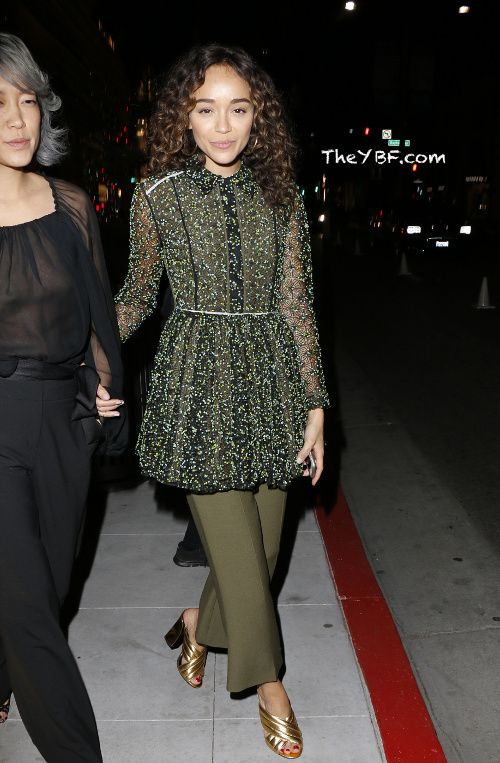 "Revenge" actress Ashley Madekwe was also in the mix. The British beauty styled in an olive green see-through embellished top and matching bell bottom trousers paired with gold chunky heeled sandals. LOVE this look!
Cute.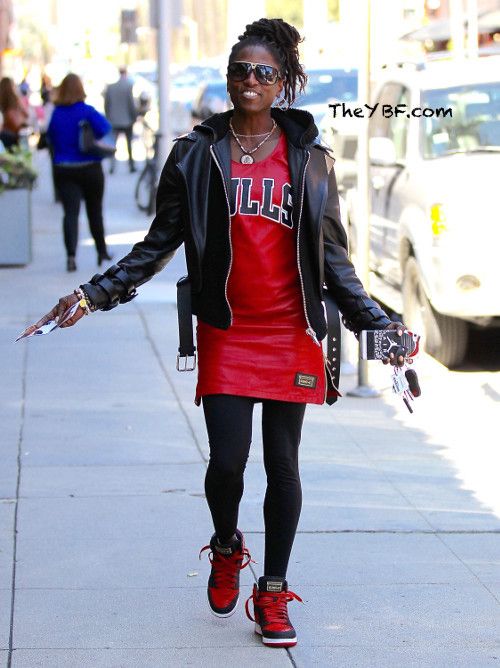 Looks like "True Blood" actress Rutina Wesley is looking to have some work done. Photogs spotted the actress leaving a medical building holding a picture of her face showing a procedure she's thinking about having. Hmm....
By the way, Rutina reportedly has a major role in Ava DuVernay and Oprah's upcoming series "Queen Sugar." We can't wait to see it.
Photos: FameFlynet/Splash/WENN/Pacific Coast News/Michael Becker / Fox