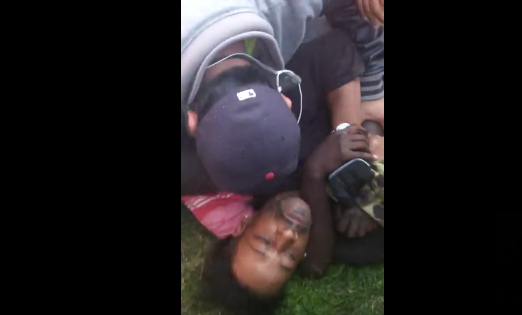 There's more to that Katt Williams fight that went viral this week than the clips show.  Now, the 17-year-old who was fighting Katt is speaking out, but the whole video is out and it tells the WHOLE story.  Get it all inside...
Katt Williams STAYS in some ish.  But this time, there was more to the story than Katt simply fighting a teen.  Will it matter?  Decide for yourselves.
After snippets of the fight between Katt and a teen surfaced this week, this full 5 minute uncut video (above) shows Katt playing soccer with a few kids in a neighborhood before the hoopla occurred.
A teen, Luke Wash, is seen following Katt and bossing up on him for what seemed like usual sports ish-talking...until it wasn't.  Katt tried to walk away from the situation and the teen followed and stayed in Katt's face.  Katt walked to a nearby area with a wall, sat down to rest, and told the kid to leave him alone.  He didn't, and remained in his face.
Katt swung on him, and the rest is history. 
Now, Luke, who was also on the wrestling team at his school for two years, is speaking out.  The Gainesville, GA teen tells DailyMail:
"We were playing a game of soccer and I just thought it was a soccer game, but stuff happens in sports. He took me over to a secluded area and asked me to hit him and I was like, 'I'm not just going to hit you. You want to square up?' And then he sucker-punched me so I did what I did. I tried to shake his hand and he was like, 'back off me little boy'. I don't know if he was sour but it is what it is."
Here's what he said on video:
Rapper Bone Crusher says he got the whole story, and he's #TeamKatt.  He posted today: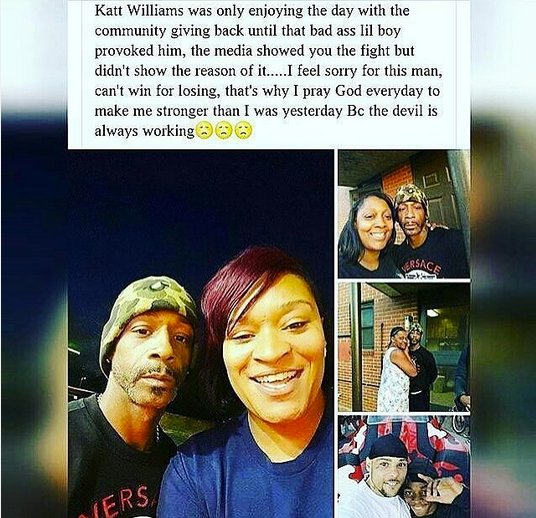 Interesting. Police are investigating since Katt is on probation. He's also the adult in this situation.  Time will tell if he's in for more trouble soon...