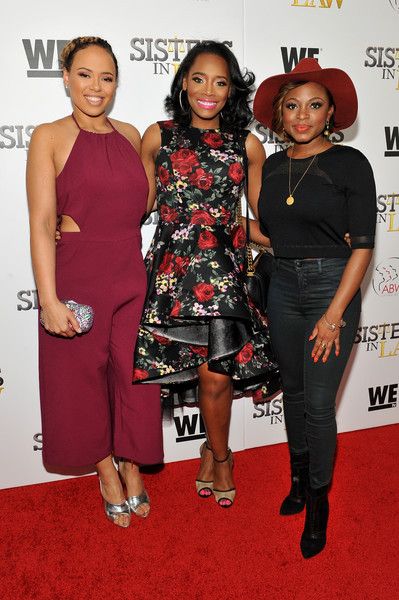 Fab chicks we love!  Naturi Naughton, Elle Varner and Yandy Smith stepped out in NYC this week to check out WEtv's "Sisters In Law" premiere.  Meanwhile, V. Bozeman, Gabrielle Dennis & Bresha Webb were all smiles at another event in L.A. Flicks inside....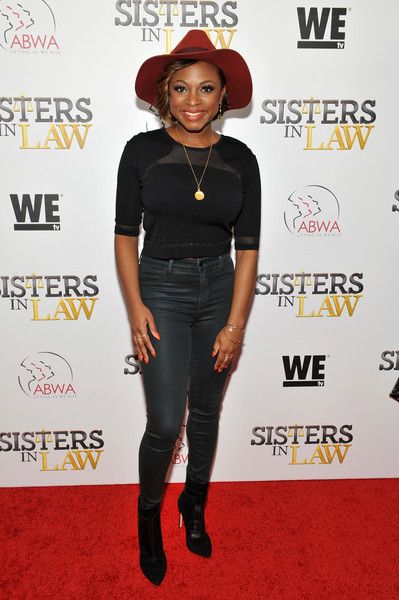 No stranger to the NYC nightlife, "Power" starlet Naturi Naughton was front and center on the red carpet at the Museum of Art & Design to celebrate the premiere of WEtv's new reality show "Sisters In Law." The docu-series will follow a group of powerful black female attorneys in Houston as they tackle some of the toughest cases in Texas.
Let's HOPE this show doesn't follow the blueprint of some of the other reality shows on television. It will be refreshing to see a show about professional black women, with actual jobs, who aren't fighting each other.
Back to the event….
Fellow reality star Yandy Smith, who stars on "Love & Hip Hop: NYC," came out to support the new show. We see she's ready for spring rocking a floral printed number.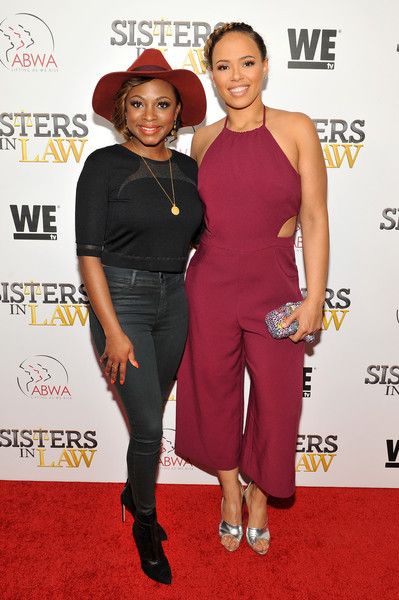 R&B crooner Elle Varner looked amazing in a cut-out oxblood jumpsuit. She will be heading to the west coast for a performance in Oakland on Saturday.
"Sisters In Law" star and attorney Monique Chantelle Sparks got cozy with Yandy on the carpet.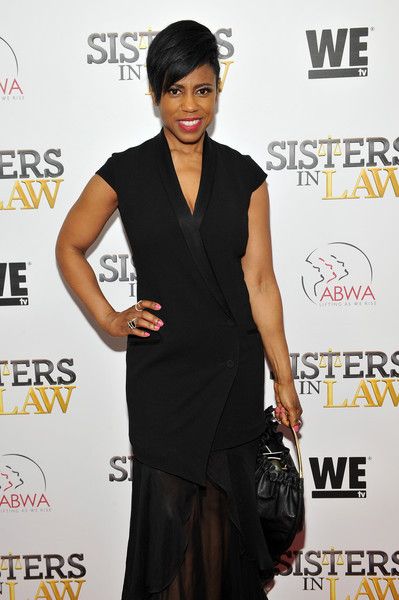 TV personality Jacque Reid hit the carpet before moderating the Q&A session after the screening.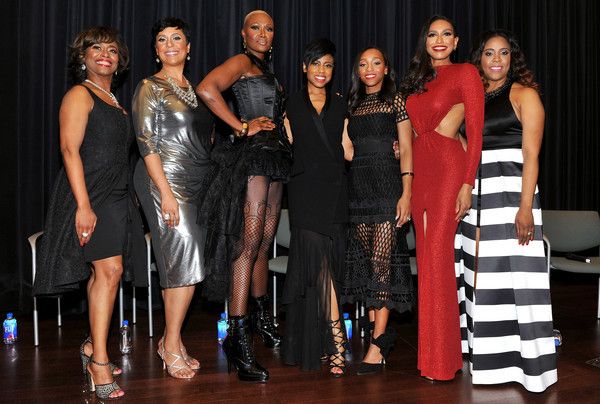 Here's the cast, including Vivian R. King, Juanita Jackson, Jolanda Jones, Tiye Tarita Foley, Rhonda Wills and Monique Chantelle Sparks.
You can catch "Sisters In Law" on Thursdays at 10/9c on WEtv.
At another event...
"Empire" star and singer V. Bozeman linked up with "Rosewood" star Gabrielle Dennis and Meet The Blacks starlet Bresha Webb for a fun night out. The ladies were there to help celebrate tech production company Dream Magic Studios' re-launch in L.A. last night.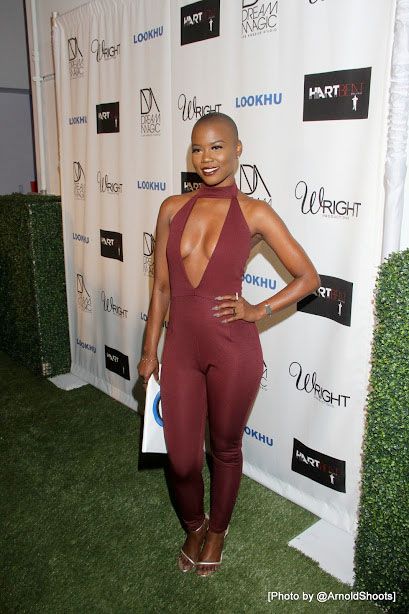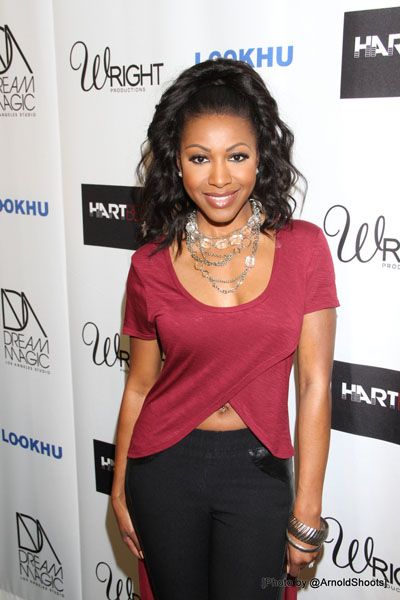 Lookin' good ladies.
Later....
V. Bozeman hit the stage to serenade the guests. Fun times.
"Empire" returns to FOX on March 30th, "Rosewood" airs every Wednesday at 8/7c on FOX and Meet The Blacks hits theaters April 1st.
Ladies who WORK.
Photos: Getty/@ArnoldShoots