Steph Curry brought his adorable family -- Ayesha Curry, Riley Curry and Ryan Curry -- along to the unveiling of his new Madame Tussauds wax figure. Baby girl Ryan, however, was not feeling it. Ha!  More inside….
How cute is this?!
NBA MVP Steph Curry is one of the top players in the NBA, so it was only right Madame Tussauds gift him his own wax figure.
The Golden State Warriors baller brought his beautiful wife, Ayesha Curry, and his adorable daughters, Riley and Ryan, along for to see his brand new wax figure at Madame Tussauds in San Francisco yesterday.
Once the curtain was pulled back on the figure, their faces were priceless!
The figure reportedly took almost four months to complete with a team of sculptors and artists and it cost about $350,000 to make. Sheesh!
"It's pretty incredible, obviously very accurate," said Steph. "The whole process from posing for like four, three hours at that position I got a lot of quad work while they did all the measurements."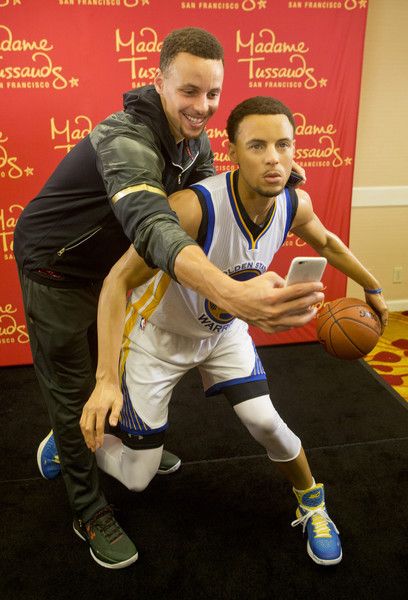 Steph's wax figure is almost creepy how identical it is, but in a cute way.
The NBA baller dad decided to have some fun on SnapChat, doing a face swap on the Warriors' account: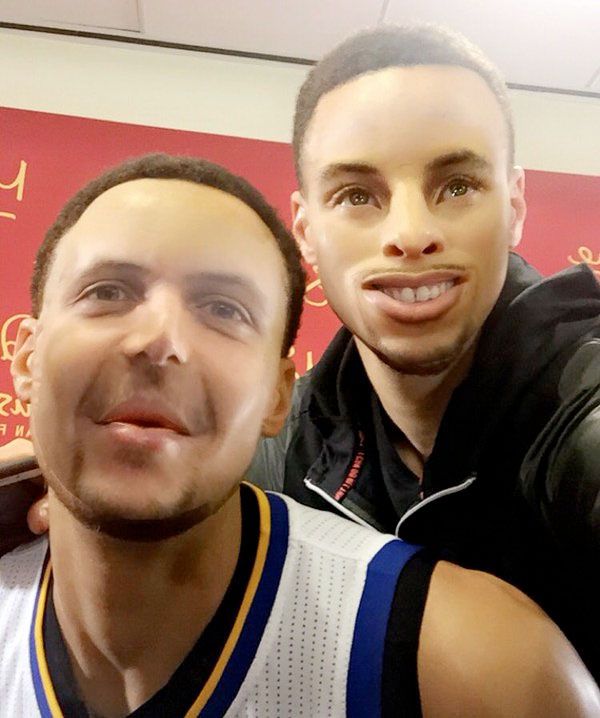 Ha!