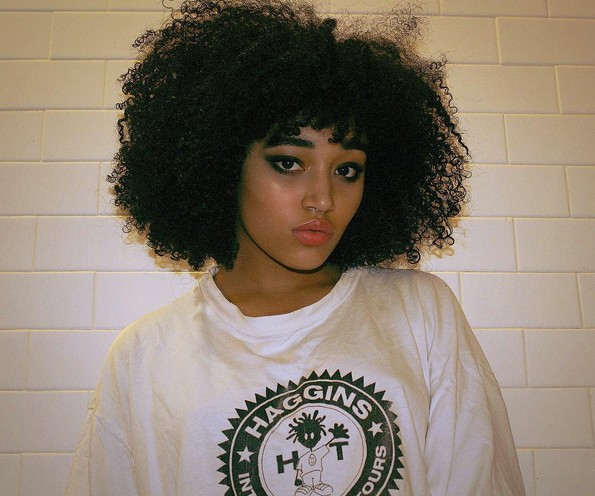 Amandla Stenberg will soon be working on a passion project inspired by the #BlackLivesMatter movement. Get the deets and check out flicks of Will Smith and Naomie Harris shooting scenes for Collateral Beauty inside….
Since Amandla Stenberg first spoke out (and pulled a few cards) on cultural appropriation, we've been obsessed with the YBF teen. The Hunger Games starlet has no fear voicing her opinions and we're here for all of it.
Now, the 17-year-old Hollywood actress will be taking that passion and putting it into a new project. Amandla will be starring in a new film titled The Hate U Give, based on Angela Thomas' debut novel inspired by the Black Lives Matter movement, this according to The Hollywood Reporter. 
Drawn from a script by Audrey Wells and helmed by director George Tillman Jr. (Soul Food, Barbershop 3, Soul Bounce), the story will follow a 16-year-old girl named Starr who grew up in a poverty-stricken slum, but now attends a suburban prep school. After she witnesses a police officer shoot her unarmed best friend, she's torn between her two very different worlds as she tries to speak her truth.
It's interesting to note, a bidding war ensued after Angela's book, The Hate U Give, started making rounds last week. FOX 2000, Temple Hill and State Street landed the rights to the film after battling with several studios and production companies.
It seems Hollywood is trying to cash in on the whole "more black films" trend. And we're not mad. It's about time OUR stories get told for the masses.
In another upcoming movie….
Hollywood star Will Smith is still in NYC shooting scenes for his upcoming comedy-drama Collateral Beauty.
The 47-year-old actor was spotted filming scenes with British beauty Naomie Harris strolling down Joralemon St. in Brooklyn yesterday: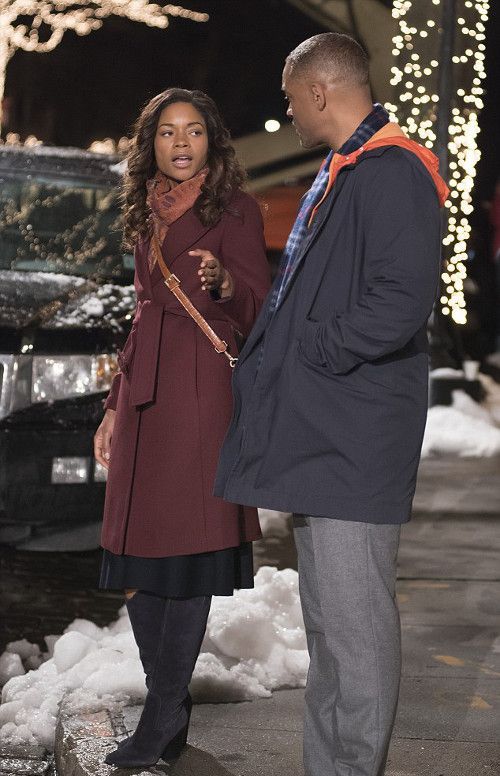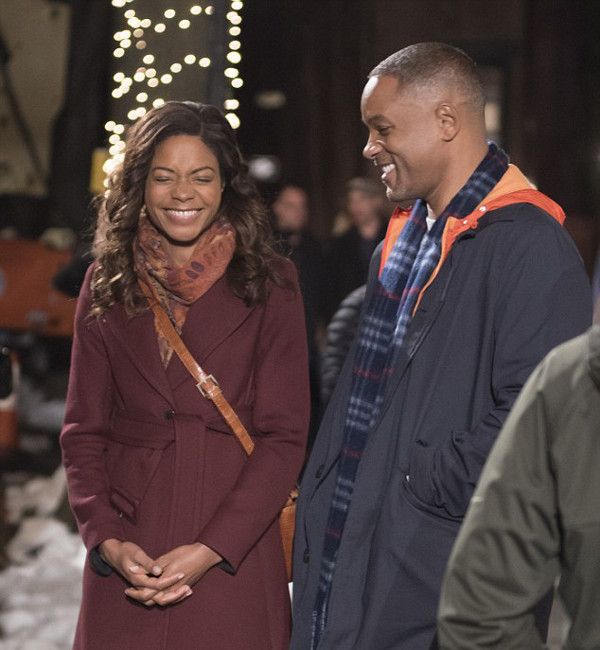 The film will reportedly tell the story about a tragic event that sends a New York ad man on a downward spiral.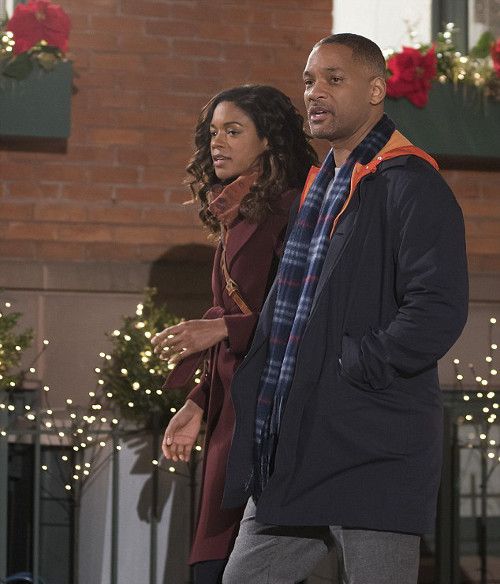 It's still unclear the relationship between Will and Naomie's characters, but based on these flicks, it looks like there may be a romance between the two. OR, they could just be work buddies.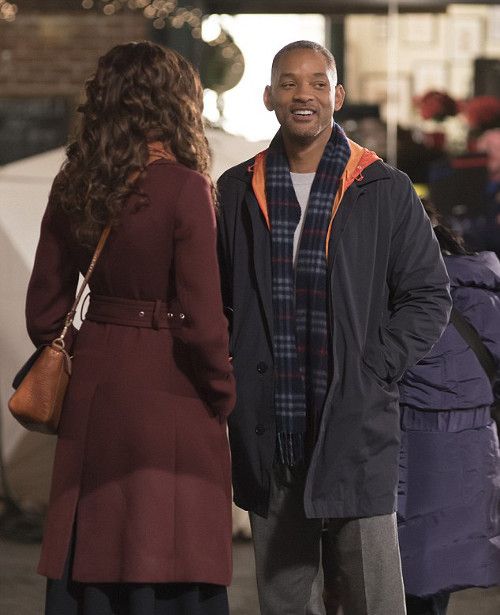 After shooting a few scenes, Will tok a moment to snap a few selfies with the locals looking on. Nice!
Collateral Beauty is expected to hit theaters December 16th. Will Mr. Smith (or Naomie) will nab an Oscar nomination this time around?
In other news, Will Smith will be awarded with the Generation Award at the 2016 MTV Movie Awards, hosted by Kevin Hart and Dwayne "The Rock" Johnson. The show will be celebrating 25 years when it airs Sunday, April 10 at 8:00 PM ET/PT. Congrats Will!
Photos: Splash/WENN/Amnadla's IG