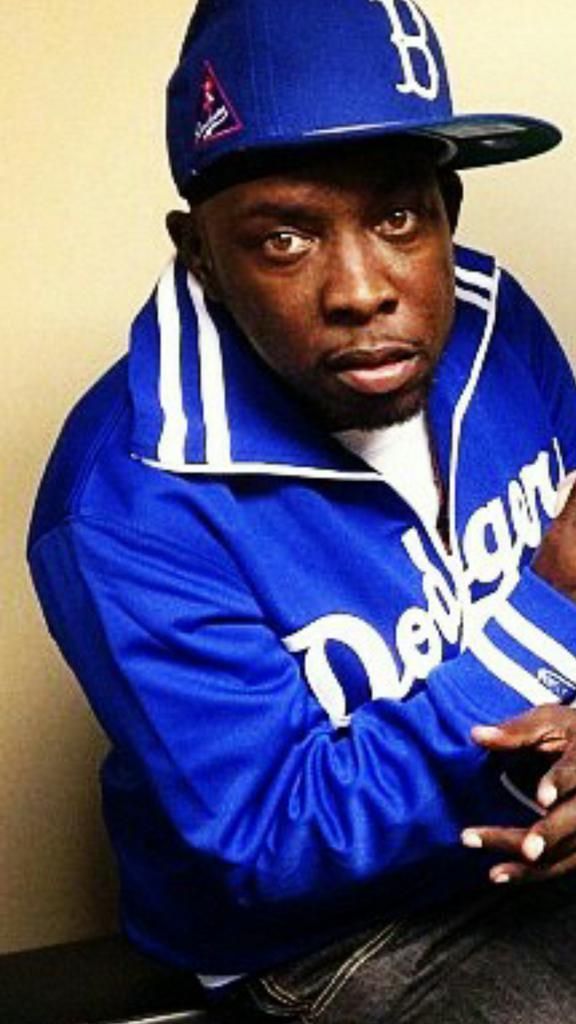 In extremely sad news today, hip hop lost one of its founding fathers, Malik Isaac Taylor aka Phife Dawg aka The Five Foot Assassin, of A Tribe Called Quest. The Hip Hop world is taking Phife's death hard. We've got the outpouring of love inside.
*UPDATE* A Tribe Called Quest put out this statement via Q-Tip:
Our hearts are heavy. We are devastated. This is something we weren't prepared for although we all know that life is fleeting. It was no secret about his health and his fight. But the fight for his joy and happiness gave him everything he needed. The fight to keep his family happy, his soul happy and those around him happy, gave him complete and unadulterated joy… until he heeded his fathers call. We love his family his mother, his father, his son, his wife, his nieces, his family here in New York, Atlanta, California and Trinidad. Thank you for the outpouring of prayers and support from the fans, fellow artists, music outlets, blogs, radio stations, DJ's, social media and the music community at large.

This too is part of his joy and means a lot to him. His family is overwhelmed by the support, well wishes and are thankful. His music and what he's contributed is seismic and hard to measure. He's affected us as much as he's affected all of you. We're inspired by his daily joy and courage. He wasn't in pain. He was happy.

We take comfort in knowing he will be beside his grandmother.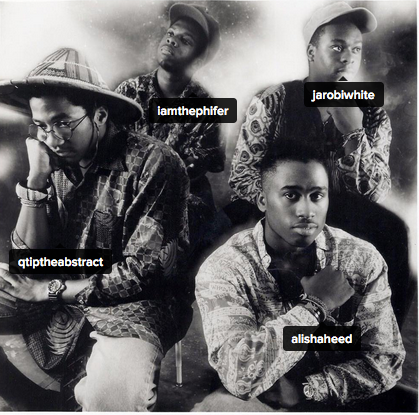 Today, Phife Dawg, co-founder and original member of pioneering rap group A Tribe Called Quest, passed away at 45.  His family and his manager, Dion Liverpool, confirmed the death and said the cause was complications from diabetes.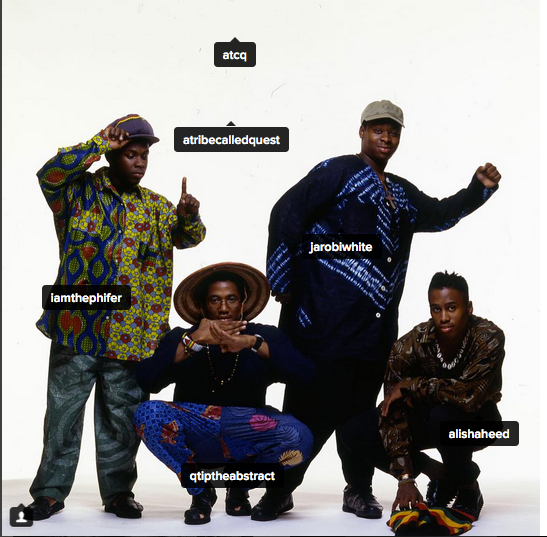 According to the 2011 ATCQ reunion tour documentary, "Beats, Rhymes & Life: The Travels of A Tribe Called Quest," the legendary rapper ("Scenario," "Bonita Applebum," "Can I Kick It?" "Butter") had a sugar addiction which resulted in needing a kidney transplant in 2008.
The family said in a statement about the unexpected loss:
We regret to share the news that

on Tuesday,

March 22nd, 2016, Malik has passed away due to complications resulting from diabetes.

Malik was our loving husband, father, brother and friend. We love him dearly. How he impacted all our lives will never be forgotten. His love for music and sports was only surpassed by his love of God and family."
Dion Liverpool gave an additional statement saying:
"While I mourn the loss of my best friend and brother, I also will celebrate his incredible life and contribution to many people's ears across the world. Even with all his success, I have never met a person as humble as he.  He taught me that maintaining a positive attitude and outlook can conquer anything. Now my brother is resting in greatness. I'm honored to have crossed paths with him. Riddim Kidz 4eva."
Phife was an avid sports fan, often Periscoping about games and matches with his latest
video
broadcasting live just this past Monday.
The hip hop world is sending an outpouring of love and remembrances.  We've rounded up a few below.  R.I.P. to the Queens native who made many fall in love with Hip Hop.  You can re-live Tribe's reunion on "Fallon" just this past November
HERE
.
My personal testimony as to how timeless ATCQ is is that independently, my 19, 18 and 14 yr old sons listen to Tribe on their own. #RIPPhife

— Old Man Combat (@Combat_Jack) March 23, 2016
RIP Phife. He was a key ingredient to one of the greatest groups ever. Influenced and touched so many lives, mine included..Tribe all day

— Macklemore (@macklemore) March 23, 2016
#RipPhifeDawg
Tribes music change my life man. My cousin used to pick me up outside of Banneker… https://t.co/XqcFodZR5E

— tabi Bonney (@tabiBonney) March 23, 2016
Phife-HipHop & Rap word Warrior, simple as that.Breathed it & lined rhyme into Sport.A true fire Social Narrator my bro #RIBeats ATCQforever

— Chuck D (@MrChuckD) March 23, 2016
"Trini gladiator /anti hesitator /Shaheed push the fader / from here to Grenada" #RIPPhife ...

— Estelle (@EstelleDarlings) March 23, 2016
Damn. #RIPPhife one of the greatest to bless the mic

— Russell Simmons (@UncleRUSH) March 23, 2016
R. I. P. my. Dawg. Linden to linden warren g used to bang that before we had a deal pic.twitter.com/SUwbl9yhyS

— Snoop Dogg (@SnoopDogg) March 23, 2016
Can I kick it? #RIPPhifeDawg thank you for all of your contributions to hip hop - you'll always be remembered.

— Eve (@TheRealEve) March 23, 2016
The names Malik, the 5 foot freak & we could be like uncle L and swing an ep in my jeep! #RIPPhifeDawghttps://t.co/7fcs9iBTIK

— Laz Alonso (@lazofficial) March 23, 2016
You on point Phife? | All the time Tip! | Well, then grab the microphone and let your words rip #RIPPhifeDawgpic.twitter.com/hp19KLiOu4

— REAL 92.3 LA (@Real923LA) March 23, 2016
Kendrick Phife Chant Pt. 2 (Sydney Allphones) pic.twitter.com/C4wcJUTJ7J

— DJ Smitty (@DJSmittyAus) March 23, 2016
Kendrick Phife Chant Pt. 3 (Sydney Allphones) pic.twitter.com/vd0c4rzJAA

— DJ Smitty (@DJSmittyAus) March 23, 2016