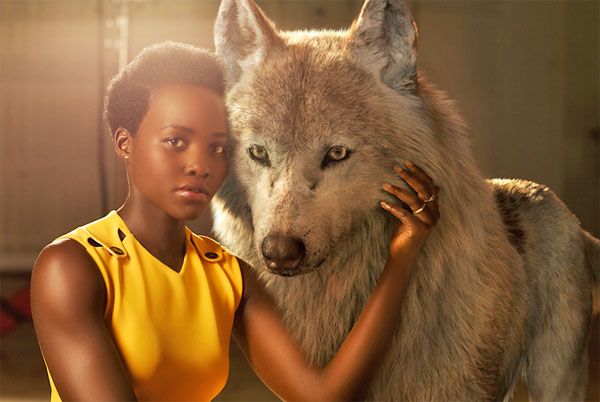 These new Jungle Book posters with Lupita Nyong'o and Idris Elba have us excited about the new Jungle Book film. Take a peek inside….
Step into the wild!
Disney just released a set of brand new posters for Jon Favreau's upcoming live-action adaptation of The Jungle Book. Oscar winner Lupita Nyong'o and two-time SAG Award winner Idris Elba are bringing their voices to the movie.  The two are getting cuddly with their CGI-generated animal characters in the new shoot. And the pictures are simply stunning.
Lupita will voice mama wolf Raksha who adopts "man cub" Mowgli and raises him as part of her pack after he's abandoned in the jungle as an infant.
The Kenyan beauty had this to say (via press release) about her character, "She is the protector, the eternal mother. The word Raksha actually means protection in Hindi. I felt really connected to that, wanting to protect a son that isn't originally hers, but one she's taken for her own."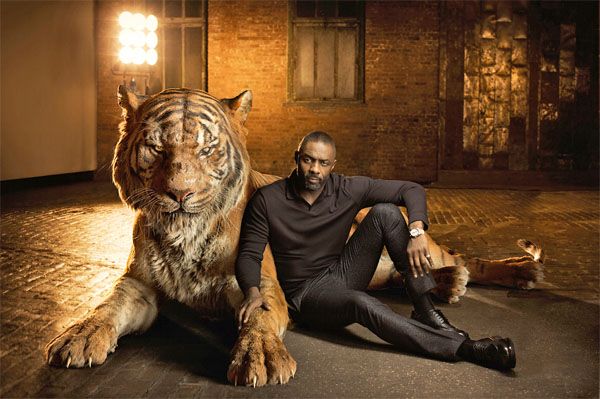 Idris will voice Shere Khan, the menacing bengal tiger who HATES mankind and is on a quest to hunt down young Mowgli. The sexy actor said, "Shere Khan reigns with fear. He terrorizes everyone he encounters because he comes from a place of fear."
Sounds like a certain businessman turned politician we know....
In case you missed, check out the trailer below:
The graphics are exceptional.
Mark your calendars! The Jungle Book will hit theaters April 15th.
In other Idris news....
The "Luther" star was recently honored with the Order of the British Empire (OBE) in a ceremony conducted by Prince William at Buckingham Palace in London earlier this month.
The Beats of No Nation star hopped on Twitter looking dapper as ever in a tailored suit posing it up against a Rolls Royce as he was heading to the ceremony. He tweeted:
Flying the East End flag at Buckingham Palace today!!! OBE Day..... How does the boy look?
Feeling Proppa...:) pic.twitter.com/rnlNjZjgSi

— Idris Elba (@idriselba) March 11, 2016
As for his date....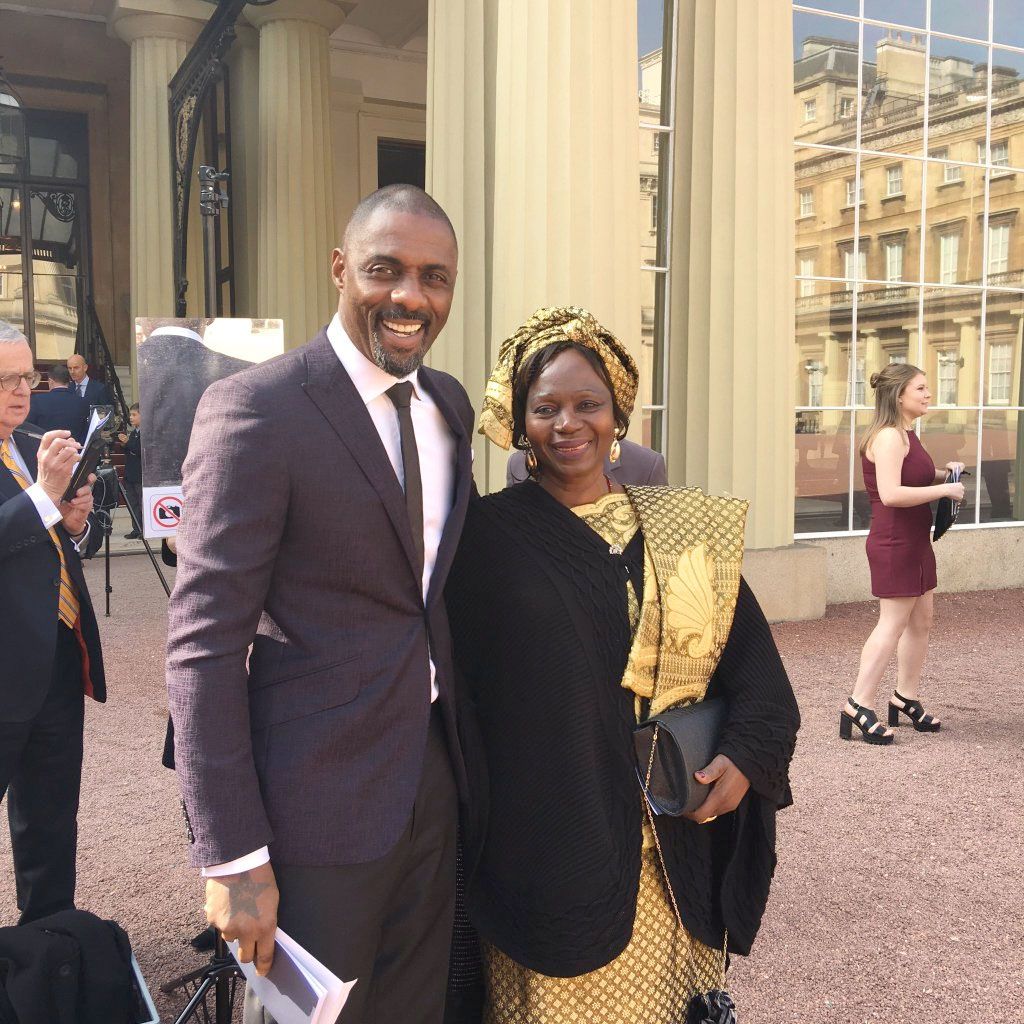 The 43-year-old hot dad, who reportedly split from his longtime girlfriend/mother of his son, brought his mother Eve along for the royal event. So sweet. We're sure she's extra proud of her son.
Congrats Idris!
Next up for Idris: He's gearing up to star opposite of Matthew McConaughey in a film adaptation of his novel "The Dark Tower."
EXTRAS:
1. Ava DuVernay is set to direct upcoming HBO film The Battle Of Versailles. STORY
Photos: Disney/Idris' Twitter