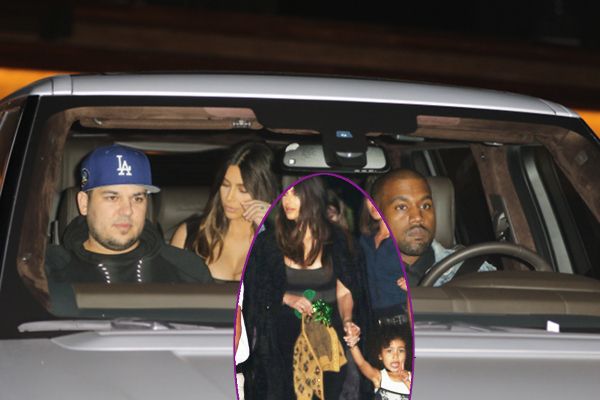 Kanye, Kim and the rest of the fam decided to embrace their formerly recluse brother Rob Kardashian and celebrate his birthday.  Pics inside, plus what Tyga and Kylie were up to this weekend....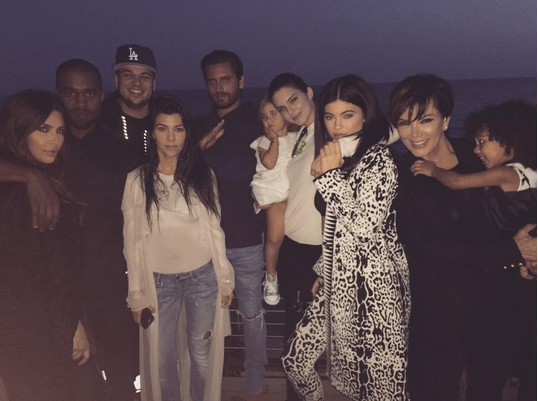 It's been a few years since we've seen Rob with his brother-in-law Kanye West or the Kardashian-Jenner family.  Rumors flew that the family ostracized him and/or gave up on him once he gained weight and became depressed, possibly using drugs and alcohol as a clutch.
Now that his girlfriend Black Chyna has helped him get his life together and he's slowly rolling back into the public eye, the family is suddenly on board with Rob.
His sisters, brothers-in-law (as he considers Scott Disick), his mom and nieces and nephews all headed to Nobu in Malibu this weekend to wine and dine with the birthday boy who recently turned 29.  Noticeably missing: Khloe and Blac Chyna.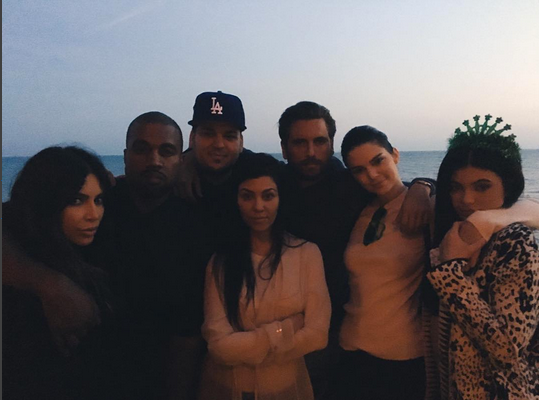 Cutie North was spotted making her entrance too, and was likely going off on the paparazzi sice we all know she no likey pictures: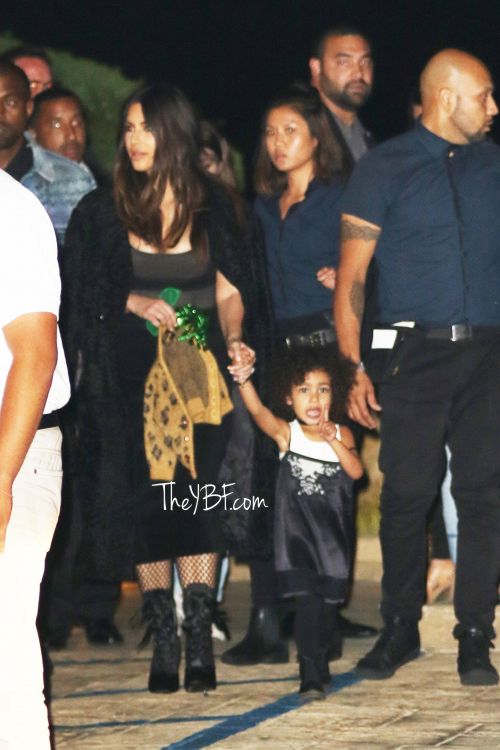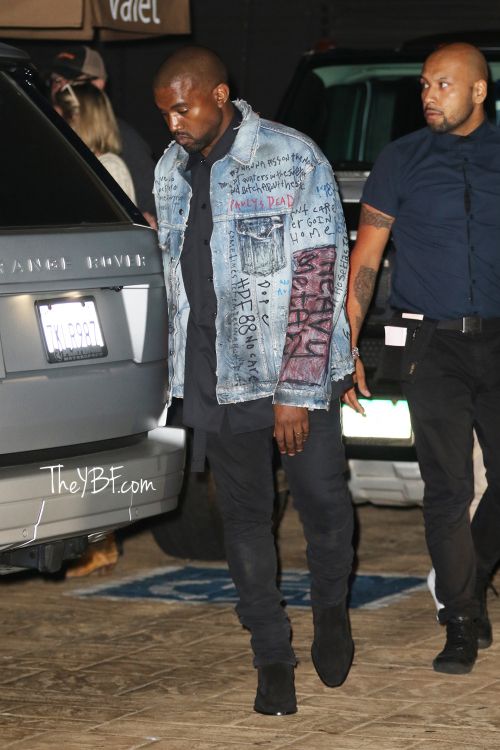 Kanye and Kim were spotted leaving the restaurant with Rob riding shotgun:
A few days before the family gathering, Rob spent his actual birthday with girlfriend Blac Chyna.  They were spotted out for a late night cheat meal at 'In'N'Out' Burger in Tarzana.
Rob took to his IG to sing the praises of his boo:
Hmph.
Speaking of boo thangs:
Tyga was cutting up on Snapchat and in the club this weekend.  He was spotted rolling to Hyde -- with his chains -- after hitting up The Nice Guy with Kylie.  They were doing the most -- ass grabbing, kissing, and more:
Yesterday, Tyga is spotted with Jimmy Iovine and his new wife Liberty Ross shopping at Barneys in Beverly Hills: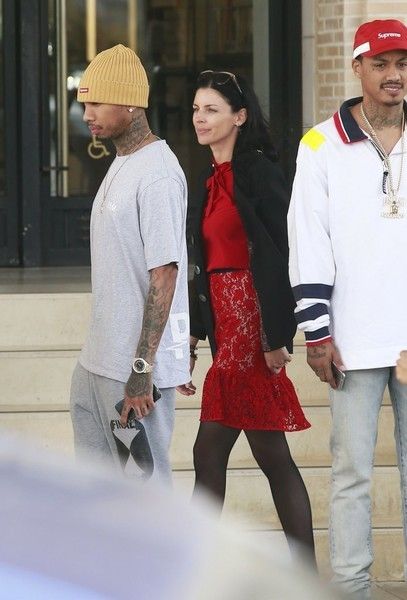 Tyga had his friends in the mix as well: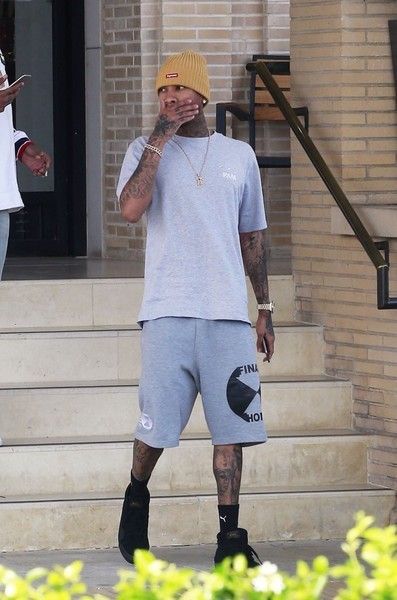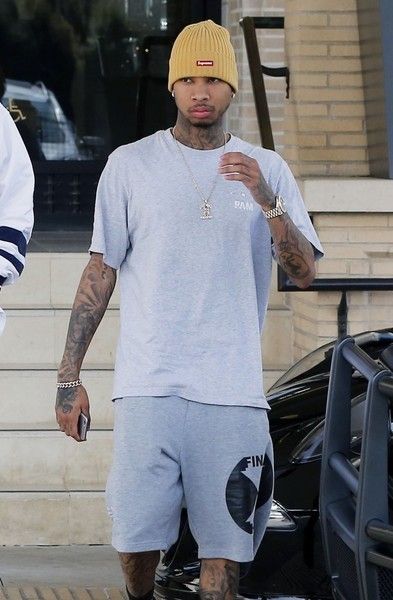 This guy has a lot of money to spend to be getting his cars and ish repo'd....
Photos: FameFlynet/Splash