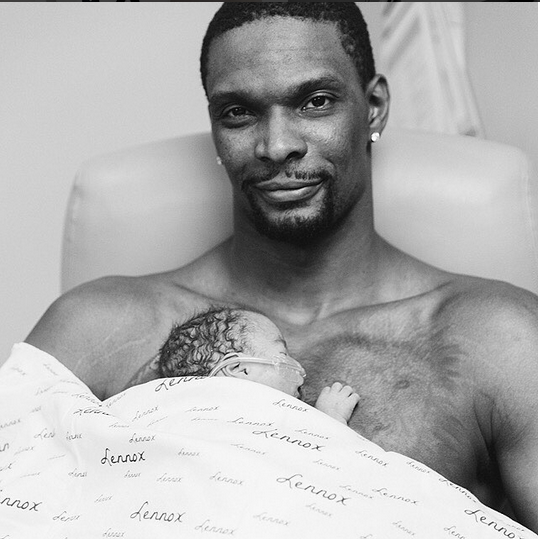 These adorable photos of the Bosh Twins have us in a state of collective "Awwwww"'s.  See Miami Heat baller Chris Bosh's and wife Adrienne's brand new baby boys inside...
Right after Adrienne birthed their new babies, Miami Heat center and NBA All Star Chris Bosh was all about the skin-to-skin contact.  Sweet!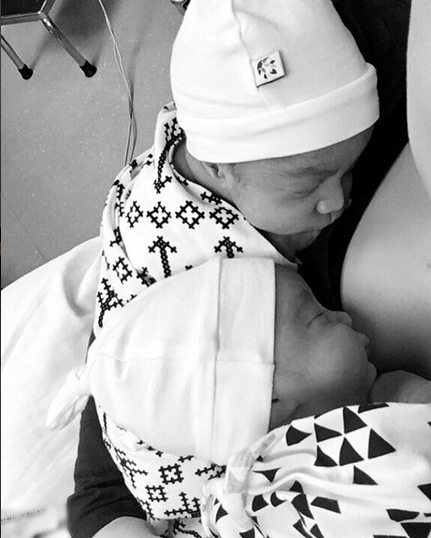 Phoenix Avery Bosh and Lennox Noel Bosh are less than a week old and are already stealing hearts.
Adrienne shared photos of the newborn twins, who already had plenty of customized gear waiting for them.  She also had a few sweet messages for their newest baby boys saying on Instagram:
Your Dad played the guitar for you guys almost every night...feeling you guys in my tummy having a kick off become a normal evening for us. You have forever reserved your spot in our hearts and our lives! Nice to meet you Lennox Noel...our true love, our son..our dream come true!

...

While in my womb I sang you a 1000 songs and spoke to you all day and night! Now when you hear my voice you squeeze my finger and coo so sweetly Nice to meet you Phoenix Avery, our soulmate..our son..our love!
Before the tiny bundles of joy made their debuts, y'all already know Adrienne turned her labor into a hospital room photoshoot along with the couple's older children: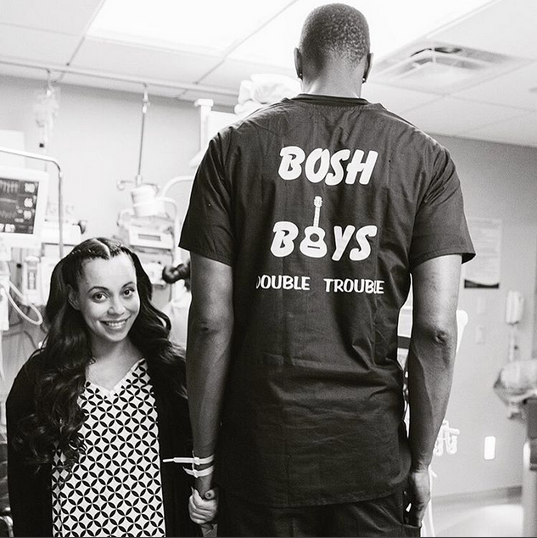 Twins Phoenix and Lennox join big brother Jaxson and big sisters Dylan Skye and Trinity.  Congrats to the new family of 7!
Photos: April Belle Photos/Instagram