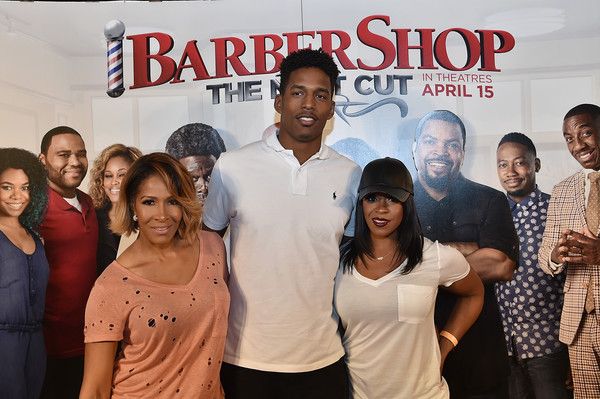 So Sheree Whitfield's extra grown son, Kairo, is FINE AF.  And we mean FINE.  We've got pics of Sheree and her son and daughter plus other celebs at the ATL screening of Barbershop 3.  Plus, we've got the tea around Golden Brooks getting replaced in a show by her former "Girlfriends" star.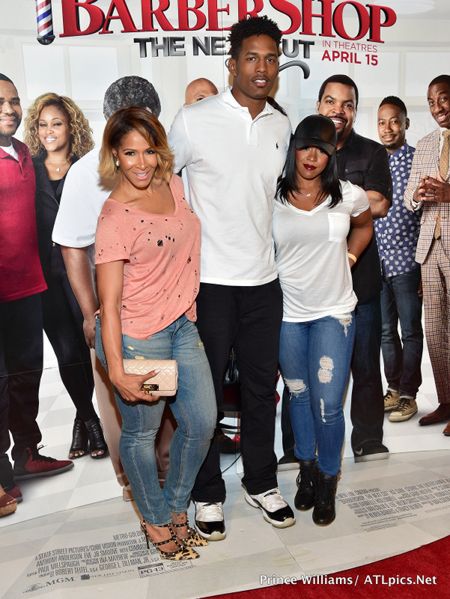 Thursday night at Atlanta's Atlantic Station, the reality stars and socialites were there to see the Barbershop 3 screening.  But let's pause and take in Sheree Whitfield's son Kairo.
We've peeped him on this season of RHOA a few times, but it clearly didn't do him justice.  He turns 20 this July, so we're gonna fall back a bit with the drool because, it's just weird.  But yes ladies, he's legal.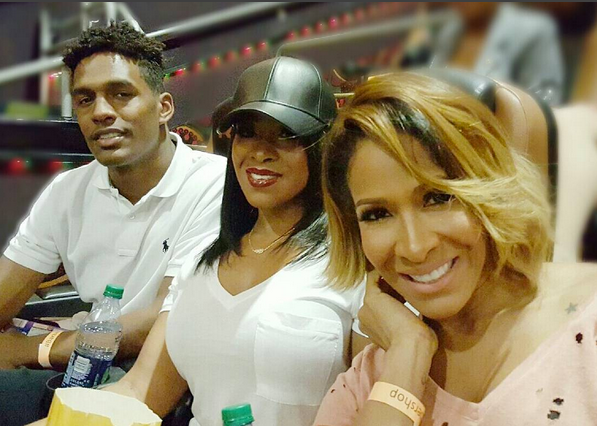 We hear Kairo wants to be a model, and from the looks of these pics from Thursday, he's well on his way.  Sheree snapped pics with Kairo and daughter Tierra before taking in the movie.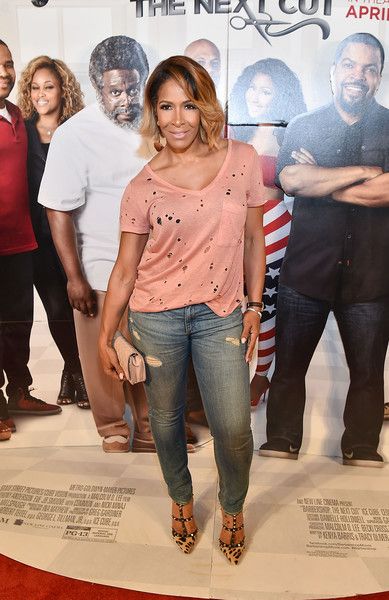 Looking great Sheree!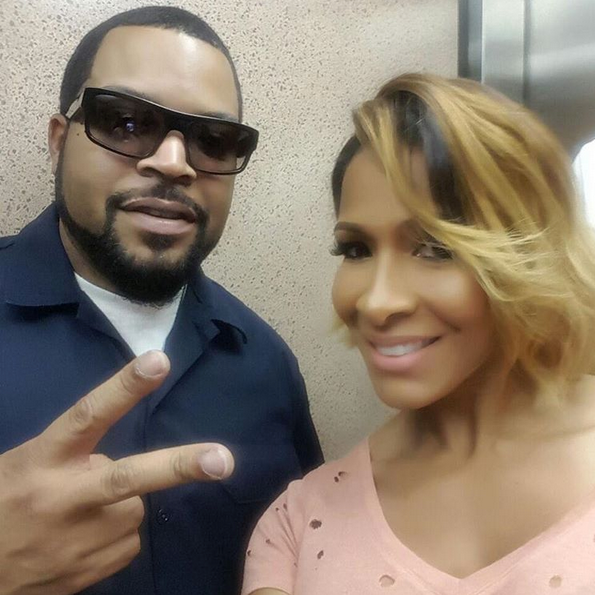 She also posed it up with the movie's star Ice Cube.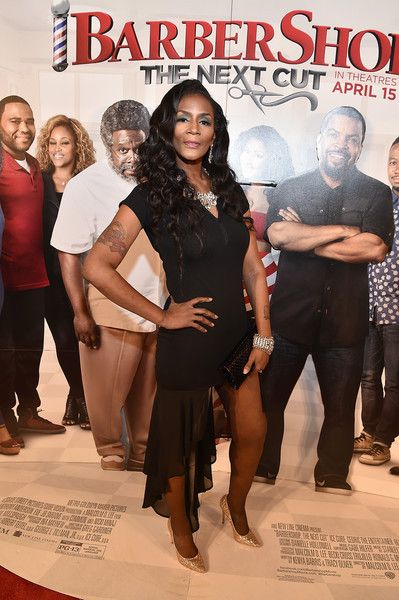 Yes Momma Dee.  Come through like this is the Oscars viewing party!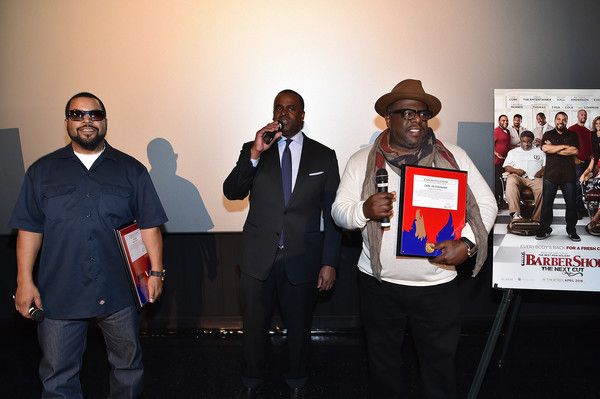 Stars Ice Cube and Cedric the Entertainment were welcomed by mayor Kasim Reed.
Derek J served a statement accessory floppy hat.
Demetria McKinney hit the carpet in a denim jumper that she made sure to have open so her nude bra was mostly revealed.
Barbershop 3 opens April 15th.
In other movie news: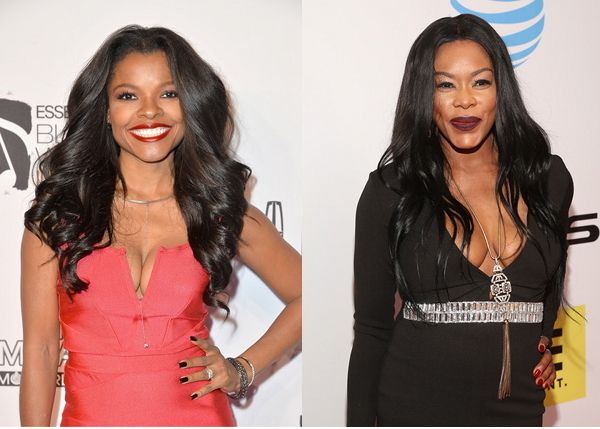 Monica wins again.  First William on "Girlfriends," now actress Keesha Sharp just nabbed a role her former co-star Golden Brooks was already starring in.  Bloop.
The upcoming TV series "Lethal Weapon" cast Damon Wayans, Sr. in the project.  Golden was booked to play opposite him.  That is, until this week's table read.
According to Deadline, just 24 hours after the table read, Golden was recast and the spot was given to Keesha.
Damn!
Here's the synopsis of the hour long tv show:
In Fox's Lethal Weapon, written by Matt Miller and directed by McG, when Texas cop and former Navy SEAL Martin Riggs (Clayne Crawford) suffers the loss of his wife and baby, he moves to Los Angeles to start anew. There, he is partnered with LAPD detective Roger Murtaugh (Wayans), who, having recently suffered a "minor" heart attack, must avoid stress in his life.

Sharp will play Roger's hardworking, perceptive and loving wife Trish, who worries about him and is not thrilled when she hears about his new adrenaline-crazed partner. In the movies, Trish was played by Darlene Love and Roger by Danny Glover.
Keesha currently stars as Johnnie Cochran's wife in "The People vs. O.J. Simpson."  We guess she's proving weekly she would make for the better actress in that role, not to mention all the heavy press surrounding the FX show which is helping Keesha's star to rise again.
Photos: Getty/ATLPics.net/Paras Griffin for Getty Images for Warner Bros.