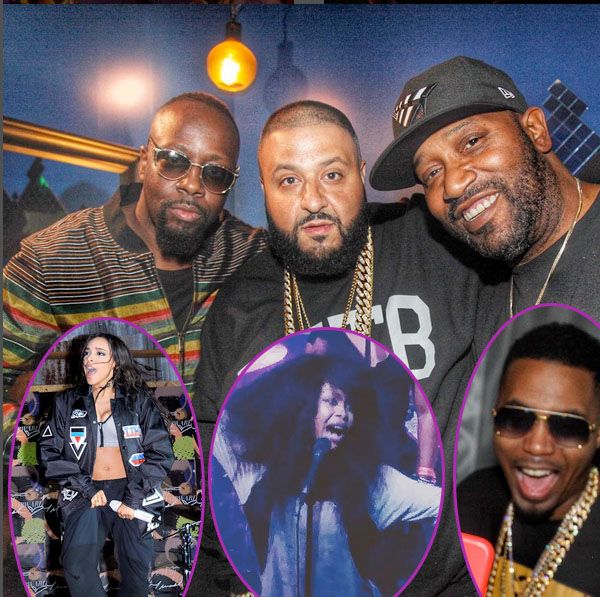 SXSW is currently underway in Austin, TX. And the YBF celebs are taking over the music segment of the festival. Peep concert pics from DJ Khaled, Nas, Erykah Badu, Tinashe, Wyclef, Bun B, 2 Chainz and more inside…..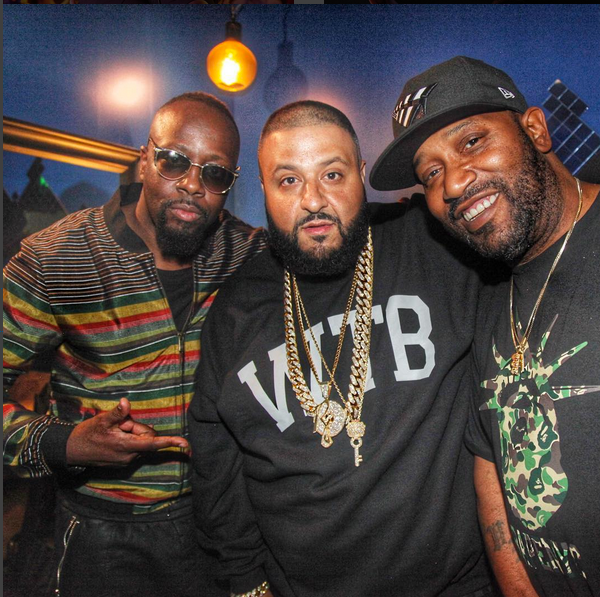 The South by Southwest Music Festival, one of the biggest music, film & technology festivals in the world, is LIT! Everybody has headed down to the great state of Texas for BBQ, bands, beer and bottles (the club scene is equally lit during this time).
Last night, DJ Khaled and Nas headlined the "Mass Appeal Presents: Live at the BBQ" concert at Austin Music Hall to a slew of Hip Hop fans.
After greeting his fans at Urban Outfitters and Calvin Klein stores earlier in the day, Khaled, the reigning SnapChat king, hit the stage for an epic line up of performances. During his set, he brought out 2 Chainz, Bun B, Wyclef and Nas' sexy a**.
The legendary Queensbridge rapper ran through his epic catalog of hits, including "Made You Look" and "The World Is Yours," taking fans down memory lane.
2 Chainz snapped pics with his fave folks:
Too Short, Nas and Boosie kicked it with the Colligrove rapper.
If you haven't heard, Nas recently joined the SnapChat community.  Y'all know we hit that FOLLOW button immediately.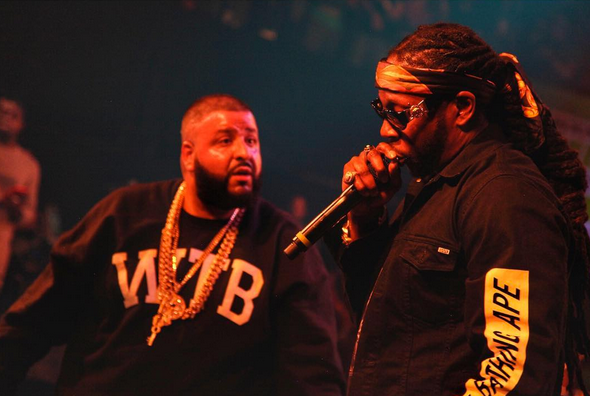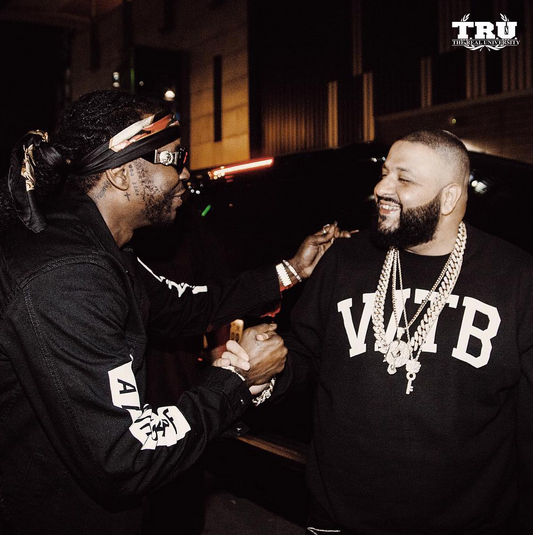 As you can see, Khaled gave the fans exactly what they wanted with his show as everyone looked to be having a great time.
On Snap...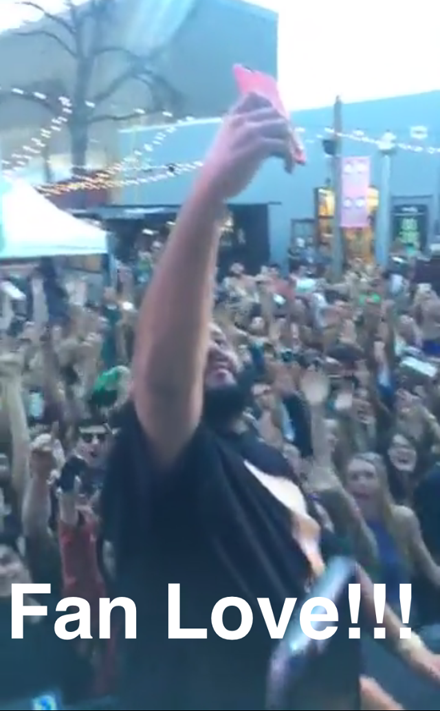 Khaled was busy spreading "Fan Love" after bumping into rapper Bun B in the elevator.
Back on the stage....
Soulful songstress Erykah Badu was also on the SXSW scene to serve up a powerful set like only she can do.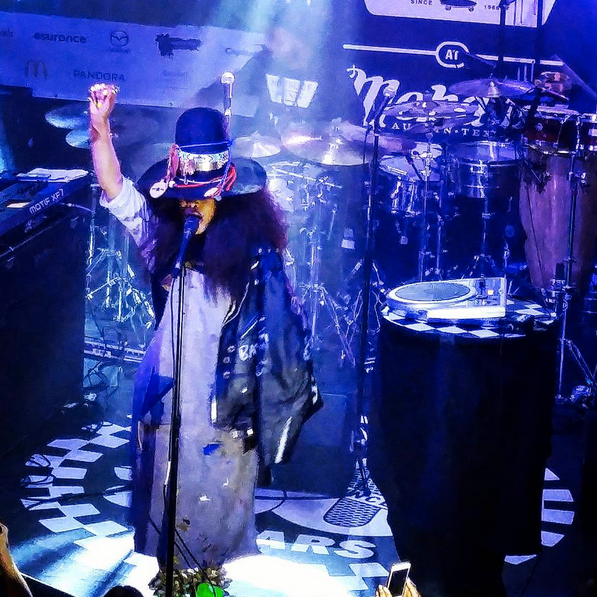 The Grammy Award winning singer rocked the stage in front of a crowd at the Mohawk House of Vans show to celebrate the shoe company's 50th anniversary.We hear she was a little late for her set, but made up for it with her vocals.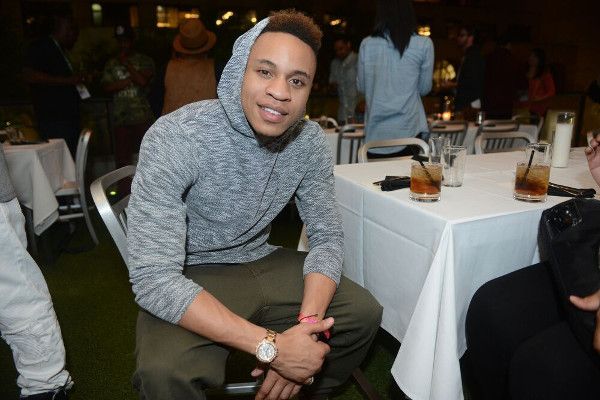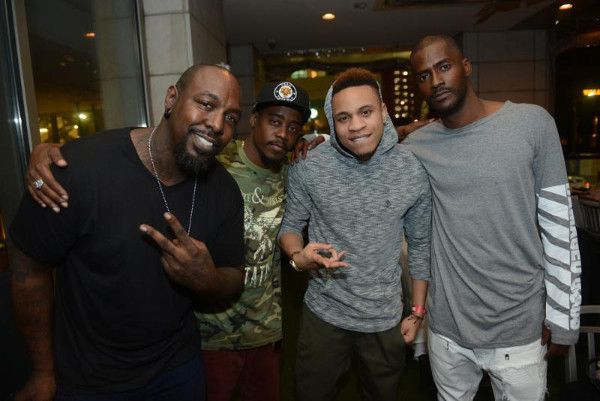 "Power" star and singer Rotimi also hit the stage at the House of Vans show. After his set, he snapped it up with a few of his buddies. We can't for the hit STARZ series to return this summer.
At another showcase....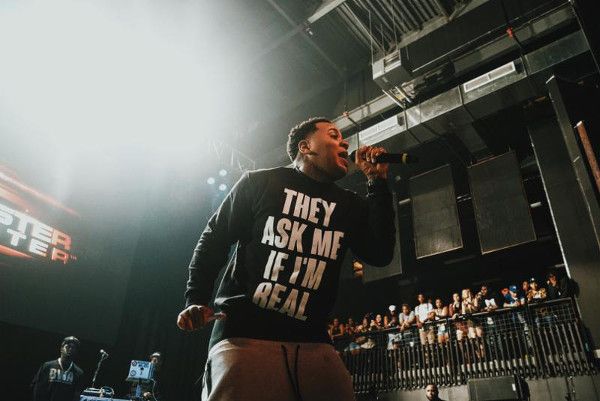 Newlywed rapper Kevin Gates swooped down into Austin to perform at the DatPiff x Asics sponsored event. He gifted fans with a 45-minute set of his tracks, including radio hits "I Don't Get Tired" and "2 Phones" at Austin Music Hall.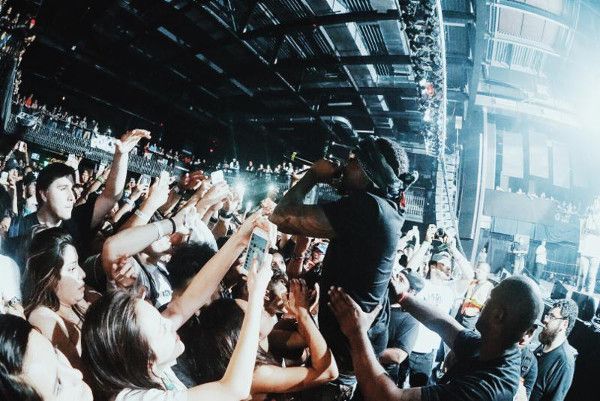 Wale saves the day!
The D.C. rapper stepped for a surprise performance, filling in for Travis Scott (who became ill and couldn't perform). The MMG rapper had the Austin Music Hall concert on fire with his hits "Clappers," "No Hands," and more. Wale performed most of his set on the venue floor, surrounded by fans.
After his performance, he took a few moments to sign several autographs for his adoring fans.
Elsewhere....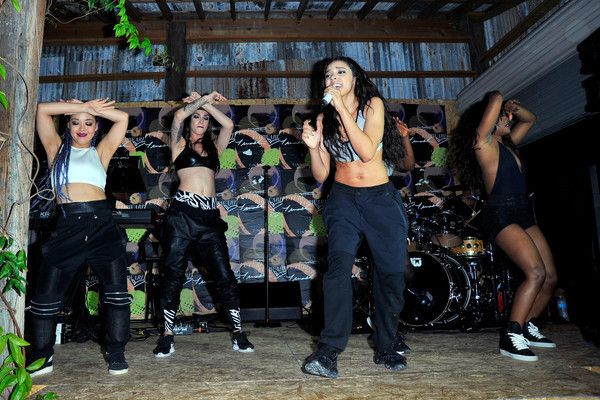 R&B singer Tinashe made her way to the stage to perform at the M.A.C. Cosmetics SXSW party held at the Palazzo Lavaca.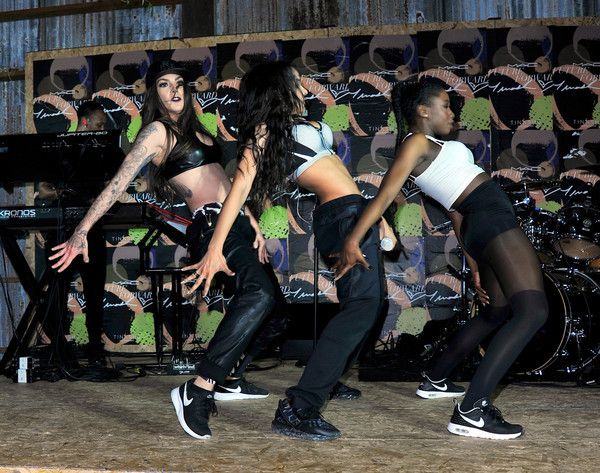 The YBF singer worked the crowd with hitting her signature dance moves for an electric set.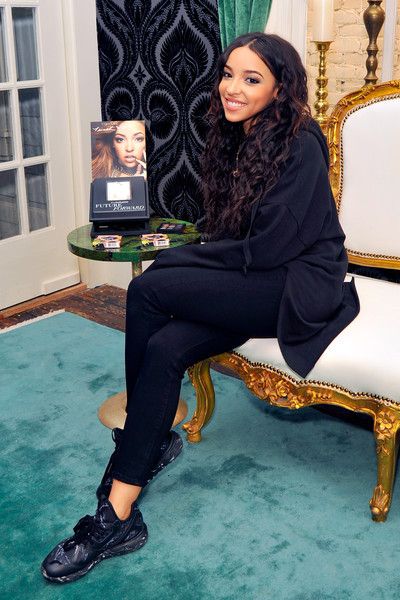 The "2 On" singer also celebrated the launch of her new eyeshadow in collaboration with M.A.C. Her eyeshadow is available in stores and online now.
Congrats Tinashe!
R&B newbie Justine Skye was also on the SXSW scene recently. The purple haired "unicorn" serenaded an audience at the Mohawk Indoor with a few of her hits, including "I'm Yours."
She also put her own spin on Rihanna's "Work" single.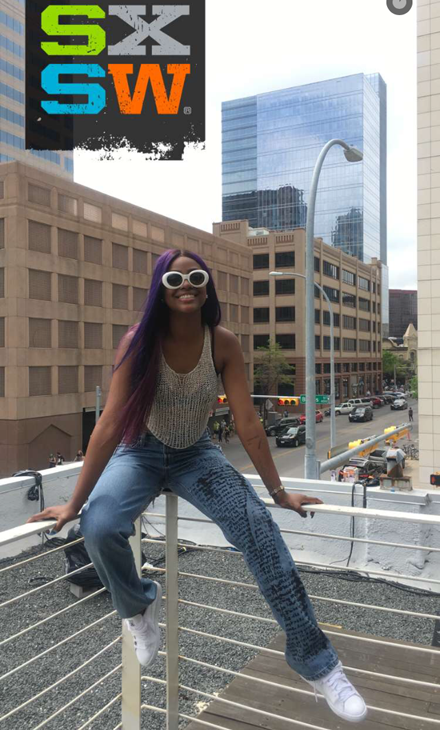 Cute.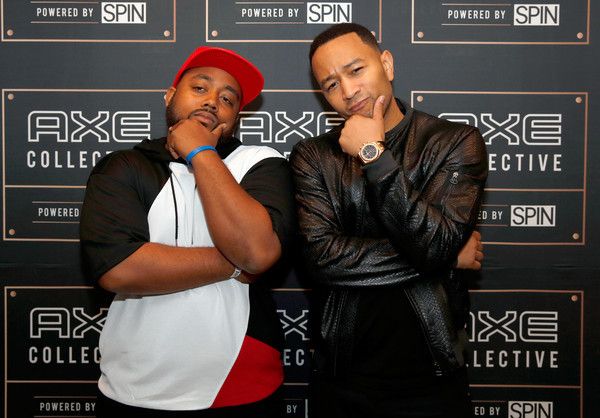 Leaving his pregnant wife Chrissy Teigen at home while he hit the road, R&B crooner John Legend traveled to Austin to hit the stage.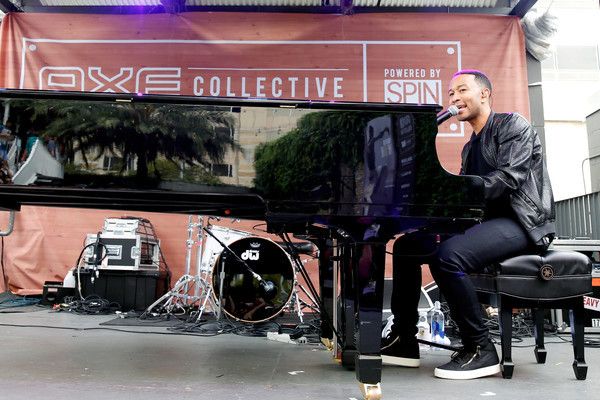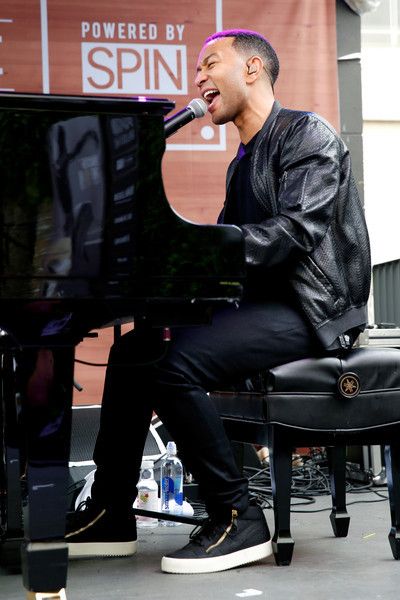 The Oscar winning "Glory" singer brought his soulful ballads behind a piano at the AXE Collective + Crew showcase. Sing John!
At another event....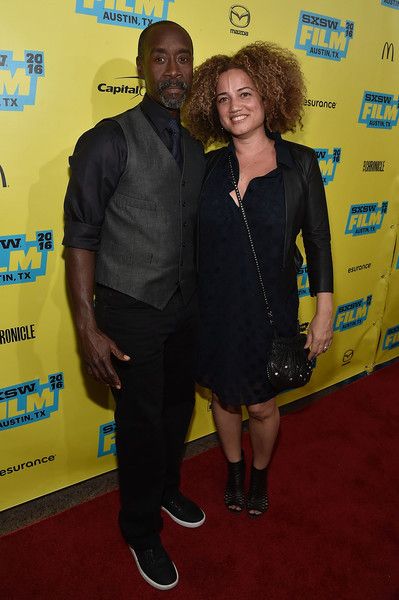 "House of Lies" star Don Cheadle brought his wife Bridgid Coulter along for the screening of his upcoming Miles Davis biopic, Miles Ahead, at the Paramount Theatre during SXSW. Don will star as the legendary jazz musician and he's also making his directorial debut in the film.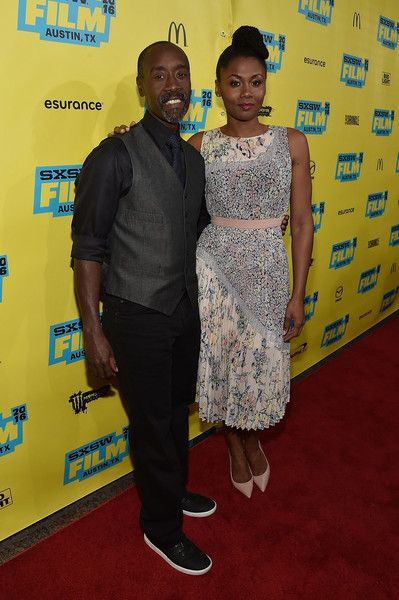 As he made his way down the carpet, he stopped to snap it up with his Miles Ahead co-star Emayatzy Corinealdi, who will star as Miles Davis' wife Frances Taylor.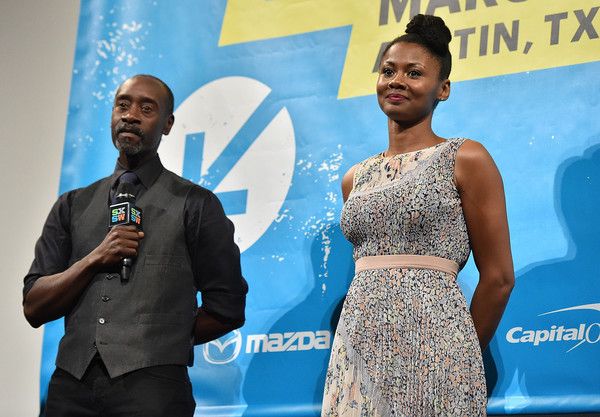 Inside, Don was joined by some of Miles Davis' family members, including his youngest son Erin Davis and his nephew Vince Wilburn Jr. The award winning actor talked about channeling the spirit of Miles and the inspiration behind the film.
"I wanted it to be something that was innovative and crazy and kind of gangster," said Don. "I was more interested in making a movie in the way that I think Miles Davis would approach that medium, and create a film that he would want to star in as opposed to making a Cliff Notes version of his life."
We're here for the biopic. And you can catch it when it hits theaters April 1st.
Atlanta production pioneers Organized Noize was also on the scene to screen their upcoming music documentary, The Art of Organized Noize. If you don't know, the group is responsible for the Dirty South movement helping to launch big names like Outkast, CeeLo, Goodie Mob and more to stardom.
The music documentary is set to be released on March 22nd on Neflix!
Photos; Getty/Tre-Media/Khaled's IG/@paul_meador/@juliebeverly/@shantidas/SnapChat/