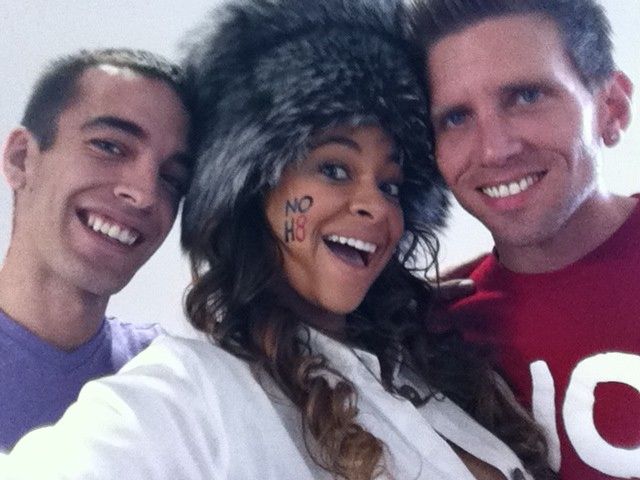 After rumors swarmed the net this week that actress Raven Symone is gay and is living with her girlfriend, Raven has snapped back saying her sexual orientation is only for her..and who she's dating...to know.
Check out how she addressed the rumors today inside...
Apparently Raven's getting a bit tired of the topic of internet talk being whether or not she's an undercover lesbian who is secretly living with her girlfriend.  The Sister Act Broadway actress, who, along with many celebs and personalities, previously shot for the NoH8 campaign which raises awareness for getting rid of legislation that bans same sex marriage--tweeted what she thought about the hoopla and attention just moments ago.  In a cryptic non-confirming manner of course:
I'm living my PERSONAL life the way I'm happiest. I'm not one, in my 25 year career to disclose who I'm dating. and I shall not start now.
My sexual orientation is mine, and the person I'm datings to know. I'm not one for a public display of my life.

However that is my right as a HUMAN BEing whether straight or gay. To tell or not to tell. As long as I'm not harming anyone.

I am a light being made from love. And my career is the only thing I would like to put on display, not my personal life. Kisses!
So while she didn't confirm her sexual orientation, can we read between the lines and take a pretty good guess?  We loves us some Raven either way.  Even the nosy parts of us....