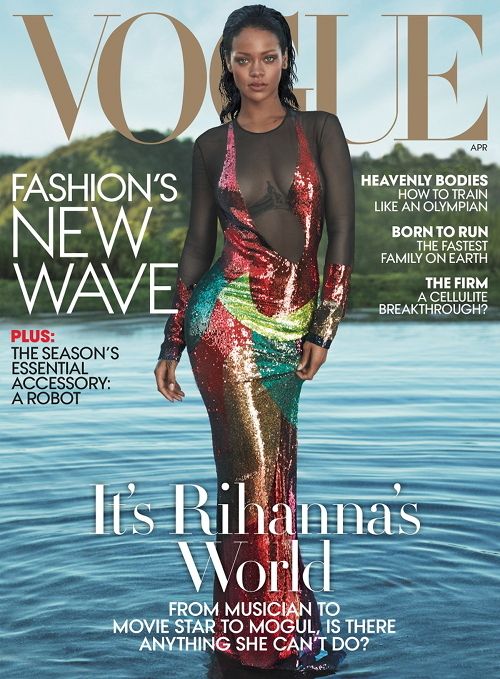 She's here to SLAY.  Rihanna just nabbed another Vogue magazine cover.  We've got the pics and why she doesn't have time for a relationship, why she doesn't perfectly articulate her lyrics, and more...
We may not understand every fourth word Rihanna is saying on "Work," but we understand this slayage she consistently serves. Regardless of what folks may think about her vocal skills, she's still selling out her Anti World Tour.
From the Manolo Blahnik design room (she has her own Rihanna collection with the brand now) to big movie roles to her own PUMA line to accepting yet another RIAA certified platinum plaque for her new album Anti, it looks like her Navy is understanding a whole hell of a lot about her.
For the April 2016 issue of VOGUE magazine, the "Sex With Me" singer is serving exactly that in this colorful and sexy Tom Ford sequins mermaid-style gown.  The spread was shot at the gothic-inspired mansion of former "Real Housewives of Beverly Hills" star Carlton Gebbia.
Here's a few things Rihanna had to say about her lyrics (and why we can't always understand what she's saying), love, and battling Beyoncé:
On the hard-to-understand lyrics of her single "Work": "You get what I'm saying, but it's not all the way perfect," she says. "Because that's how we speak in the Caribbean."

On whether she got bored with the typical pop formula: "Very much.  I just gravitated toward the songs that were honest to where I'm at right now.  It might not be some automatic record that will be Top 40. But I felt like I earned the right to do that now."

On not having time for a relationship: "My schedule is so crazy right now. It's definitely going to be a challenge when I do decide to pursue a relationship . . . but I have hope!"

On keeping that body of hers tight and right: "I don't work out as much as I'd like to," she says, "but my trainer Jamie is a beast and she makes me pay for it."

On being pitted against Beyoncé again once "Formation" and the Formation World Tour dropped: "Here's the deal.  They just get so excited to feast on something that's negative. Something that's competitive. Something that's, you know, a rivalry. And that's just not what I wake up to. Because I can only do me. And nobody else is going to be able to do that."
Get into her spread, and that face that solidified her as the first black Dior woman: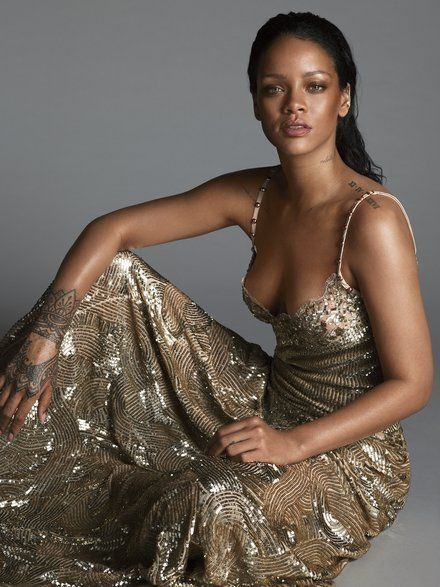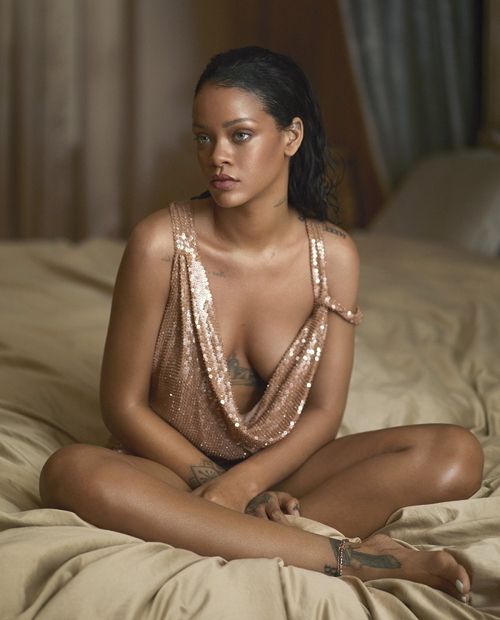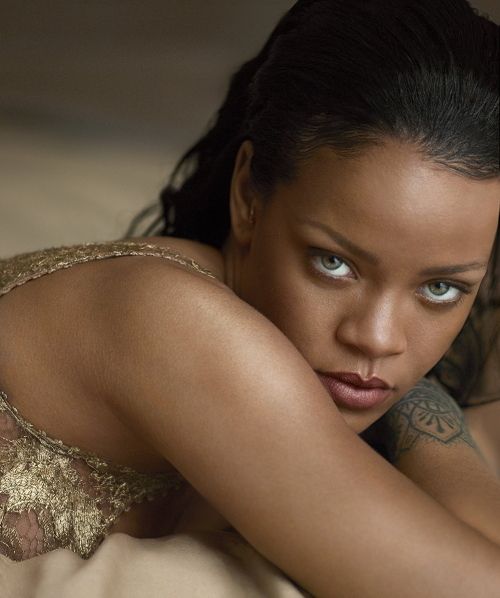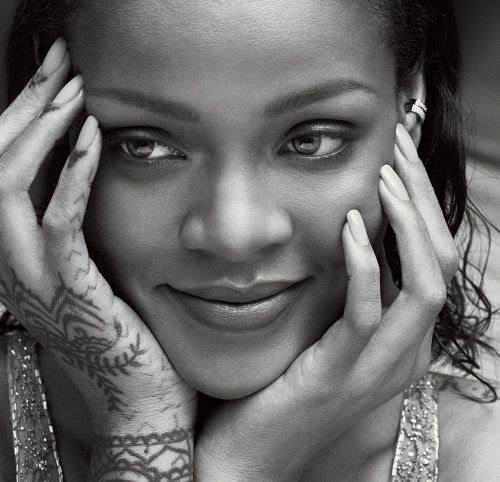 Natural, chic and gorge.
Check out Ri's entire cover story over at VOGUE.
Photos: Mert Alas And Marcus Piggott for VOGUE