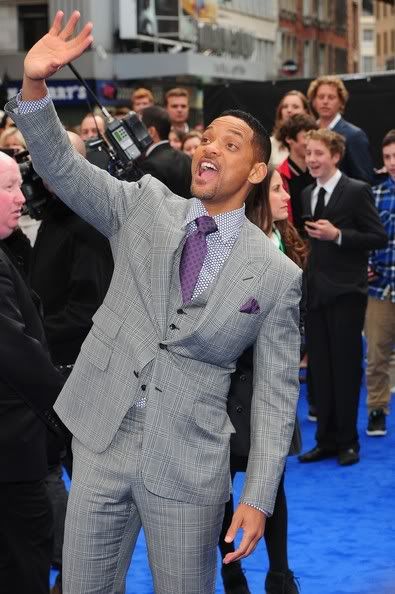 Will Smith had to "Get Philly" on a Ukrainian reporter who tried to get kissy with him on the red carpet. Watch Big Willy put the smack down inside...
While walking the red carpet in Moscow for the debut of Men in Black 3, a reporter from the Ukraine (who's known for kissing celebs) found out the hard way that Will Smith isn't one to catch off guard.
Will happily greeted the reporter at first....but after the "sneak" kiss, Will pushed him away and gave him a quick smack to the face. After the smack, Will said, "He's lucky I didn't sucker punch him." 
Watch it all go down here:
Supposedly this reporter does this with many celebs...but Will wasn't having that ish.  His girl doesn't play that.  And if one of y'all ask if I'm talking about Duane Martin..you know you're wrong...