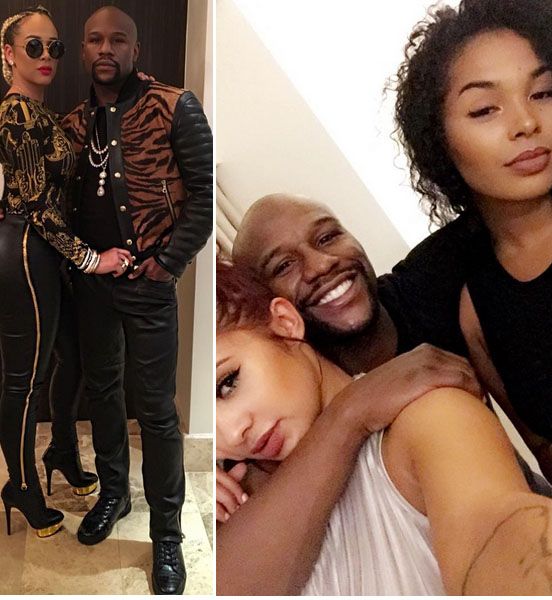 Looks like Floyd Mayweather is sowing his wild oats in Miami with three different chicks, and one of them is a teenager. Gross or nah? Decide for yourselves inside….
We guess when you're Floyd Mayweather Jr., an undefeated multi-millionaire boxing champ, you can have as many women as you want. And they'll accept one another.
Floys has the internets talking, and they're saying he's formed a sisterwives-style clique of women who are his girlfriends, promote for him, or both.
Over the past week, Floyd has been living it up in Miami with three of his chicks, including one of his mainstay ride or dies named Bad Medina, another named Aileen Gisselle, and a 19-year-old named Raemarni Ball.
We assume Bad Medina has the highest rank as she has been with Floyd the longest. Is that how this works?
The twosome had a night out on the town and went bike riding around Miami:
After hanging out with Bad Medina, the 39-year-old retired boxer linked up with another rumored girlfriend Aileen Gisselle and his new 19-year-old chick British chick Rmani Ellis:
And as you can see, his two new chicks get along quite well. Aileen captioned, "& When You Become a Family, You Gotta Learn To Love One Another." Ugh.
Rmani seems happy to have joined the clan, posting coupledom pics of herself and Floyd on her IG:
We hear the boxer flew his 19-year-old "girlfriend" to Miami on a private jet from the UK to spend some time with him.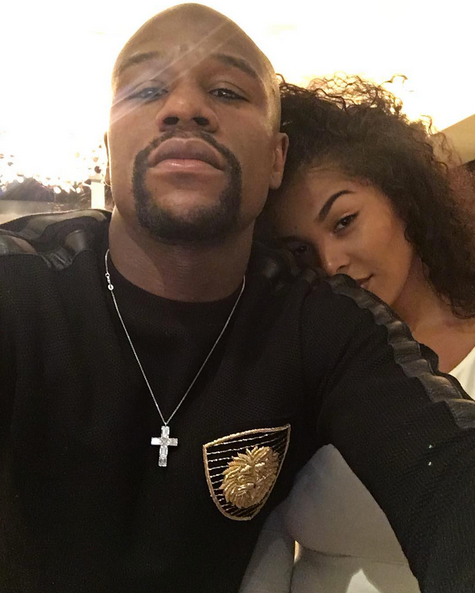 Andeven took her to the club:
Sighs...
Aileen posted pics with Floyd as well:
So...thoughts on this circus-o-lust?
Photos: Bad Medina's IG/Aileen's IG/Rmani's IG