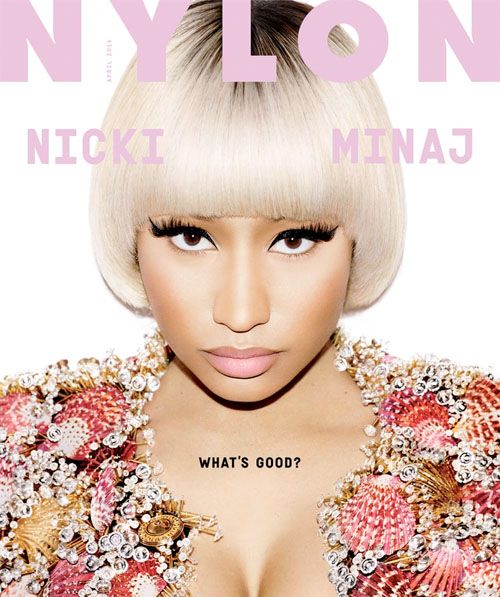 Nicki Minaj is NYLON magazine's newest cover girl gracing the cover of their April 2016 issue. Inside, the Young Money raptress dishes on her relationship with Meek Mill (no, they're not engaged yet), how she can't wait to become a mother someday and what's required to be a true boss. Highlights from her interview and photoshoot spread inside…
Nicki Minaj is well on her way for world domination as she has become a mega force in the entertainment industry. On top of her 10 Grammy nominations, the NYC raptress has her own clothing line, seven fragrances, she's starring in her 2nd major movie role in Barbershop 3 (April 15th), and she's executive producing a new TV series based on her life titled "Nicki," set to premiere on the Freeform network (formerly ABC Family).
Sheesh.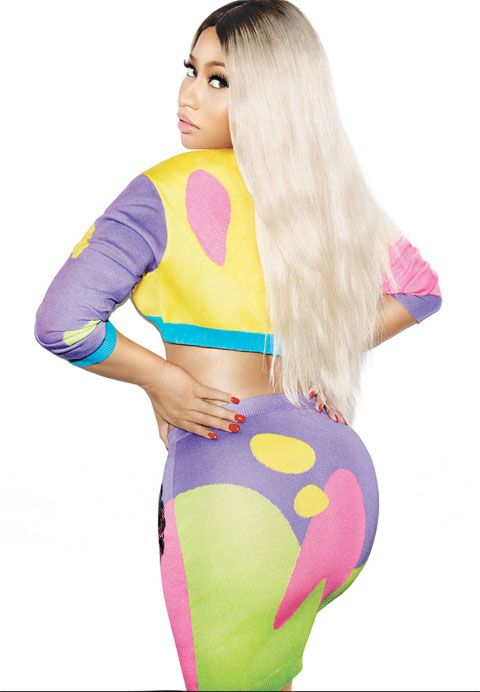 On top of being a businesswoman, the Young Money starlet is also involved in a high-profile relationship with MMG rapper Meek Mill, who has been dealing with some major legal issues in the past few months. The rapper violated his probation and is now on house arrest until a judge determines when he will be released.
Once Meek's legal troubles took a turn for the worst, breakup rumors began circulating with speculation that Meek's legal issues put a major strain on the relationship. But, the twosome are still very much together, according to Nicki.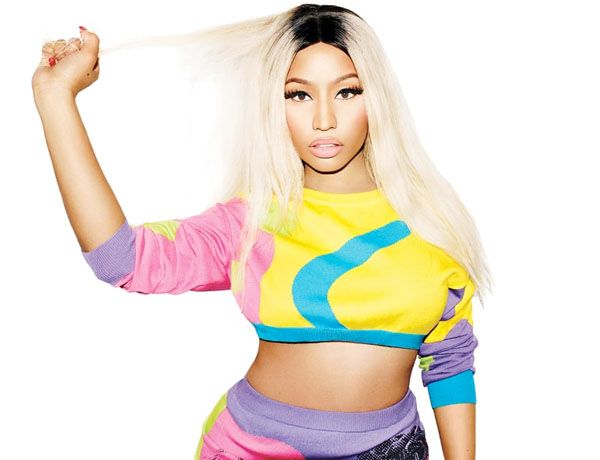 The "Anaconda" raptress opens up about her relationship with the Philly native in NYLON magazine's April 2016 issue. But before she put her heart on her sleeve about Meek, she got candid about being "emotionally unstable" once she called it quits with ex-fiancee Safaree Samuels after 10-11 years of dating. You'll recall, Nicki and Safaree headed down Splitsville Lane right around the time she was recording for her third studio album The Pinkprint.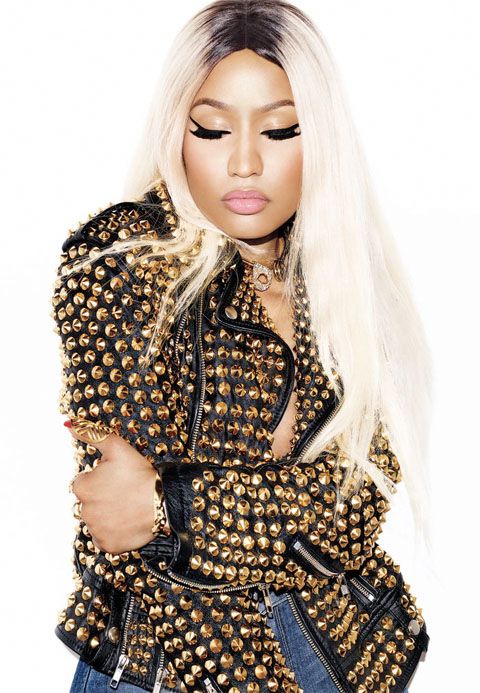 "I needed time to hear myself think again," Nicki said. "Because where I left off with The Pinkprint was a little bit emotionally unstable. I wanted to take a moment to just live my life, enjoy my life, have fun, go out."
While her Barbz have been patiently waiting for her next musical offering, Nicki revealed she had to get her head in the right space before she started writing new material.
"I think that's very important before you start writing again," Nicki said. "It's a spiritual experience for the people who are hearing the music, so I'm trying to be very careful of what mental space I'm in while I'm creating it. Now, I want my happiness to be reflected in the new stuff."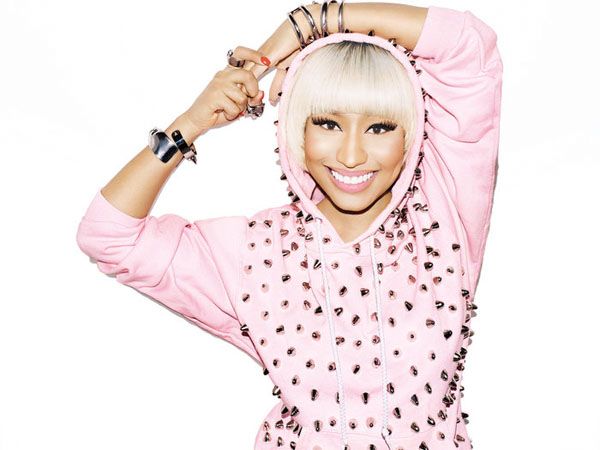 Now that she's all wrapped up in love with her beau Meek and letting everyone know it, it seems she doesn't mind opening up about her relationship. She confirmed that they are not engaged yet (although Meek has laced her with some massive sized diamond rings that she likes to rock on THAT finger), but she can't wait until the day comes so she can finally have a baby.
She said,
"I'm not engaged yet. He [Meek] said that my third ring would be my engagement ring. But sometimes he calls me his fiancée, and I'm always trying to stop him, like, 'Nope! I ain't got that third ring yet!' We're just taking it one step at a time. And, you know, if that happens, if I get married, then I'll have a child, and that'll be fun, because I can't wait to hold my baby. When he and I were just friends, he would always say, 'You remind me of my mother, and I like that because you're like a dude. You're tough like a guy and you talk like a dude.' So I always got the sense that me being tough and bossy was a turn-on for him. And it's important for me to keep my voice. Being in a relationship shouldn't mean that you lose your voice. Being in a relationship should mean that you've met a secure-enough man to allow you, in a sense, to remain a queen."
Very true.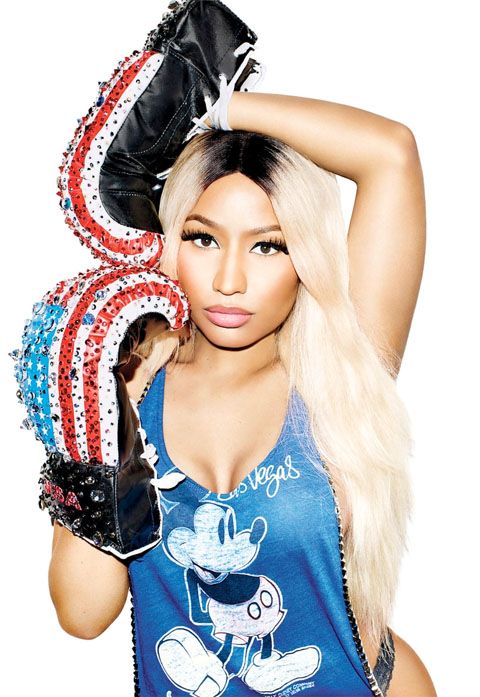 The "Pills N Potions" rapper has always been a boss and she said in order to remain a boss you must grind…constantly. She spilled, "Really being a boss is all about adding to your résumé. I've always been interested in business, and I've always been a businesswoman, before I had $10 to my name."
Speaking of building your résumé, she talked about her upcoming Freeform comedy series "Nicki" (that she executive produces) being one of her greatest accomplishments.
"That's what I'm most proud of right now," Nicki said. "I want people to know that I have a brain. I want people to know, when they see my name, that I'm fully part of it, I'm fully passionate about it, I'm working behind the scenes on it, and that people take my opinion seriously."
And she also revealed what inspired her reasonably priced clothing collection sold at Kmart. She said,"I was embarrassed to wear low-priced things, so it was important for me to make my fans feel like, 'You may not have all the money right now, but you better walk with your head held high and be confident, be proud of what you're wearing, because you make the clothes.'"
True indeed.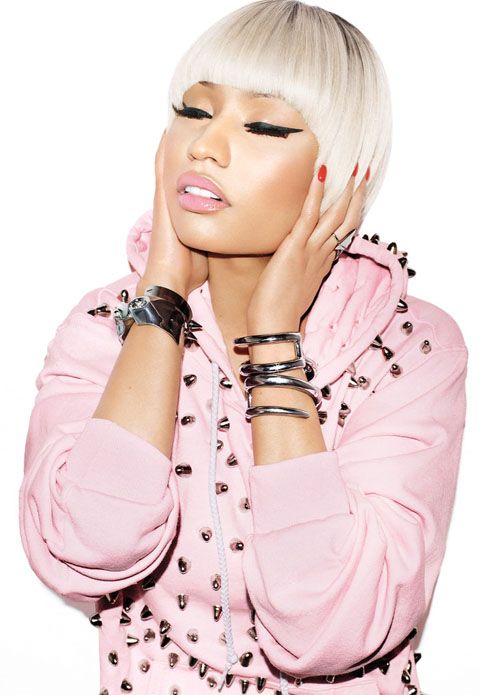 You can read Nicki's full interview over at NYLON and you can get your hands on a physical copy when the issue hits newsstands March 29th.
By the way, Nicki will be heading to South Africa soon to hit the stage for a few shows that's set to kick off in Johannesburg tomorrow, March 17th.
Photos: Matt Irwin/NYLON