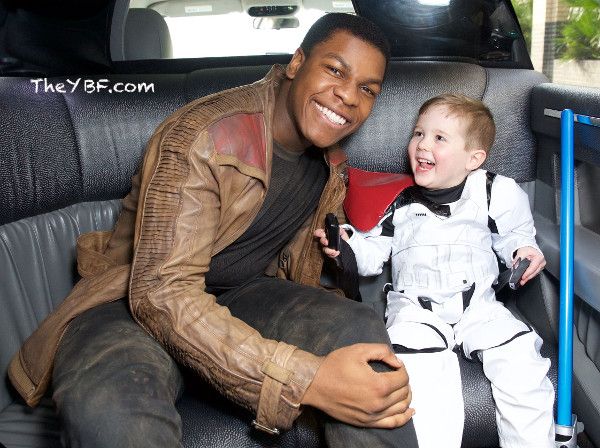 Star Wars actor John Boyega put some smiles on a few kiddies' faces at a hospital in London. And the flicks are melting our hearts. Peep them inside….
Star Wars: The Force Awakens star John Boyega surprised a few kiddies at the Royal London Hospital in the UK recently. The 23-year-old actor, who celebrates a birthday in a few days, came dressed as his Star Wars character Finn bearing gifts with the Rays of Sunshine Children's Charity.
John got the chance to meet with 5-year-old Daniel Bell who is battling with a brain tumor. Little Daniel is a huge fan of Finn, so you can imagine the excitement when John walked in decked out in his Star Wars gear.
When I heard about Daniel's wish to meet Finn, I jumped at the chance to make it come true," John said.
The British actor and Daniel, dressed as a mini stormtrooper, had some fun sword fighting with their lightsabers in an epic battle.
On Instagram John wrote, "This little stormtrooper Daniel had a wonderful wish after seeing the force awakens. Daniel currently lives with a brain tumour and rather than having Finn to himself he wanted Finn to meet the kids at the Royal London hospital and give them some toys. I stayed in character while I was with this brave boy asking him what a car was. He taught Finn about everything earth related! Really thankful for the opportunity this child granted me and I'm just humbled! I hope I played a little part in making you smile young stormtrooper"
Aww....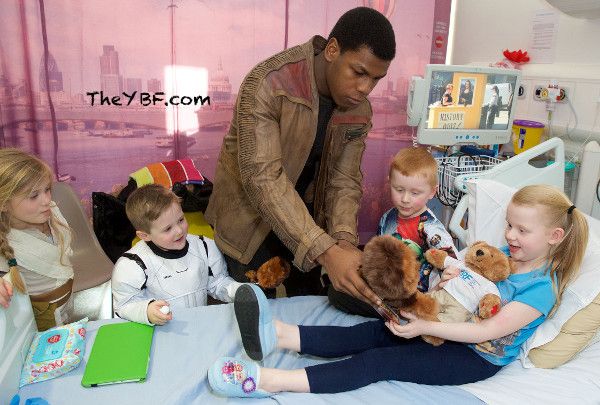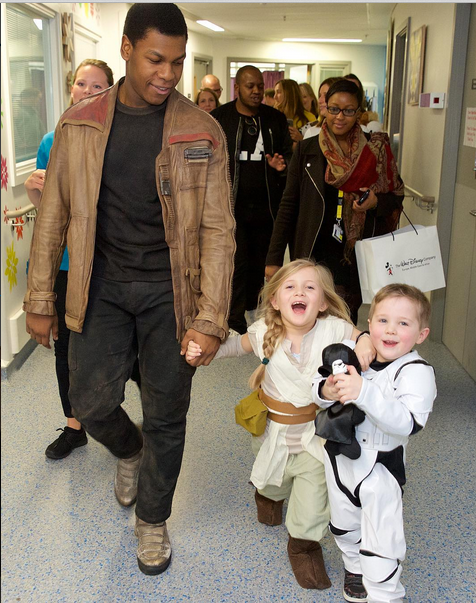 After they wrapped up their battle, Daniel tagged along with John to help distribute Star Wars toys to other sick children in the hospital. Sweet!
It makes us all warm inside to see our YBF celebs giving back to the kiddies. 
Photos: Splash/John's IG