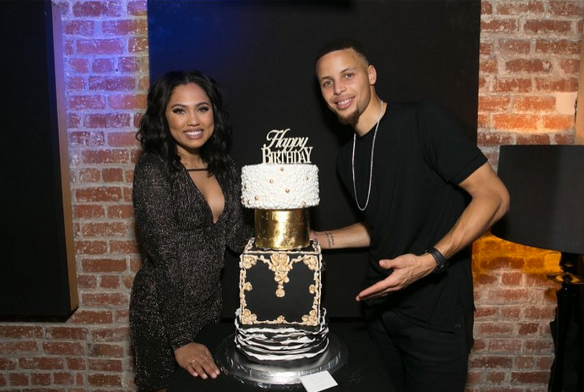 How cute! Steph Curry and his wife Ayesha Curry celebrate their birthdays this month. So, the happy couple had some fun with friends eating cake at a cocktail party and then continued the birthday festivities in a matching sweatsuits themed bash. Peep their party pics inside…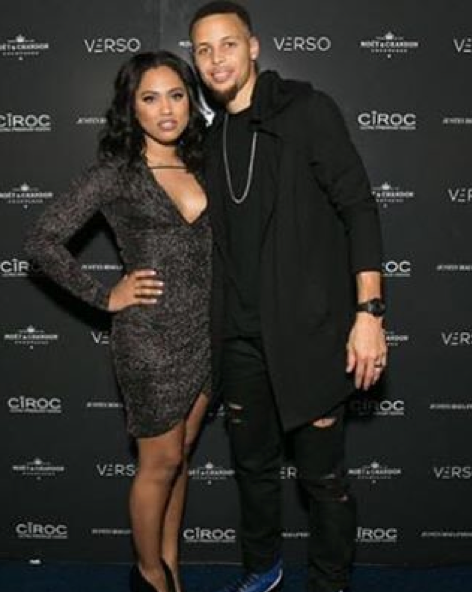 Relationship goals!
Reigning NBA MVP Steph Curry turns 28 today. To celebrate, he and his wife Ayesha Curry partied it up at club Verso in San Francisco over the weekend. But, it wasn't just a party for Steph. Ayesha also celebrates her 27th birthday this month (March 23rd), so the couple hosted a cocktail party -- after the Golden State Warriors defeated the Phoenix Suns, 123-116 -- with their friends and family.
The fun-loving couple took plenty of pics with their four-tiered birthday cake: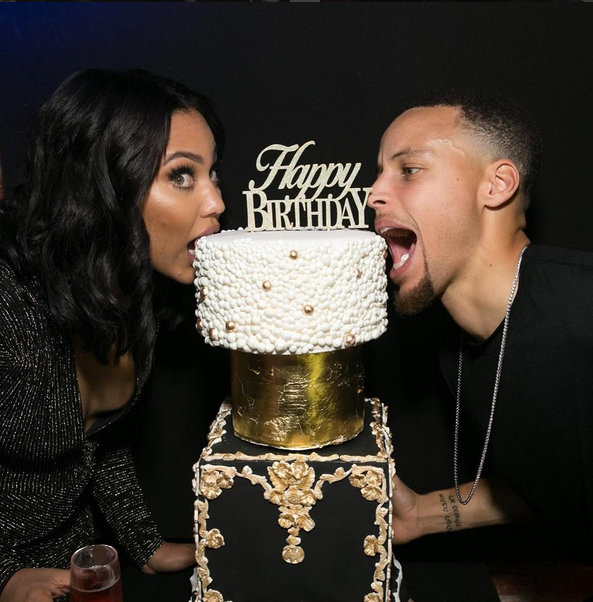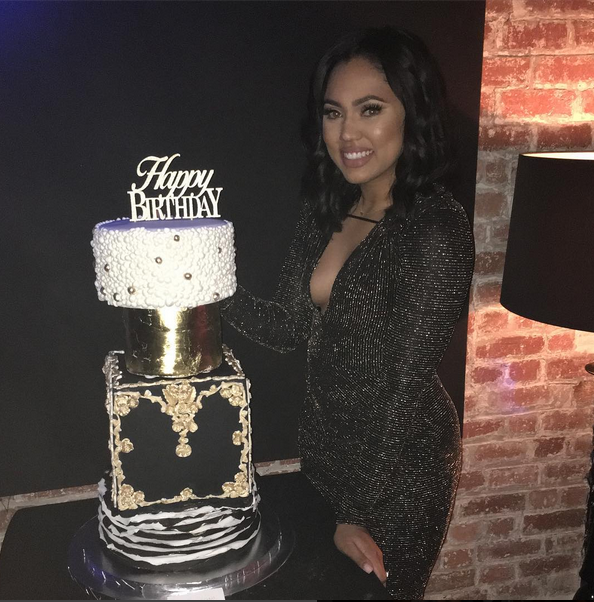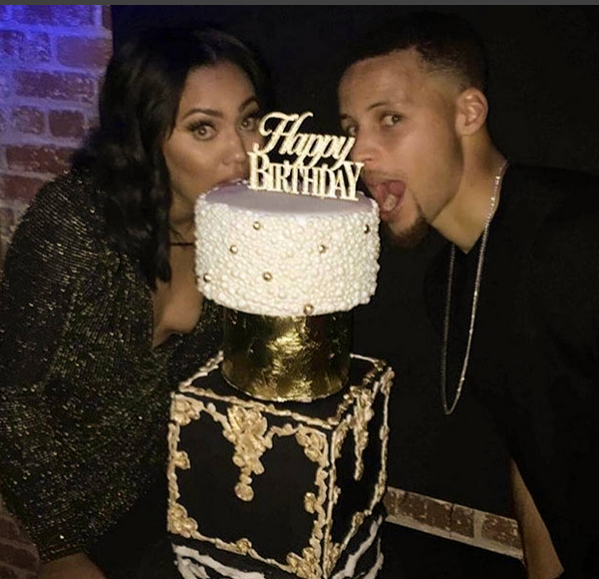 Loves it!
The super shooter and his lovely wife then snapped it up with friends and hit the DJ booth: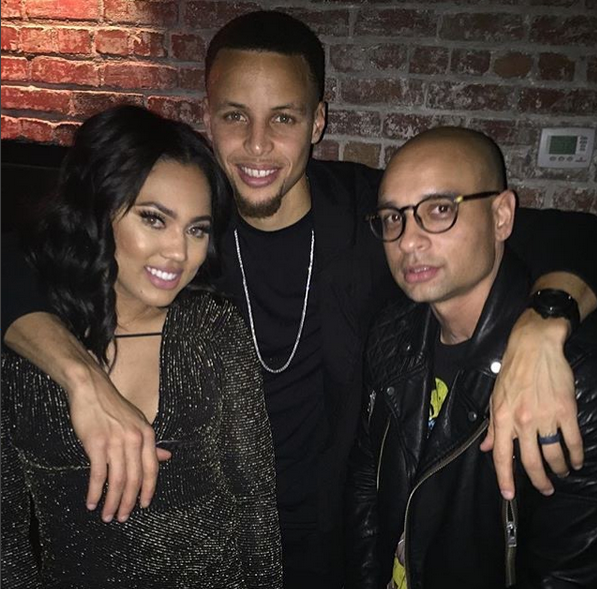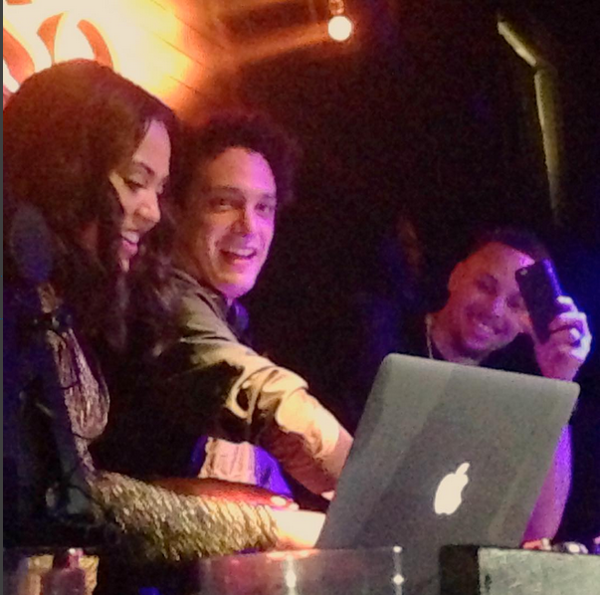 The fab mom-of-two hopped on the 1s and 2s to show off her DJ skills. Take a listen below:
This chick is good at everything.  Yesss Ayesha!
After the cocktail party....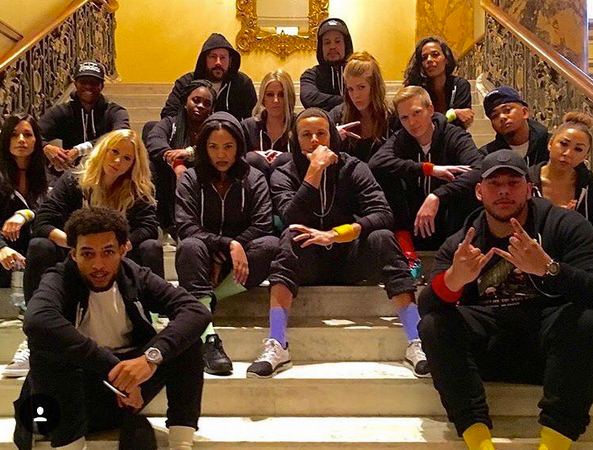 Y'all know the Currys love a good themed party. Remember their red pajama themed Christmas party over the holidays?
They did the same thing for their birthday celebration, except this time everyone wore matching black sweatsuits!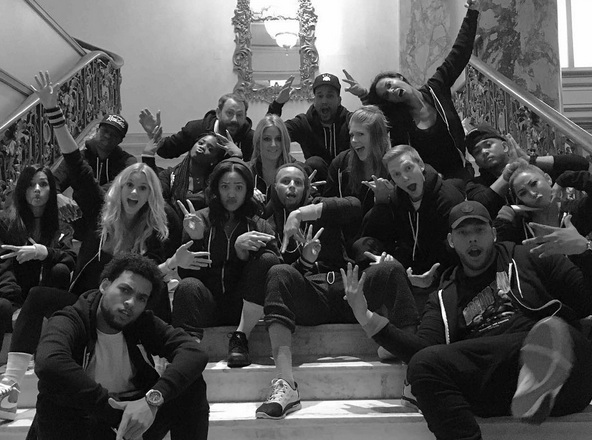 It was all fun and games for the Currys and their closest friends.  Ayesha even hit a few dance moves to Drake's "Summer Sixteen" while hanging out on the terrace. Check it:
As if we could love these two any more than we do. 
Happy Birthday to the Currys!
Photos: Ayesha's IG/Steph's IG