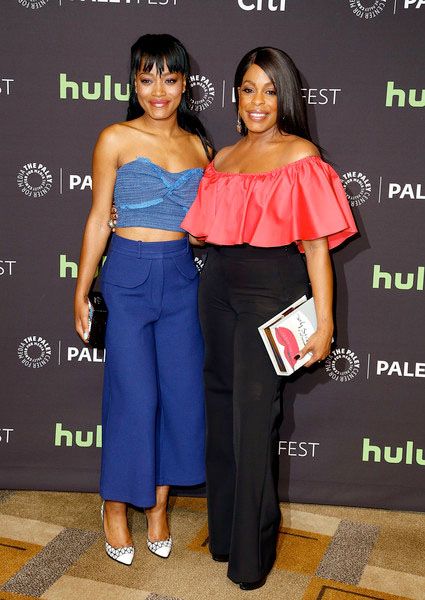 Confirmed! Keke Palmer and Niecy Nash will return for the 2nd season of "Scream Queens." Get the deets and check out Ariana Grande serving her best Rihanna and Whitney Houston impersonations inside…
If you are a fan of FOX's anthology series "Scream Queens" get excited!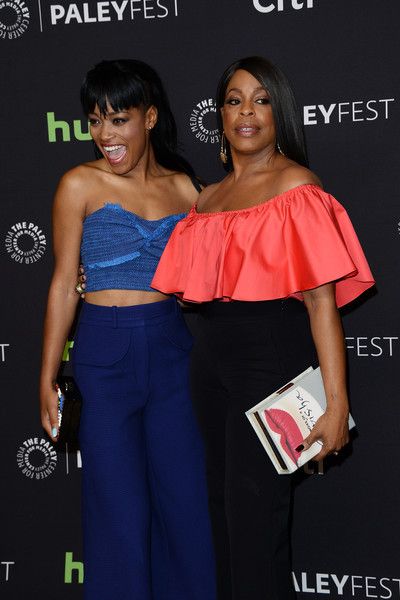 YBF chicks Keke Palmer and Niecy Nash have officially confirmed their return to the hit horror series.
Before making her way to the Kid's Choice Awards, 22-year-old starlet Keke Palmer made her way to The Paley Center For Media's 33rd Annual PALEYFEST held at the Dolby Theatre in Hollywood yesterday.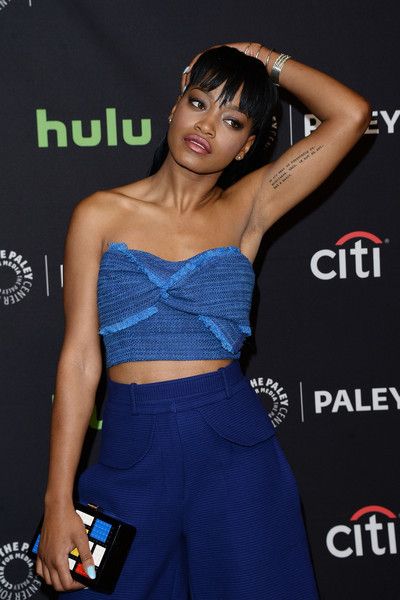 The "Enemiez" singer strutted her stuff on the carpet rocking a textured crop top, royal blue culottes, a color blocked cluth paired with black-and-white printed pumps.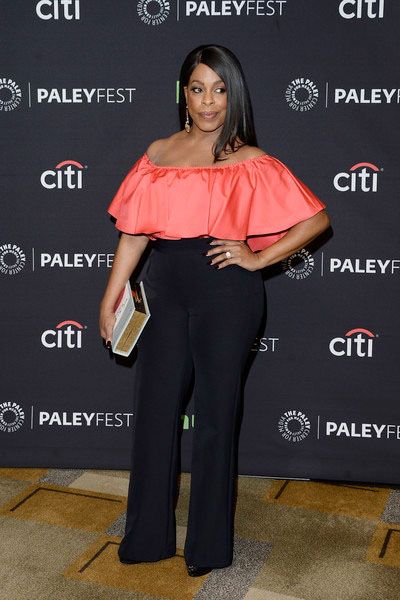 One of our faves Niecy Nash hit up the event in a black and coral look to hug her curves.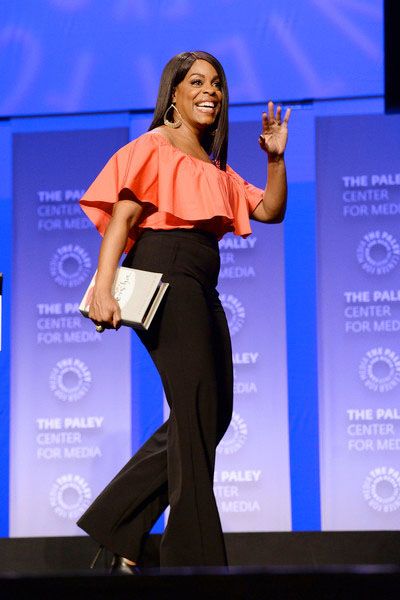 The ladies joined their co-stars to share some good news about the upcoming season of "Scream Queens."
We told you"Scream Queens" would be returning for a new season, but have been waiting patiently to find out if Keke and Niecy will return. Well, we've learned both of the fab chicks will be returning to the anthology series to reprise their hilarious roles. Congrats!
They will be joined by Jamie Lee Curtis, Abigail Breslin, Billie Lourde, Emma Roberts, Lea Michele, Glenn Powell, along with co-creator and executive producer Brad Falchuk.
Keke and Niecy took their seats on the panel along with their castmates to chop it up about what fans can expect for the new season. Details about the new season are few, but we do know the upcoming season will take place in a mental hospital.
Deadline gives a breakdown reporting:
Dean Munsch has moved on to great success, she's abolished the Greek system in the country…she's written her book, she's traveled the world, and is like, 'I need a new mission'," Falchuk said. This leads her into the health care field, where she decides to purchase a hospital and "runs the hospital the way she sees fit" taking on the seemingly incurable "cases that no one else will take." Falchuk says the hospital will attract great thinkers as well as medical students. One of those great thinkers is Zayday (Palmer), who graduated from Wallace College in two years and is now training under Dean Munsch to be physician.
No word on when the new season premieres just yet. But we can't wait to see these two YBF chicks do what they do best.
On late night TV...
Pop songstress Ariana Grande took over "Saturday Night Live" last night where she served up some spot-on impersonations from two of your faves: Rihanna and Whitney Houston!
The "Bang Bang" singer starred in a skit as Chloe the intern at the "Tidal Streaming Music" headquarters. Playing a total school-girl nerd, Ariana flexed her vocals on tracks when a particular stream would go down. And she nails each one!
She performed Rihanna's "Work" and the late Whitney Houston's "I Will Always Love You," along with vocal impressions of Britney Spears, Shakira and Celine Dion. Take a listen and get your laugh on above.
Photos: Getty