Kelly Rowland is on mommy duty with her baby boy Titan and her husband Tim Witherspoon. Meanwhile, Keke Palmer hit up the AOL Build series to chop it up about her return to the music scene. More inside….
Baby's day out!
Fresh from hitting up several shows during Paris Fashion Week, R&B singer Kelly Rowland spent some quality time with the two special men in life, her husband Tim Witherspoon and their baby boy Titan.
Teetering on a hot pair of heels, the "Chasing Destiny" held her one-year-old as they made their shopping rounds in Beverly Hills. Kellz was all smiles as Baby Titan sucked on his finger. So adorbs. 
And Papa Witherspoon wasn't far behind.
We'll be seeing more of Kelly when "Chasing Destiny" premieres April 5th on BET. If you missed, check out the trailer HERE. 
And in case you missed her hot shots during Paris Fashion Week at Galiano. BluMarine and other shows:
On the east coast....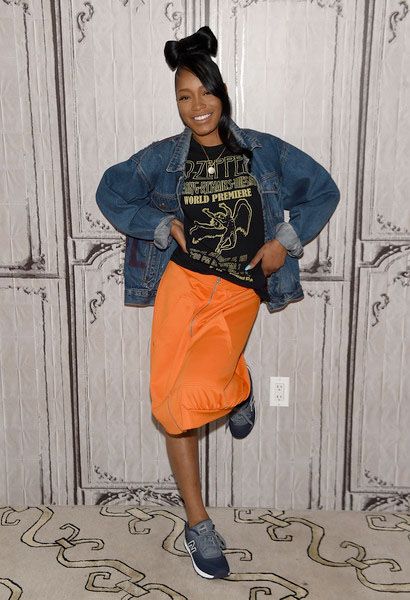 After tackling some major roles in Brotherly Love,"Scream Queens," "Grease Live!" and Broadway's "Cinderella," Keke Palmer is ready to make a splash on the music scene with her new single "Enemiez," featuring Jeremih.
The 22-year-old singer/actress trekked to the AOL Build Speakers Series at AOL Studios in NYC to dish on getting her feet wet again in music.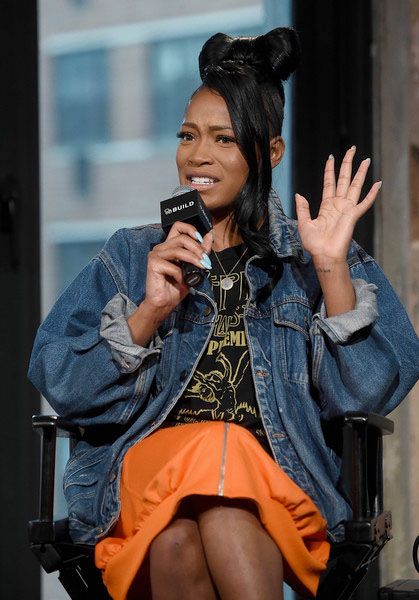 On stage, the singer-songwriter opened up about her mature sound, why she decided to get back into music (her new album is dropping in September), how the track "Enemiez" came about, and she drops a few gems about never giving up on your dreams.
Loves her.
You can check out her full sitdown here.
Photos: Pacific Coast News/Getty