Christina Milian has the Internet in a frenzy over a few SnapChat videos she posted. Are they inappropriate? Decide for yourself.
Meanwhile, Katt Williams' girlfriend Hazel-E claims she's taking a break from the troubled comedian after his home got raided! Deets inside…
A few days ago, Christina Milian was relaxing in bed with her daughter Violet and one of her nephews when she decided she'd pull out her phone and make a few videos for SnapChat. Now, commenters are slamming her over the sexual jokes she made (allegedly) in front of the kids, calling it inappropriate.
In the series of Snap videos, we first see C-Milli, her daughter Violet and her nephew lounging around in her bed. Then, in another clip, the "Rebel" songstress said, "I didn't get any p*nis again," followed by a fit of laughter. It looks like her sister may be in the background when she made the joke. And we didn't see the kids in the room in that particular clip, so they very possibly could have not been in the room when she said that.
Either way, folks are up in arms.
In the next few clips, her nephew returns and he's playing with a vibrating body massager. C-Milli then said, "What if I told you I put that in my butt?" Later, she said, "How does it smell? Like my butt?"
Check it:
While it seems harmless, some folks didn't find it funny. Below are a few comments from YouTubers blasting the R&B singer for her vulgar jokes:
"Once again, being sexually inappropriate towards children is A-OK if you're an attractive female. Disgusting."

"That's evil to talk around kids that way, what a piece of trash."

"Women should not get away with this type of behavior because if a man said this to a little girl, the world would flip. She is beyond wrong"

"Another ghetto adults raising their kids without any sense of parenting. Any social services looking at this video?"

"What is wrong with you? This is not parenting, this is a disgrace."
What do you all think? Inappropriate or nah?
In other news....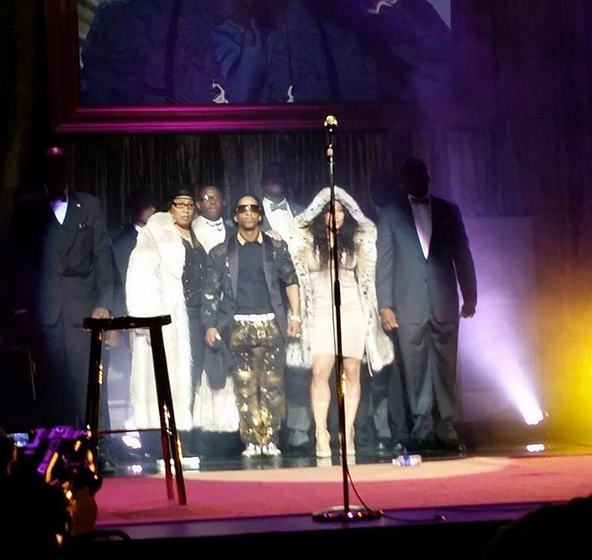 Hazel-E has been the "ride or die" chick for her man Katt Williams during his umpteen arrests and public beefs.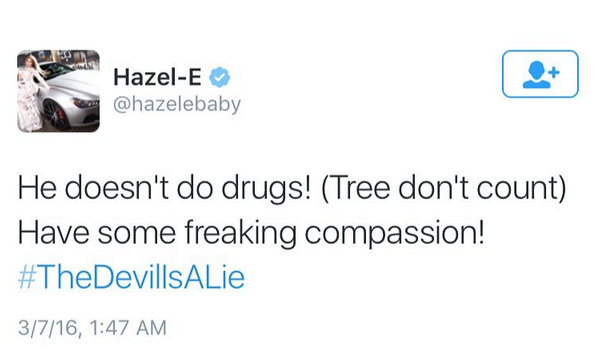 But it appears she's over it…at least for now.
TMZ photogs caught up with Hazel-E fresh out of jail as she made her way through LAX jetting from Georgia. She confirmed to photogs that she and Katt are officially on a break until he can get some help.
The "Love & Hip Hop: Hollywood" star described how police raided his home with guns drawn and threw everyone in the big house. The comedian was arrested after his bodyguards made claims that they were beaten with baseball bats and choked for refusing to engage in "criminal activity" directed by Katt.
Hazel also revealed Katt had posted his $60,000 bond and was out of jail. But, law enforcement said Katt violated the condition of his previous bond and won't be leaving jail anytime soon.
So is there a chance they'll reconcile? She said, "I wish Katt would get some actual help. He's really angry right now. If he gets it together, ya know, I'm always his Hazey Baby."
So much for helping a pimp while he's down.
Peep the clip here.
Photos: Christina's IG/Hazel's IG