There's drama brewing after Tiny & T.I.'s baby shower for Baby Girl Harris.  The couple, via their planner, is being accused of stiffing a chef on payment!  Get the whole story inside...
Tameka "Tiny" Harris' family member Tamara Whitaker (in the pink above) is an event planner, so Tiny tapped her to put on The Royal Harris Baby Shower over the weekend. 
The beautiful shower was unveiled on social media, but not everybody involved was happy about the big day.
Following the pics and news of the "Lucky #7" shower, a chef who goes by Chef Kool (the man pictured above) started putting the Harris family on blast.  He alleges that he wasn't paid in full and the food he spent 8 hours making pretty much went to waste.
In his own words, here's what he said on his Instagram page: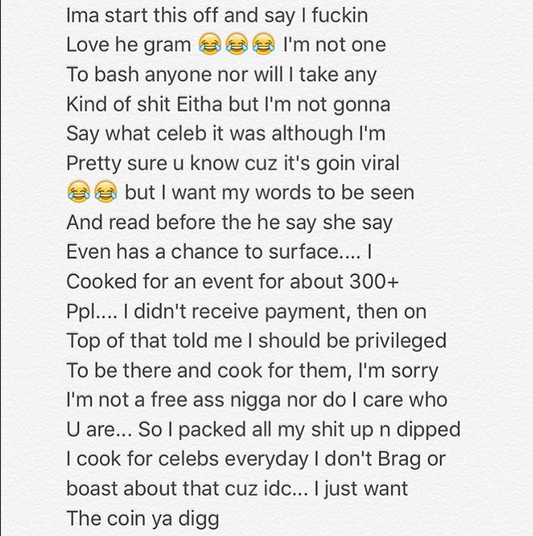 It's pretty obvious he's speaking about T.I. & Tiny as his own friends/commenters confirmed it as well. Tameka did as well when she denied the accusations in her own rebuttals, but she soon deleted it all.
She did leave this up though: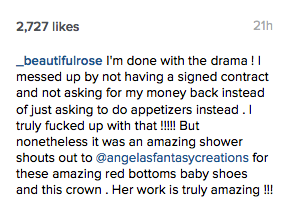 From the sounds of Chef Kool's explanations, it seems as though he was given an up front amount to purchase fod, but a contract nor any agreement was ever solidifed before he went ahead and made food for 300 people.  Apparently, a second chef was brought in to cook as well and he was unaware this was the case until the day before.
He said:
He didn't stop there: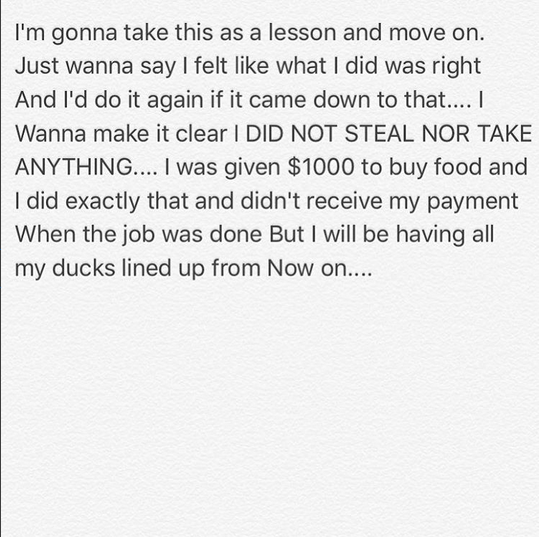 Apparently, Tamara allegedly accused him of being a fraud.  Hmph.
Looks like the Harris family enjoyed their big day nonetheless.
EXTRAS:
1. Q Tip joins Kennedy Center as hip-hop director.  STORY
Photos: FreddyO.com/Instagram