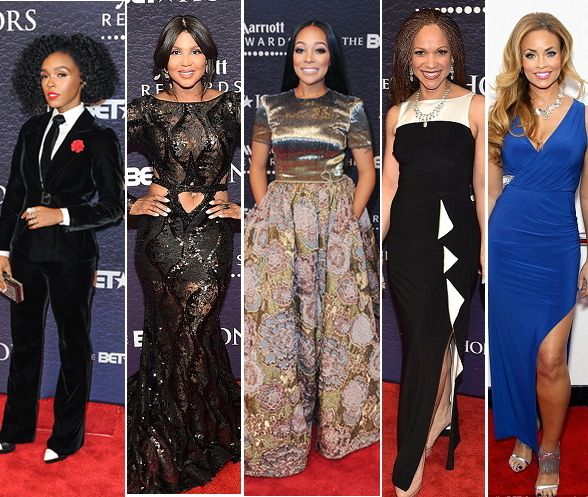 Last night, YBF folks hit the Warner Theater in D.C. to honor L.A. Reid, Patti Labelle, Eric Holder, Lee Daniels and Mellody Hobson.  See who hit the red carpet to celebrate with the honorees inside...
Well damn Toni Braxton.  The sexy singer hit the red carpet last night before she opened the show and saluted L.A. Reid as the former first lady of LaFace.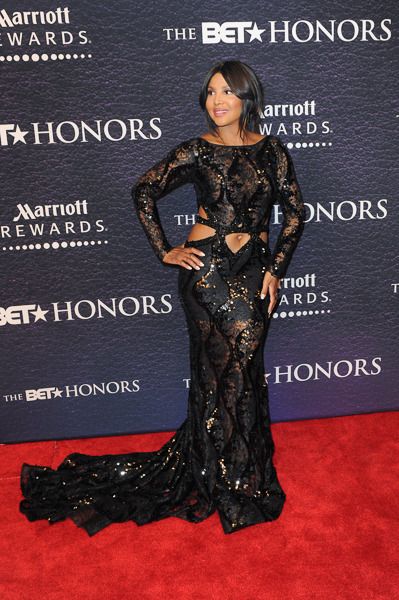 Chick still loves a revealing dress.  And we're not mad.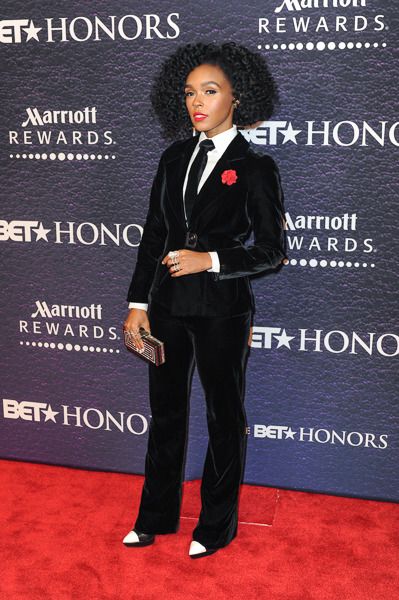 Janelle Monae rocked head to toe velvet...and pulled it off.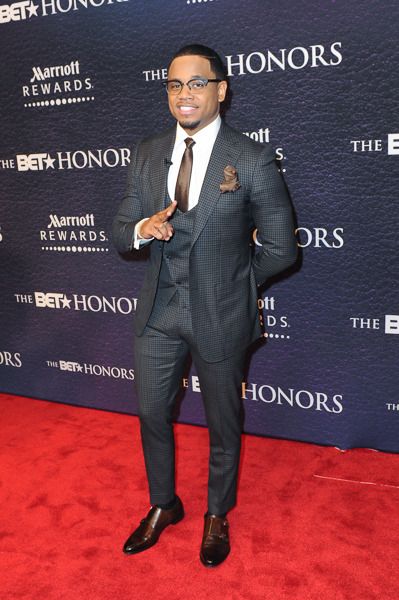 Cutie Tristan Wilds, aka Mack Wilds, got all dressed up and looked all dapper for the occasion.

Melissa Harris Perry seems to be in good spirits after her tumultuous split from MSNBC.  Something tells us she has something else lined up already, considering how she read MSNBC for filth and basically told them F-U to their severance package which came with a gag order.

"Real Housewives of Potomac" star Gizelle Bryant kept it 'beauty queen pretty' on the carpet.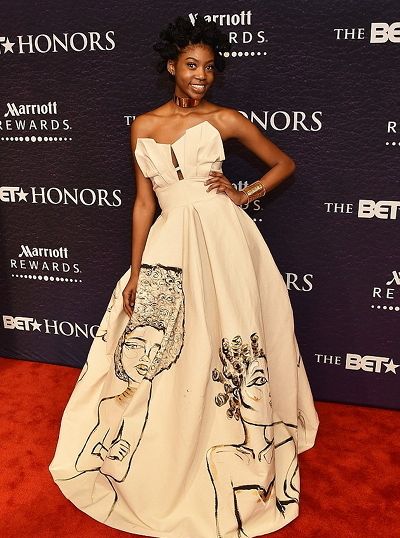 Remember the 18-Year-Old YBF chick Kyehma McEntyr?  She became an internet sensation after designing her own prom dress and it took over the web.  Now, after going on "The Fab Life," show with Tyra Banks, she's getting her shine on the BET Honors red carpet in another custom design.  Loves it!

Speaking of fabulous dresses, Monica was our best dressed of the night in Dennis Basso. Loving this embroided patterened full skirt and metallic bodice.  Gorge.
Honoree (Television and Film) Lee Daniels brought his mom as his date for his big night.  He also gave a touching acceptance speech where he told fellow honoree Patti Labelle she helped him get off of drugs.  He said on stage:
"La, that I'm even here with you tonight, when you were responsible for me getting off drugs, I love you.  I called her up one night at three o'clock in the morning.  (I was) babbling, babbling, babbling. I was high as a kite (and) she said, 'Lee, you know Jesus?'"
Patti kept it bright and colorful on her big night in B. Michael America.  She told the crowd:
"At the age of 71, to still be honored, that's a blessing period — just for people to say Patti LaBelle is still relevant."
Honoree (Corporate Citizen) Mellody Hobson hit the carpet of her big night with husband George Lucas.  Gotta love a power couple who always stays down for the cause.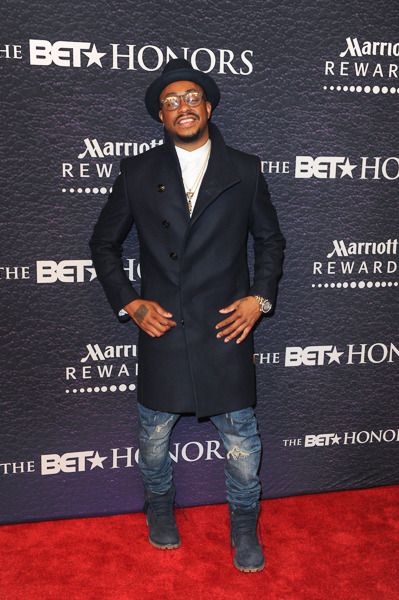 Raheem Davaughn made an appearance.
Gabby Sidibe got all dressed up in all black.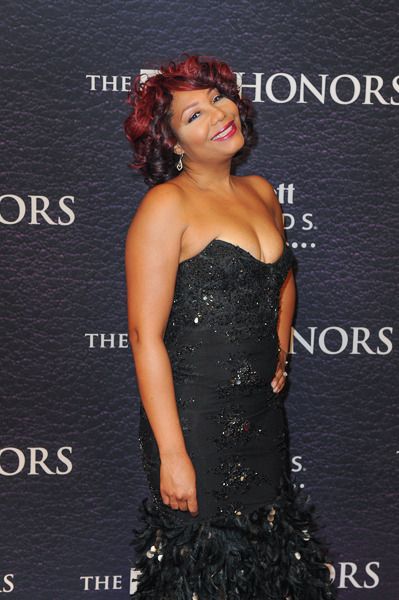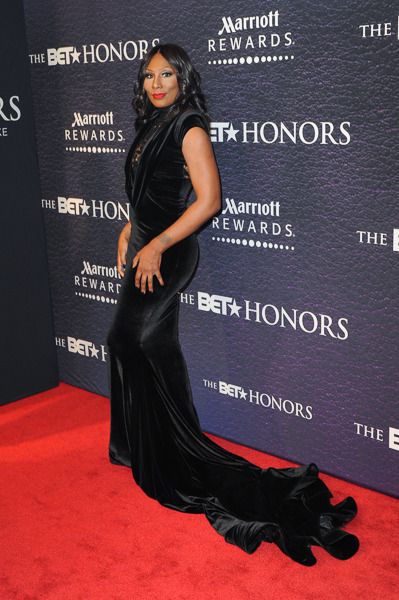 Toni's sisters who hit the stage with her last night to do backup, Traci Braxton and Towanda Braxton.  Looking great ladies!
Honoree Eric Holder (Public Service) brought his proud family, his wife Dr. Sharon Malone (OBGYN) and their kids.
The former attorney general snapped a pic with BET President Debra Lee.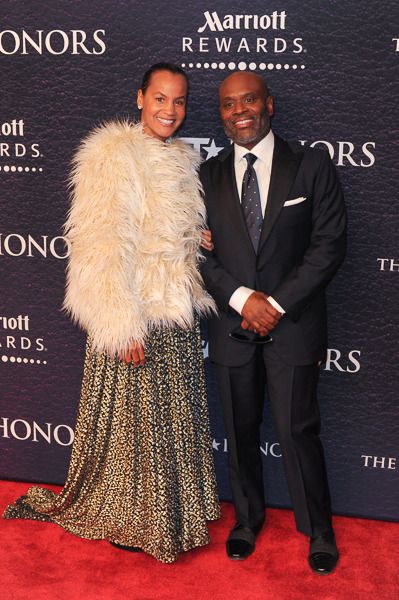 Honoree L.A. Reid (the business of entertainment) had his wife Erica on his arm as they arrived before his huge night.
Fantasia showed up in a curve hugging silver metallic number and she posed it up with Jussie Smollett:
Work.
Usher was spotted cutting up with everybody in the audience -- from Gabby Sidibe to Terrence Howard to more:
On stage: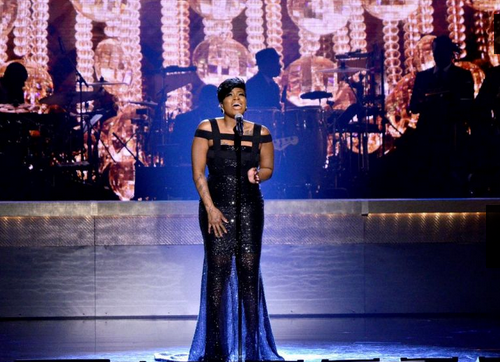 Usher, Fantasia, and Jazmine Sullivan rocked the stage for the honorees.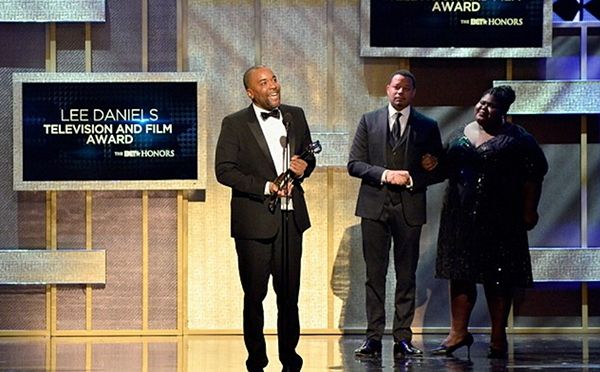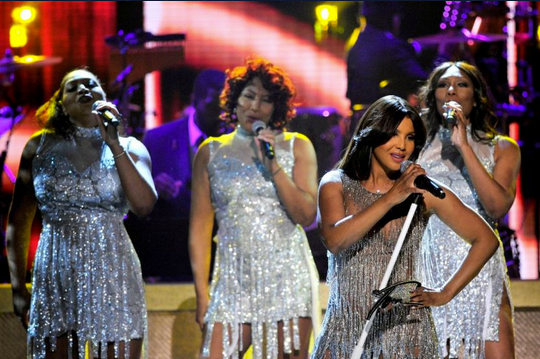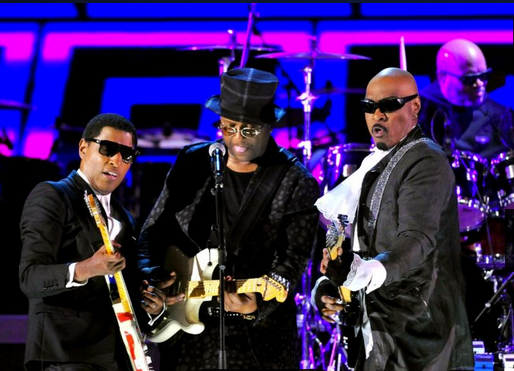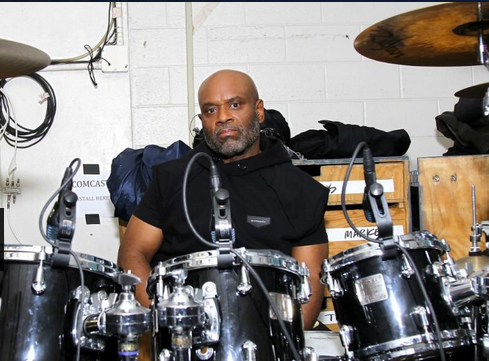 L.A. Reid got back to his roots and reunited with The Deel after 28 years, and got back on the drums too.
Jazmine looked hot at the afterparty.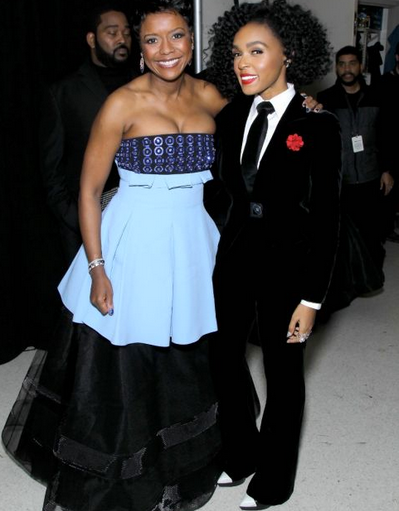 You'll see performances from Toni Braxton, Jussie Smollett, Usher, Eddie Levert, Ledisi, Fantasia, Jazmine Sullivan, Raheem Devaughn and The Deele when the BET Honors air March 14 at 8 p.m. ET on BET.
EXTRAS:
1.  Bobby Brown pulled out of his North Charleston concert gig last night, just one day after his late daughter Bobi Kristina's birthday.  STORY
2.  The Obamas issued a statement about the passing of Former First Lady Nancy Reagan.  STORY
Aaron J. / RedCarpetImages.net/Paras griffin for Ge