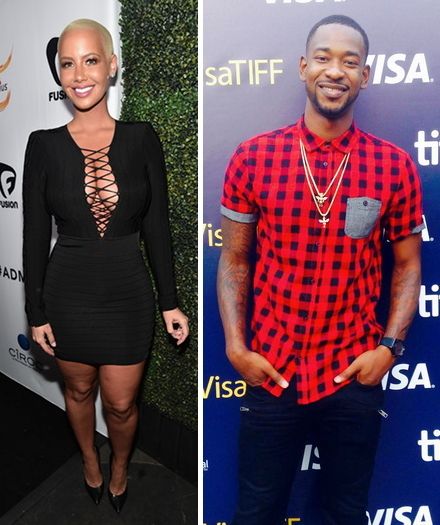 Looks like Amber Rose has a new crush...and her crush seems to be crushing right back.  Deets on the baller she's gone from Instagram to real life with inside...
Meet Terrence Ross, the 25-year-old (she likes 'em young) Toronto Raptors baller who won the Slam Dunk challenge at NBA All-Star back in 2013.
Amber said in a recent interview she's not interested in dating rappers anymore.  So, naturally, it looks like she's moved on to athletes.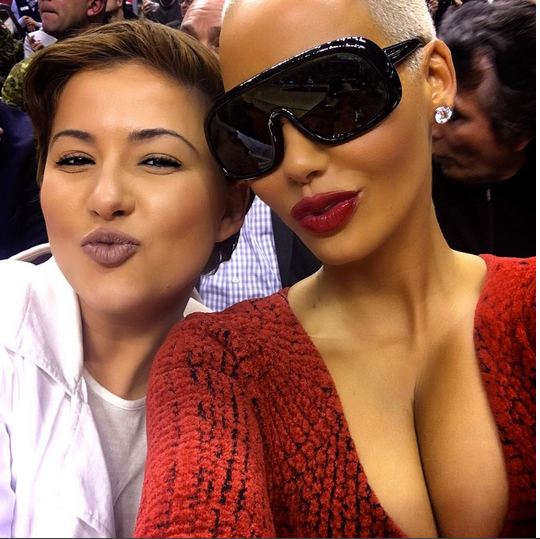 Last night, Amber was sitting courtside in the 6 (pictured above) at Terrence's basketball game cheering him on as he scored on the Utah Jazz.  She even posted a cute little video of him making a shot, complete with three smiley-face-with-hearts emojis. Check it:
Upon further inspection, we noticed that Terrence recently made Amber his #WCW and even used a pic of them at an AllStar party together (Amber was in town hosting a few parties) and added a bashful emoji:
Hmph.
Also, Terrence sent Amber a bouquet of flowers recently, and she proceeded to post them and tag him saying "Thank You":
We know Amber isn't flying to Toronto all the way from L.A. just to say Hi.  So we're going to keep our eyes on these two.
Terrence also signed a three-year, $33 million contract extension with the Raptors this past November.
Terrence & Amber do have at least one thing in common: They're both parents to small and adorable sons:
Cute!
EXTRAS:
1. Woot! "Black-ish," "Quantico," TGIT and other shows copped early renewals. STORY
Photos: Instagram/Getty