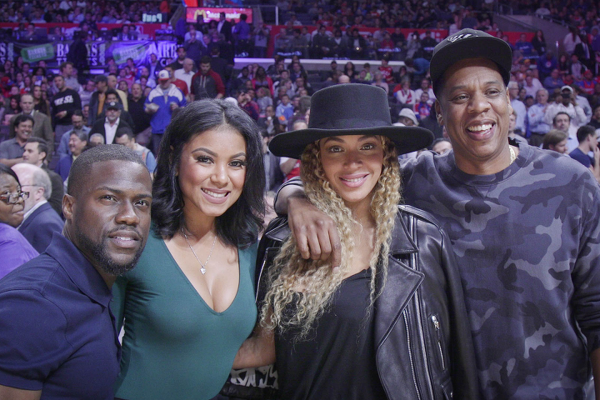 The stars were out in L.A. last night to see the Clippers go head-to-head against the Thunder. Peep the coupledom shots of Beyonce, Jay Z, Kevin Hart and Eniko Parrish courtside inside….
Last night was couples night!
Beyonce, Jay Z, Kevin Hart and his fiancée Eniko Parrish were all smiles at the Staples Center last night to check out Chris Paul and the Los Angeles Clippers hit the court against Russell Westbrook, Kevin Durant and the Oklahoma City Thunder.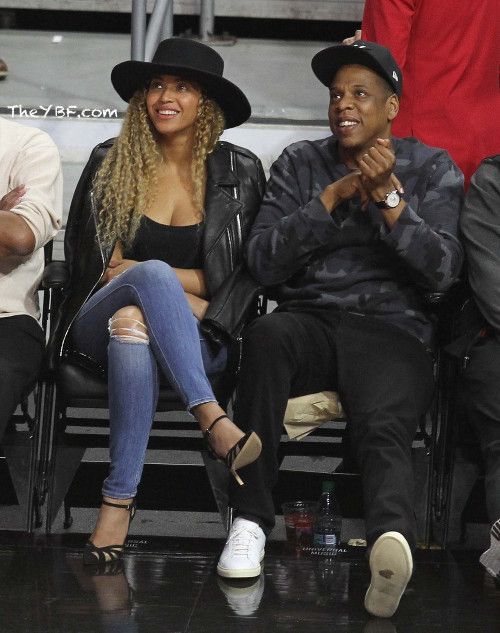 The Carters have been all about that courtside life hitting up several NBA games in the last few weeks.
Last night, Bey showed up rocking some curly tresses topped with a black brimmed hat, a black shirt paired with some distressed jeans and black heels. Hov kept it simple in a black army fatigue sweatshirt, black jeans, a black hat and a pair of all-white Adidas Stan Smith trainers.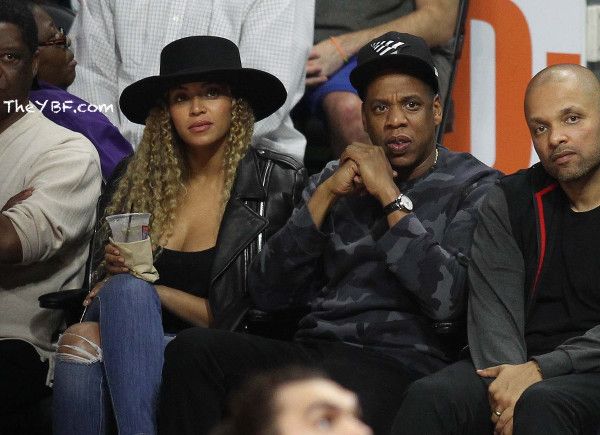 During the game, the twosome snacked on chips and beer while watching the fellas run up and down the court. We're sure Hov was cheering on Roc Nation Sports client Kevin Durant.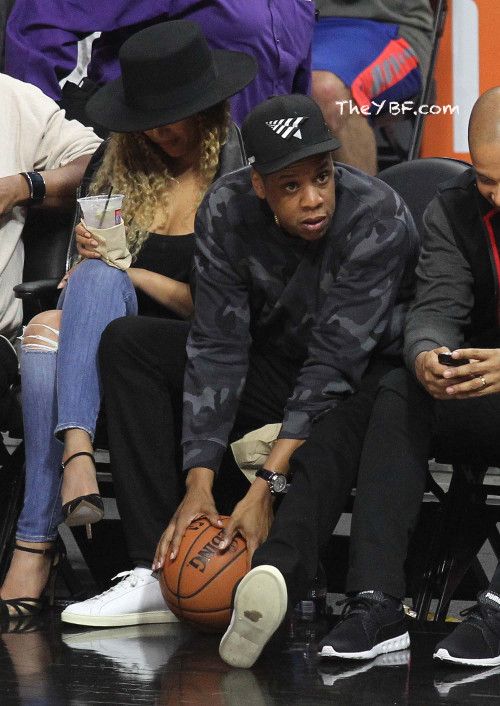 Bey is getting in as many date nights with hubby as she can before she heads out on her "Formation Tour" that kicks off in April. Meanwhile, Mr. Carter has been busy making business deals. It was recently announced that he's now managing DJ Khaled's career. Major key!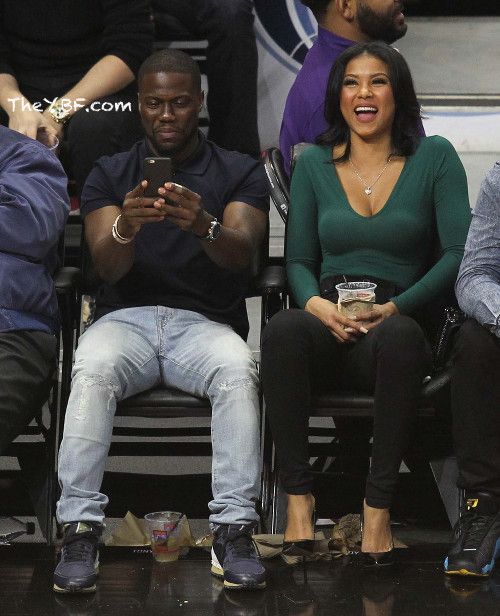 Funnyman Kevin Hart and his "rib" were having a good time courtside at the game. Kev was busy looking at his phone while Eniko was overcome with laughter.
Just yesterday, comedian Katt Williams called the Ride Along 2 star out on a $1 million comedy battle in his hometown this weekend. There's some beef brewing between the two after Katt dissed him on stage in Atlanta last weekend.
Kev has yet to respond to the challenge, but if he does decide to take it on, it would definitely be a show to see! 
By the way, the Clippers defeated the Thunder, 103-98.
EXTRAS:
1. Bad Boys 3 is happening! Will Smith and film producer Jerry Bruckheimer have reportedly been meeting up to discuss contracts and to work on the script of the upcoming action thriller. STORY
Photos: Splash/WENN/Christopher Parker via Clippers.com