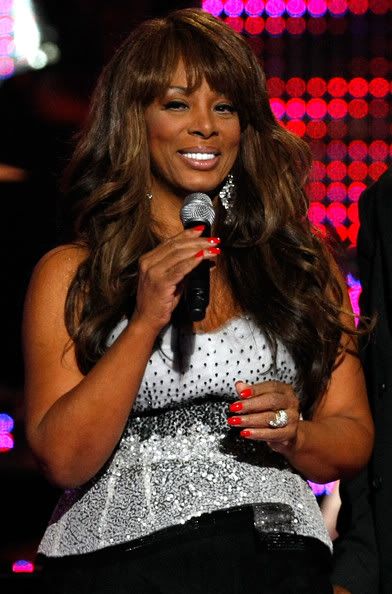 In unfortunate news, America's disco queen, Donna Summer, died today after a battle with cancer.  She was 63.  Details inside...
"Last Dance" singer Donna Summer--who gained prominence in the 70's disco era--died this morning after battling cancer.  The 5 time Grammy Award winning Boston native was known for helping ushering in the disco era and offering up a different sound for the times.
Born LaDonna Adrian Gaines, the legendary singer reportedly died today in Florida according to TMZ.  She was married to singer Bruce Sudano with 3 kids (MiMi, model/actress Brooklyn Sudano and singer Amanda Sudano-Ramirez) and was a grandmother to four.
Other hits she's known for: "Hot Stuff," "Love To Love You Baby," and "She Works Hard For The Money."
R.I.P. Mrs. Summer.
UPDATE:
Donna's family released a statement today saying they "are at peace celebrating her extraordinary life and her continued legacy."  TMZ reports she died from lung cancer that she allegedly believed came from inhaling toxins from the 9/11 WTC tragedy aftermath.