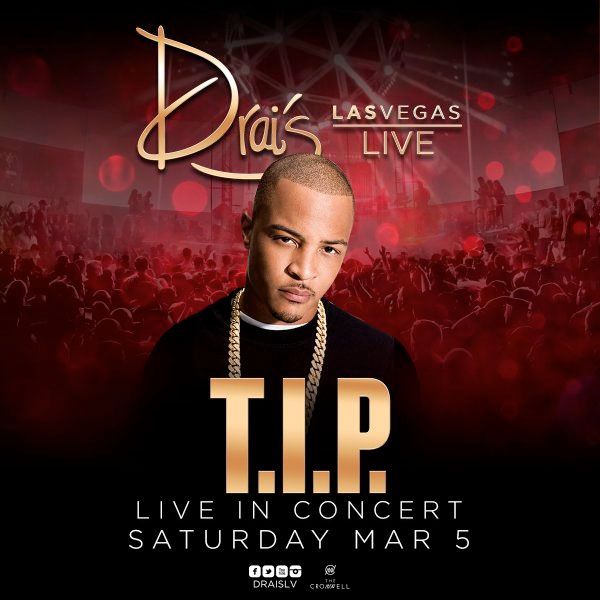 We've rounded up a few music bits: T.I. just landed a residency in Las Vegas, Teyana Taylor goes back to the 90's in her new "Undercover" video and Azealia Banks comes for Iggy Azalea with her new track "Used To Be Alone." Get it all inside…
T.I. has been making some major moves lately.
After inking lucrative deals with TIDAL and Roc Nation, TIP is headed to Las Vegas to perform a monthly residency at Drai's nightclub, the same club Chris Brown hosted his most recent residency.
The "About The Money" rapper will perform his first show this Saturday, March 5th at the indoor-outdoor complex with other dates scheduled for April 8th, May 6th, June 10th and July 8th.
With his baby girl scheduled to make her arrival on April 20th, let's hope he's not away from home when she makes her grand entrace.
The Atlanta rapper is also gearing up to release his 10th studio album, The Dime Trap, set to drop later this year.
In a new video...
Teyana Taylor is keeping her fans entertained with new visuals for tracks from her latest mixtape, The Cassette Tape 1994. And we're loving the old school vibe in her new video treatment for "Undercover."
While Tey was just a baby in the 90's, she pays homage to the classic era in the Elijah Steen-directed clip. The bamboo name plated earrings, the Cross Colours threads, and the Bell Biv DeVoe "Poison" sample def set it off.
Check it above.
In new music...
Azealia Banks and Iggy Azalea are back at it again.
So Iggy had a few words about the Harlem raptress in her new ELLE cover story. Here's what she had to say:
"I think the Azealia Banks thing is what really started it all. We don't like each other on a personal level, and that has gone on for many years—before the Black Lives Matter incident happened," she told the magazine. "Even though I still hate Azealia Banks, I wish I had said it in a way that didn't make people think I was oblivious to the movement."
Per usual, Azealia hops on Twitter to pop off, warning Iggy she was going to take her "pettiness to a whole new level." What sounded like a diss-record in the works, it ended up being something totally different.
Banks jacked the beat to Iggy's "My World" and put her own lyrics and vocals over it and titled it, "Used To Being Alone." Iggy isn't even mentioned on the track as Azealia croons about heartache. Shade.
Take a listen above.
The Broke With Expensive Taste rapper has been steadily dropping new tunes, releasing a club track "The Big Big Beat" a few weeks ago. When she's not focused on her legal issues, she in the studio finishing up her new project, Slay-Z, that's expected to be released later this month.
Photo: Drai's Twitter