Blac Chyna grabbed the keys to Rob Kardashian's Bentley and went shopping in Beverly Hills yesterday. Meanwhile, Trey Songz was spotted catching a flight out of L.A. ahead a performance. Peep the pics and get the deets inside....
Blac Chyna rolled up to Barneys in Beverly Hills driving her boyfriend Rob Kardashian's Bentley for a shopping trip yesterday.
The Lashed owner was casual in a black shirt, black leggings, a pair of J's and a red skullcap. Chyna must have missed her hair appointment. Last we saw her, she was rocking neon green wiggery.
We also noticed she wasn't wearing that massive diamond ring Rob gifted to her recently, but she likely just decided not to wear it that day.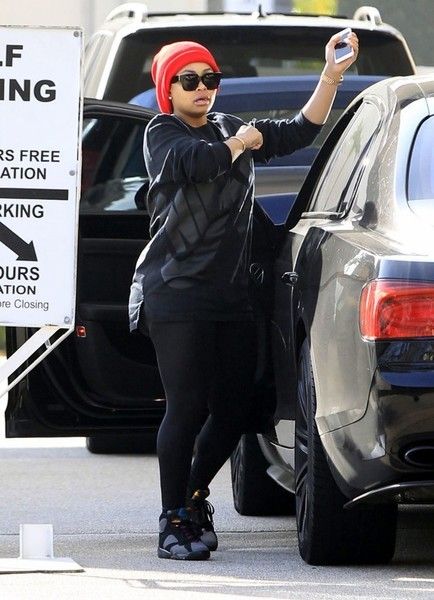 The spotting comes amid rumors (there are always some these days) that the twosome is in talks of getting their own reality show. Haven't we heard this before?  Or were we just already assuming in out heads that's what these two were going for?
She posted this to her Instgram today: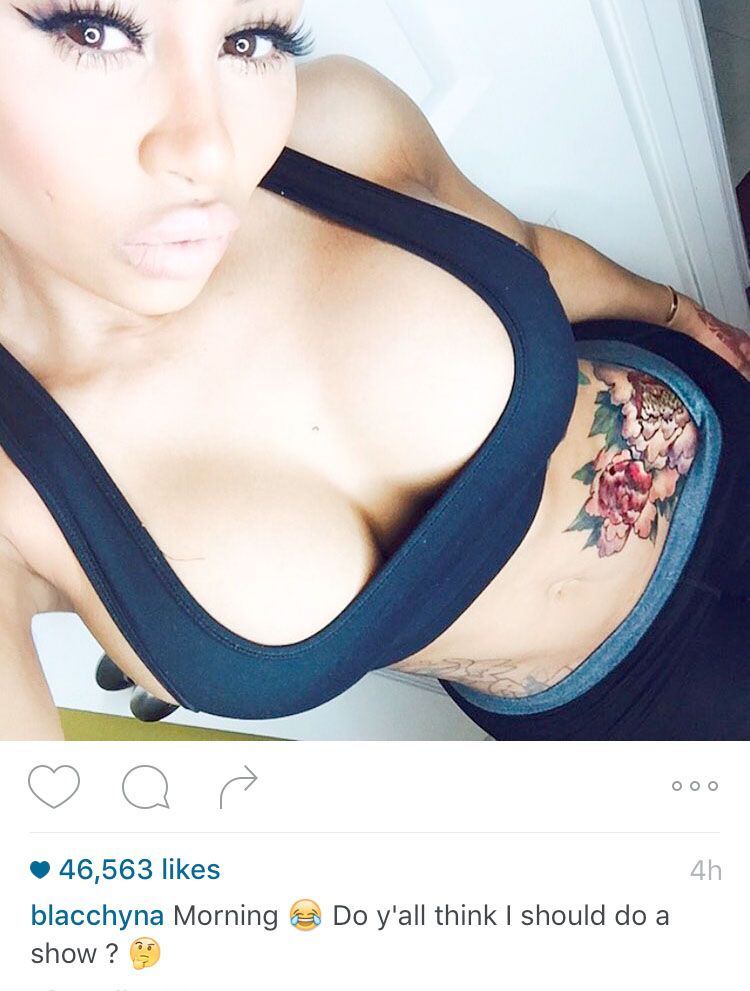 Chyna started it....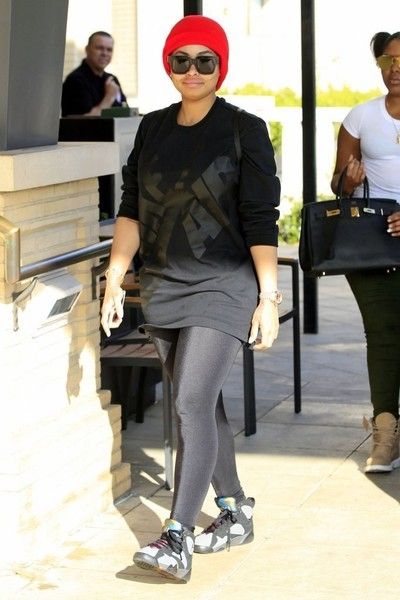 Now folks are spilling possible deets.
An alleged production source tells US Weekly, "They're talking about doing their own reality show." The source goes on to say the deal would be tricky being that Rob quit appearing on "Keep Up With The Kardashians" in 2013. E! producers would "need to see him film on 'Keeping Up' first" before giving him his own spin-off.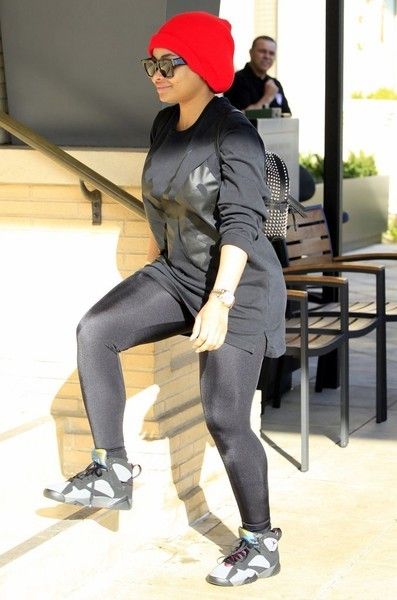 If Rob did decide to appear on "KUWTK," it would be interesting to see how it would all play out since his sisters can't stand his relationship with Chyna. But, the source claims, momager Kris Jenner would be all for it saying, "If it takes Blac Chyna to help Rob rejoin life, Kris will be on board."
So rejoining a reality show equates rejoining life?  Oh.
Will Chyna finally make her reality show debut (after her show with Amber Rose got dropped)? Time will tell...
Elsewhere....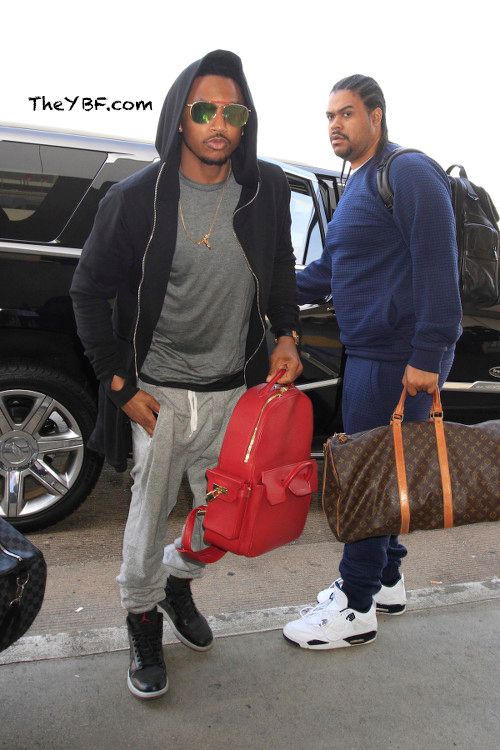 R&B crooner Trey Songz was spotted hopping on a departing flight from LAX with his entourage in tow. The "Slow Motion" singer is headed to New York for a few performances.
He will hit the stage at Amadeus nightclub in Queens on Friday, March 4th. Following that performance, he's scheduled to hit up Stage 48 in NYC on Saturday.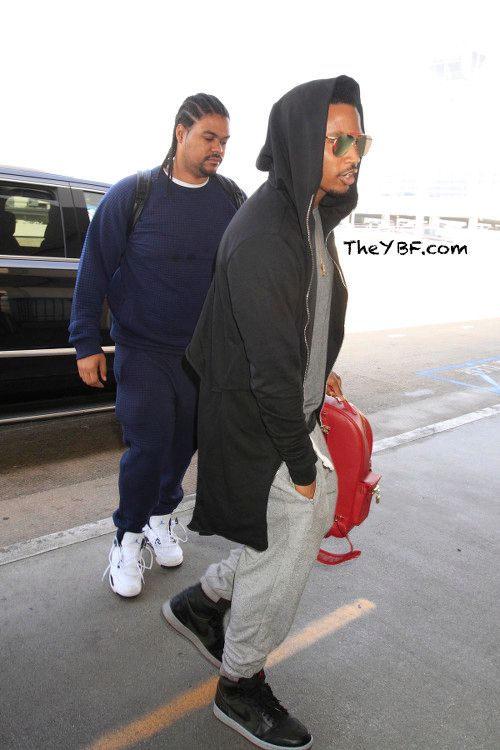 In movie news, the Baggage Claim star is currently filming a new action thriller called Brother's Blood in New Orleans.
Below is the synopsis (via Deadline):
Brother's Blood is set on the mean streets of a city in decay, where a recently released convict begins to take murderous revenge against his childhood friends, whom he believes let him take the fall for a crime they collectively committed. As the bodies start piling up, one of the friends (Songz), now a cop, will stop at nothing to put an end to the rampage and right the wrongs of their violent past.
Are you interested?
Photos: FameFlynet/Splash/Chyna's IG