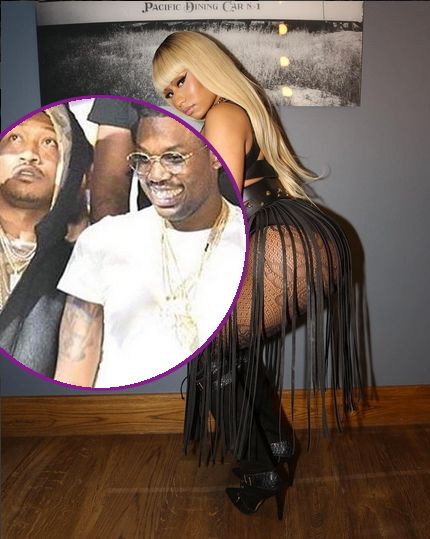 Nicki Minaj and her ASSets were busy putting in work on stage Sunday night in L.A. while her boyfriend, at least for now, Meek Mill was dropping 75 stacks at the trip club in Philly on his last night of freedom.
We've got all the pics, video and deets inside....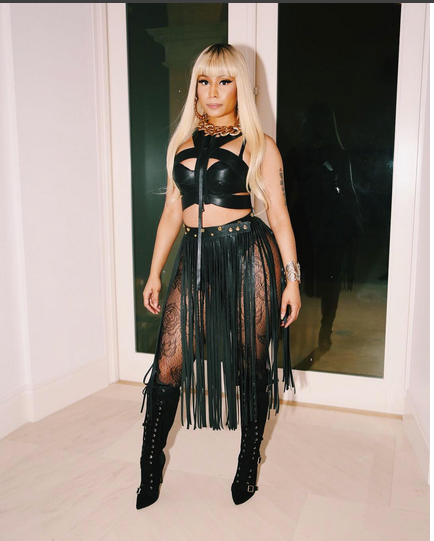 Nicki's been slightly M.I.A. from social media for about a month now.  She was likely holed up in Philly with her boyfriend Meek Mill since he's forbidden to leave his city or his surrounding cities before the start of his house arrest. 
So when she popped back up on the scene the other night dressed in all black like the omen before taking the stage at The REAL birthday bash for 92.3 in L.A., we noticed something different: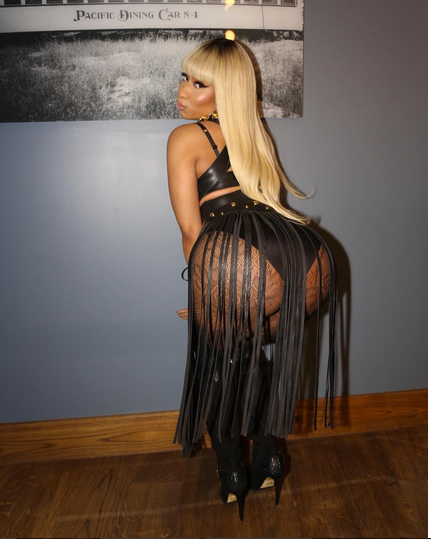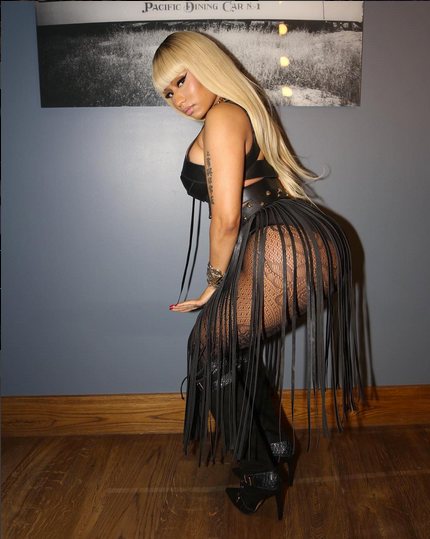 Refill or nah?  It could just be extra love curves.  Either way, do your thing then Nic.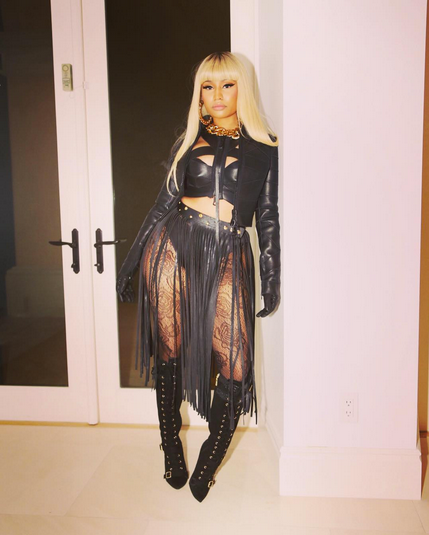 She's knows she's working with extra booty these days, and she showed off every bit of it to her Barbs:
She also brought out Travis Scott (and also YG):
While Nicki was busy attempting to put to rest rumors of her and Meek being on the rocks and dropping that "Down In The DM" remix, her "House Party" rapper boyfriend took it to the strip club Sunday night to celebrate a few things:
No beef here.  Meek and Future put unfounded beef rumors to rest and partied it up at Vanity Grand Cabaret gentleman's club for Future's concert afterparty. 
The fellas had Philly LIT as they celebrated one of Meek's last nights of freedom for a while, and his homie Chino surviving being shot recently too.  Yep, why not celebrate life with dropping a few stacks on a bunch of...ass.
Peep the videos of Meek flossing his $75,000 worth of cash and almost $500,000 worth of diamonds he's wearing below:
Meanwhile, Meek is goofing around The Gram today with his mini me son:
Cute.
Photos/Video: Instagram