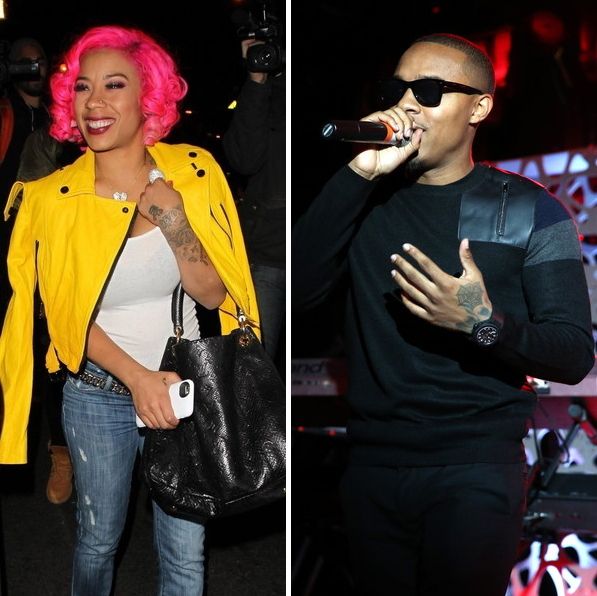 Keyshia Cole is now responding to those Bow Wow dating rumors and she's pretty much like, "No so much."  Deets inside...
A little over a week ago, rumors swirled around Bow Wow and Keyshia Cole possibly being an item.  The rapper and "CSI: Cyber" actor posted a pic with Keyshia, a pic of her album with a heart emoji, and a pic of a girl who looked like Keyshia giving hi a head rub.
The "Love" singer deleted all her social media accounts, and folks started to spread the ridiculous rumors that Bow Wow MADE her erase her accounts.  The rumors got even more ridiculous with stories about Keyshia allegedly being pregnant by the rapper.
When Bow's fans asked him if there was any truth to the rumors, he kinda denied it...but not fully.
We're sure he loved the attention.
Now, Keyshia is back on social media and she's addressing the rumors head on. She did give Bow a compliment at the same time though:
She said today,"No I'm not #Preggo by Mr @shadmoss baby would have some beautiful eyes tho, He's one handsome fellow. But No we're not dating nor expecting a child together."
Well, there you have it folks.
Photos: Fame/Getty