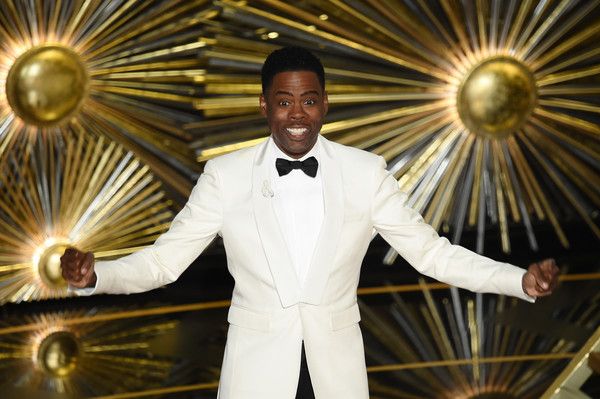 The ratings are in!  How did the Chris Rock-hosted 2016 Academy Awards do?  Well...
We've got the deets inside, plus Rev. Al Sharpton's decided to have a pre-Oscar boycott rally RIGHT before the ceremony!
While we kinda loved Chris Rock's tongue-in-cheek-let's-make-white-people-and-whoever-else-uncomfortable monologue, way less people than usual saw it.
According to Deadline, last night's Oscars was the least watched Academy Awards show in the last eight years.  Whoa.  For Chris' monologue to be one of the most anticipated in recent years, the low ratings could come as a bit of a surprise to folks.  Maybe the #OscarsSoWhite boycott actually had an impact?
While Chris may have had folks cheering (or cringing) with his opening, the show was in a slump ratings-wise with a 23.1/37 in metered market results.
That's 6% less than the approximate 24.6/39 that the ceremony got last year.  As for how many millions this translates to, that exact number will be out soon once all markets have been accounted for.
To put into perspective, last year's Oscars ended up with 37.3 million total viewers and an 11.0/26 rating in the key demo.
So, what gives? Was this eight-year low a result of the widespread boycott?  Was there a lack of interest in the Oscars in general?  Were folks turning off the show due to Chris' opening?  Could it be a hybrid of reasons?
Who knows. Interestingly, though, The 2005 Oscars were the highest rated show in the past decade with a 30.1/43 MM rating.  Those were ALSO hosted by Chris Rock.  Hmph.
What we DO know is that Rev. Al Sharpton took it to the Hollywood streets yesterday just hours before the A-Listers made their red carpet arrivals: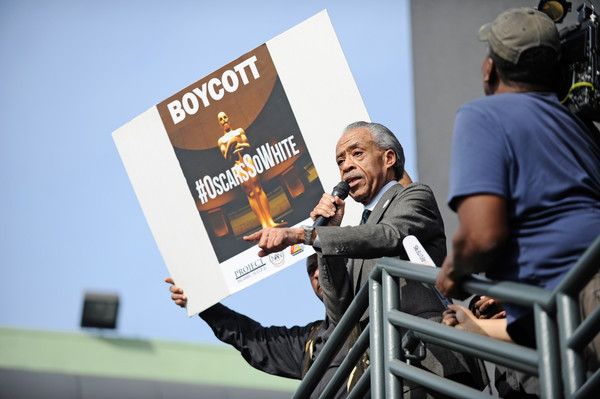 Armed with his mic and a bevy of protesters, Al hit the streets around Hollywood High School (blocks away from the OScars venue) to lead the #OscarsSoWhite rally just hours before the Awards ceremony.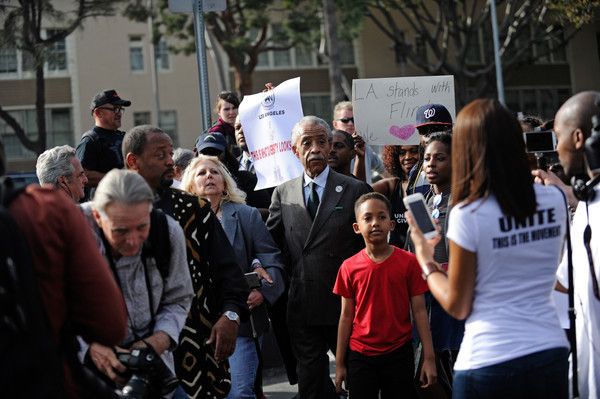 Check out the video below where Al speaks to the crowds about equality in the arts and motion picture industry:
Photos: Getty