Idris Elba and his Beasts Of No Nation co-star Abraham Attah nabbed some major awards at the 2016 Spirit Awards. Find out which awards they won and celebrate inside…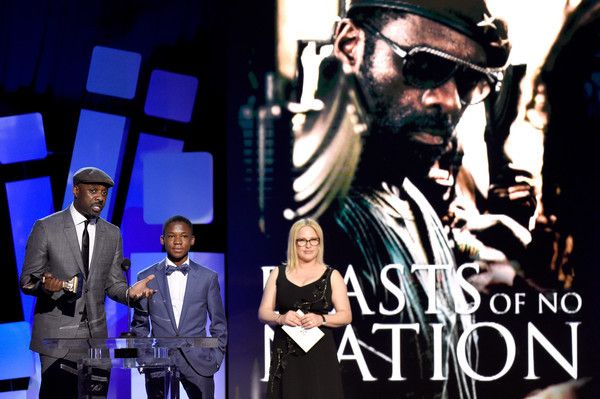 While the Oscars decided to turn a blind eye, Idris Elba is still racking up awards for his role in the hit Netflix film Beasts Of No Nation.
Major congrats are in order after the sexy 43-year-old actor won the Best Supporting Actor Award at the Film Independent Spirit Awards held at the Four Seasons Hotel. He brought his Beasts co-star Abraham Attah on stage with him to accept the award, presented by actress Patricia Arquette.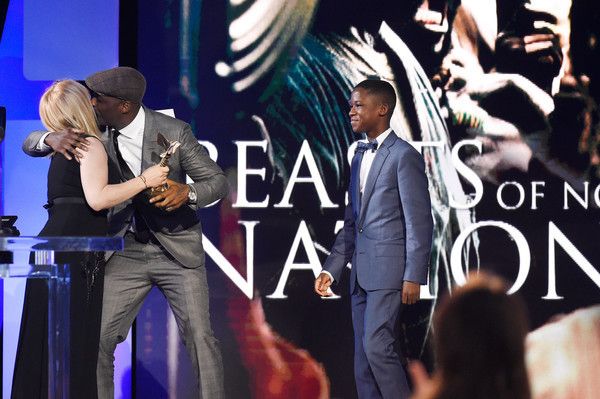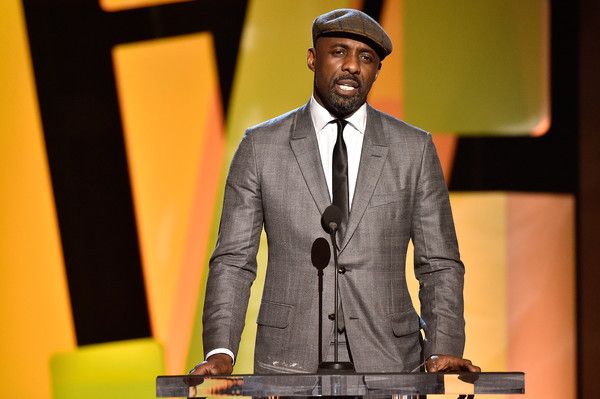 Why is he so sexy? Whew!
Peep his acceptance speech below: 
Idris wasn't the only Beasts Of No Nation actor to win an award....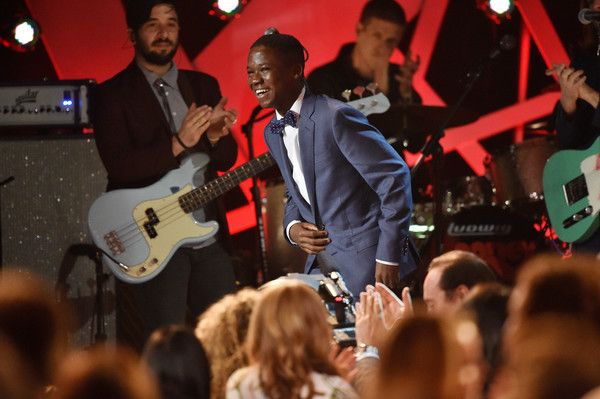 15-year-old Ghanaian actor Abraham Attah nabbed his own award! He won the Best Actor Award for his role in Beasts Of No Nation. And get this, this was his very first movie.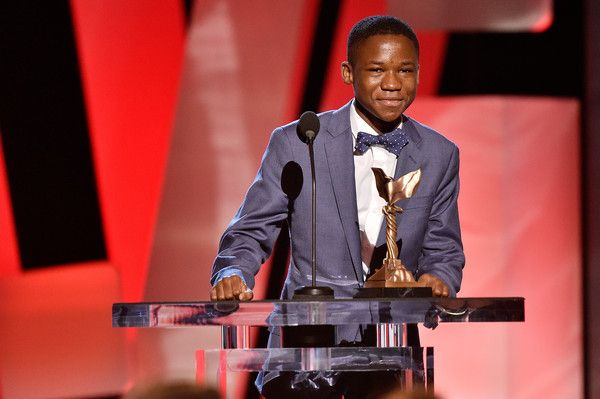 The teenage actor thanked everyone from his co-star (and winner) Idris Elba, the Netflix film's director, Cary Fukunaga, and even the costume designers. Cute. Peep his acceptance speech below: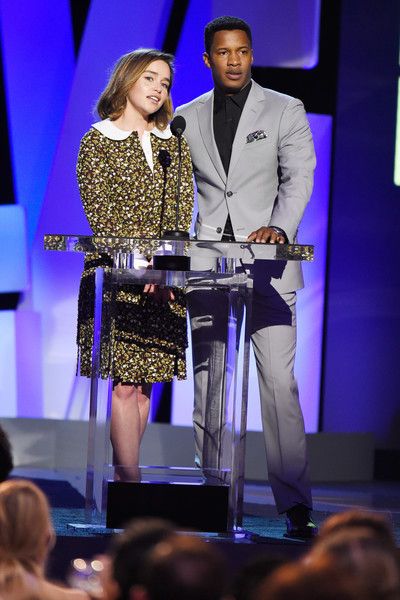 Actor Nate Parker, who took over Sundace Film Festival with his film Birth of a Nation, hit the stage alongside actress Emilia Clarke to present the Best First Feature award.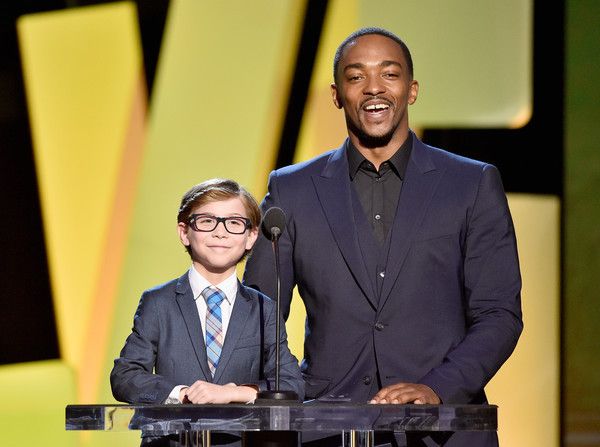 Captain America star Anthony Mackie presented the Best First Screenplay award alongside kid actor Jacob Tremblay. Anthony is gearing up for the release of Captain America: Civil War. It's set to hit theaters May 6th.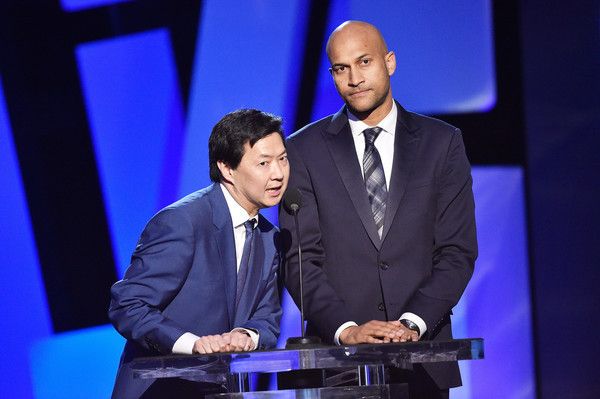 Comedian Keegan-Michael Key, who recently filed for divorce from his wife of 17-years, hit the stage alongside actor Ken Jeong to present the Best Cinematography award.
On the carpet....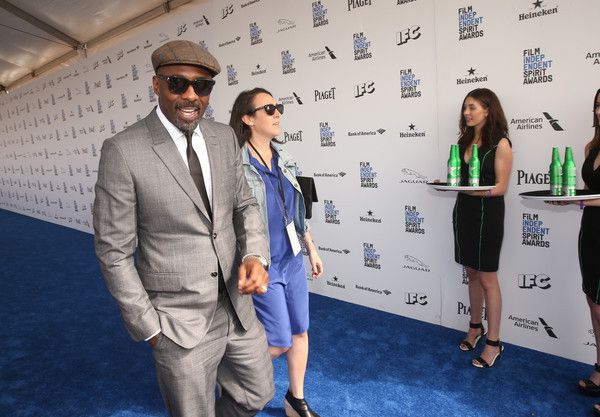 Hottie Idris Elba hit the carpet in a gray Ermenegildo Zegna suit before taking home his big win.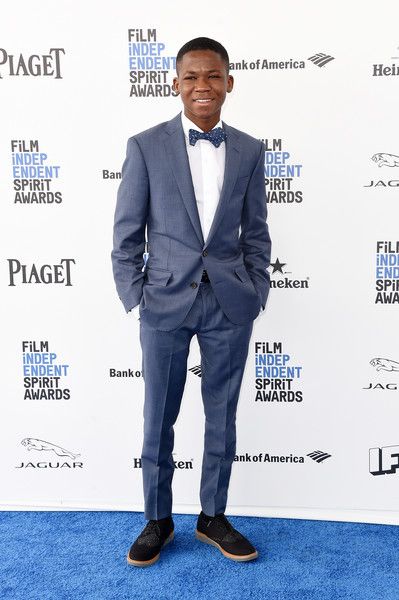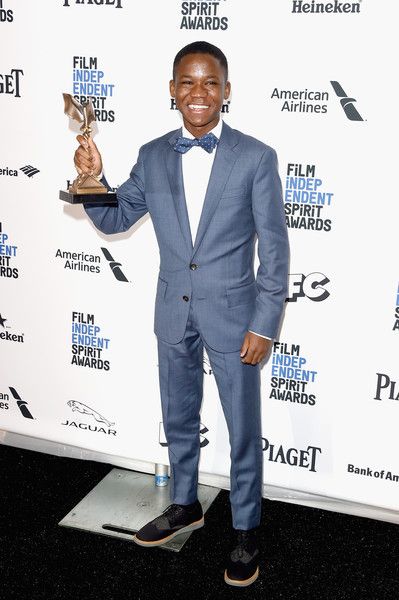 Beasts Of No Nation actor Abraham Attah was all smiles with his Best Actor Award. Congrats to him!
Love that smile Anthony Mackie!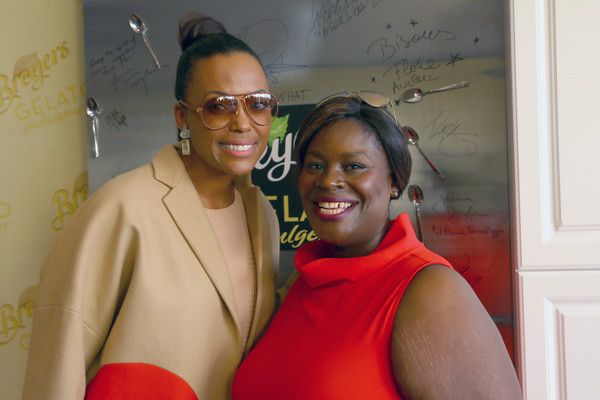 "The Talk" co-host Aisha Tyler and comedian Retta linked up and shared a few laughs during the awards ceremony.
Photos: Getty